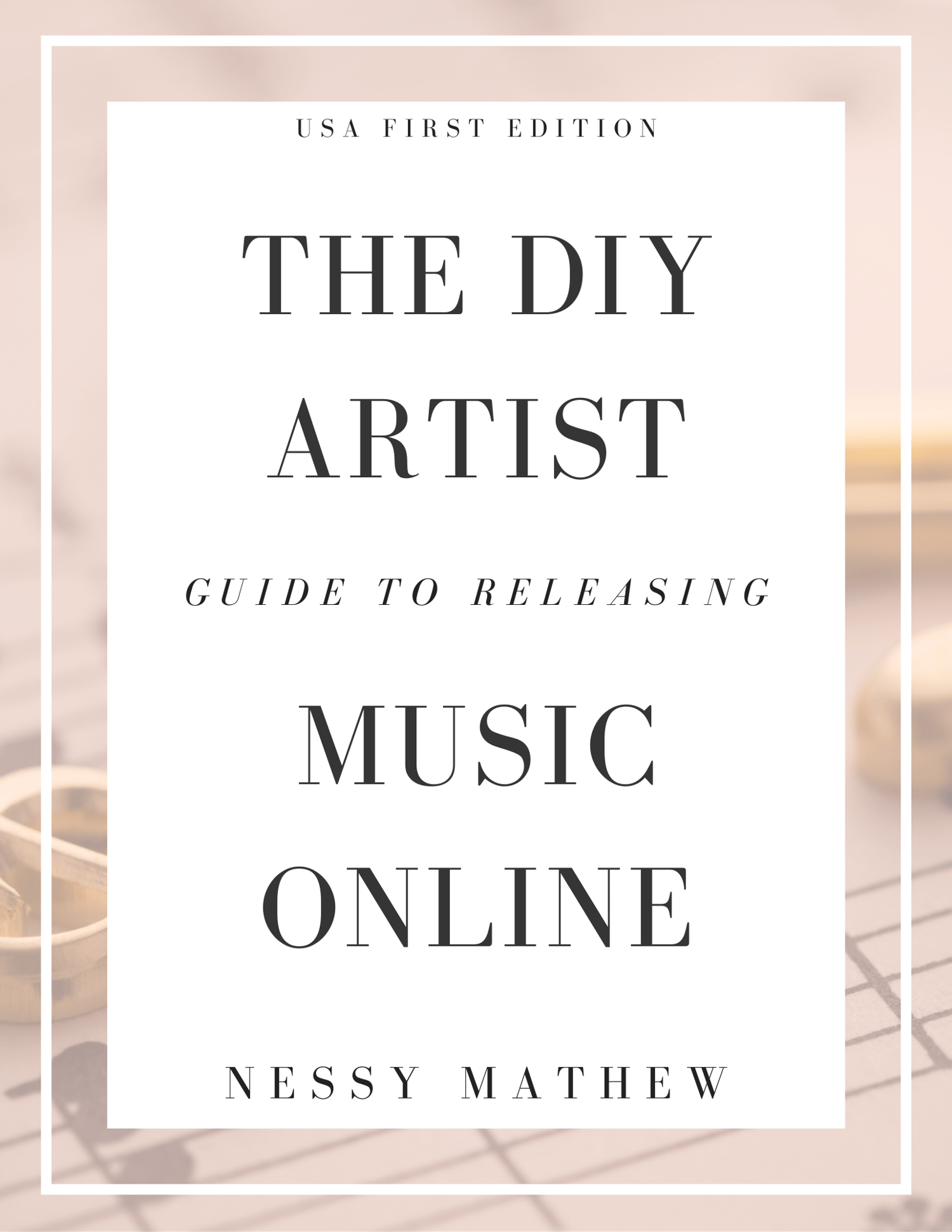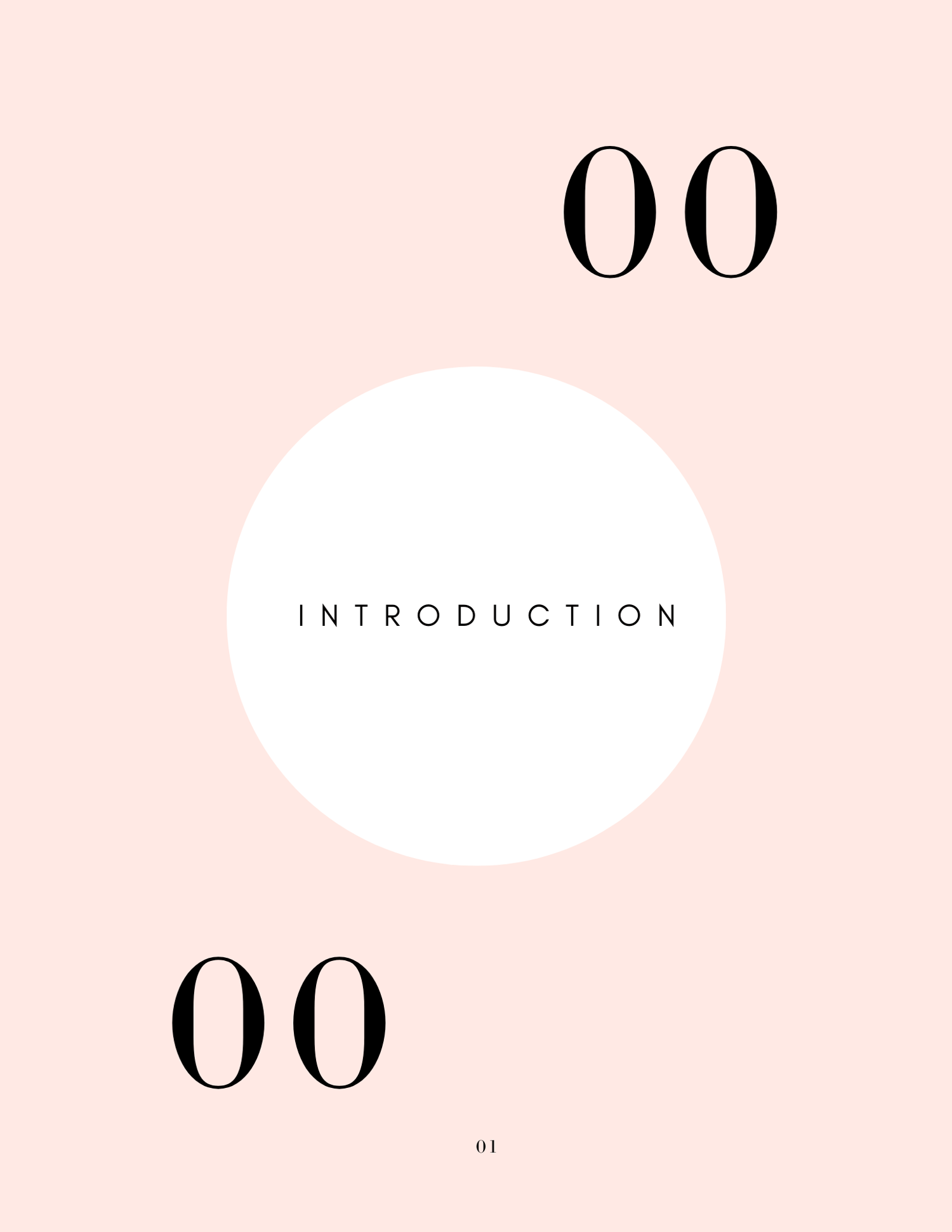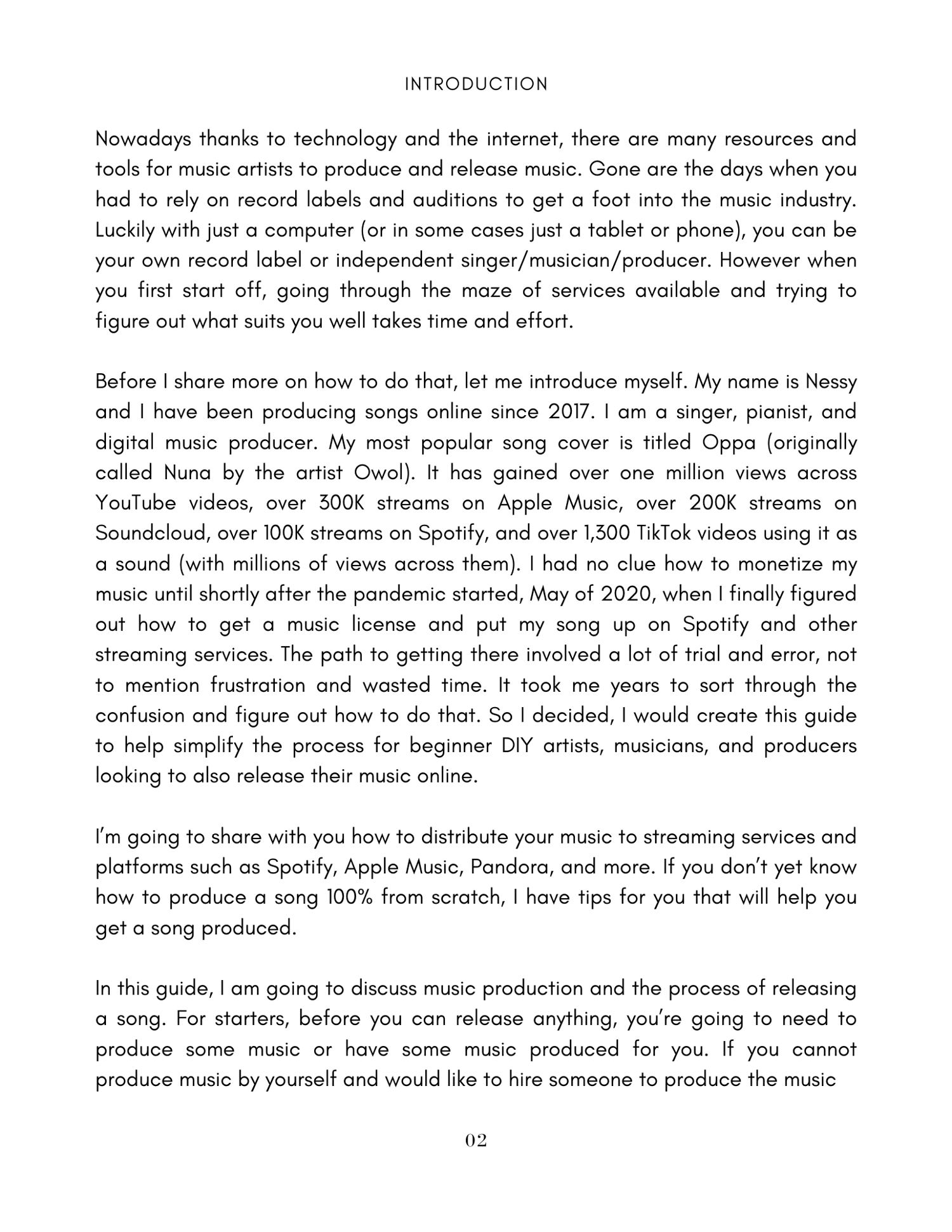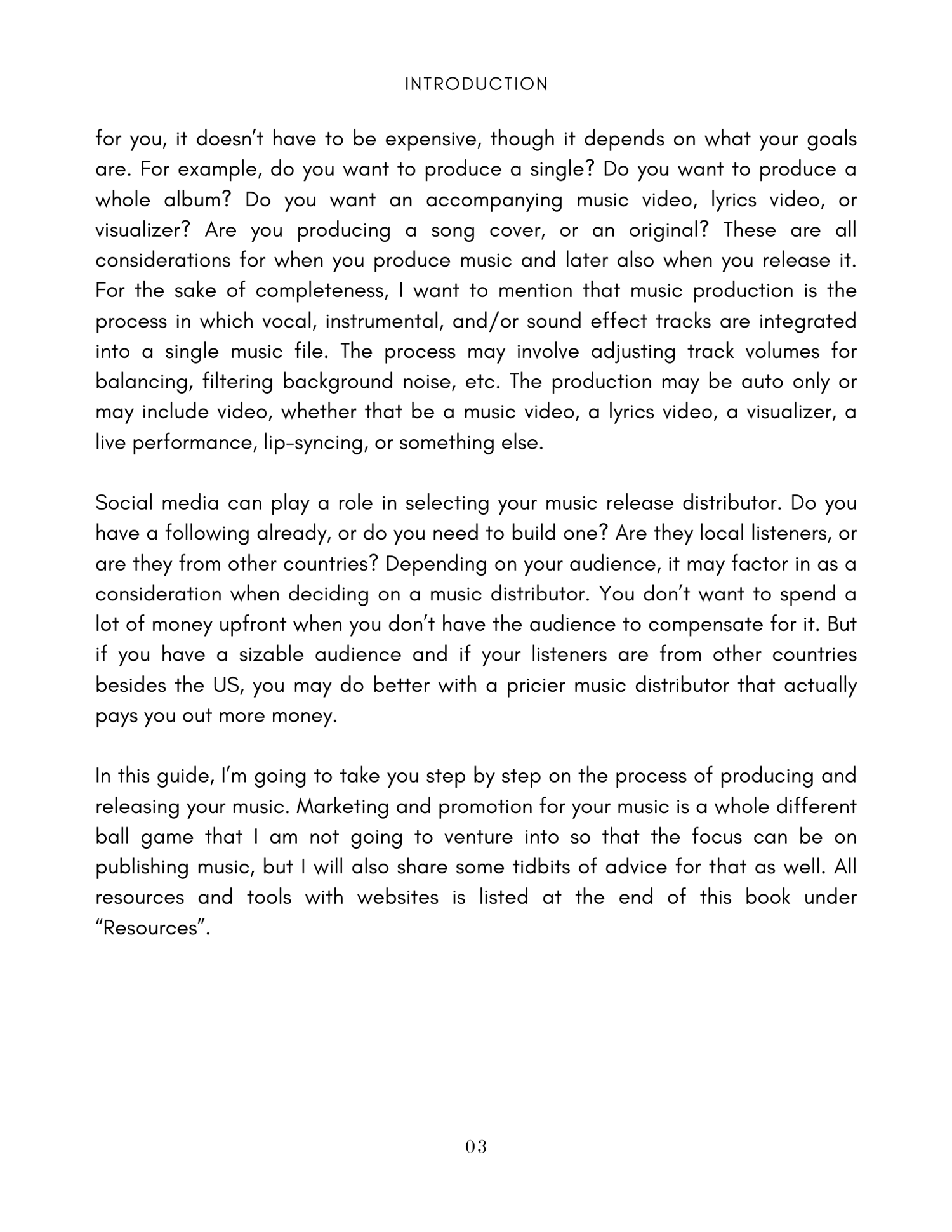 The DIY Artist Guide to Releasing Music Online - Nessy Mathew
Preview
Nowadays thanks to technology and the internet, there are many resources and tools for music artists to produce and release music. Gone are the days when you had to rely on record labels and auditions to get a foot into the music industry. Luckily with just a computer (or in some cases just a tablet or phone), you can be your own record label or independent singer/musician/producer. However when you first start off, going through the maze of services available and trying to figure out what suits you well takes time and effort.
The DIY Artist Guide to Releasing Music Online - Nessy Mathew
Created by singer, songwriter, musician, and producer Nessy Mathew, the music artist behind the viral hit song "Oppa", is a guide meant to serve beginner music artists, musicians, and producers based in the USA who want to monetize their music by releasing it online to streaming services (e.g. Spotify, Apple Music, Pandora, etc.), but do not know the ins and outs of it. In the guide, you will learn all the basics from how to get your own song produced, how to register your songs for more credits and compensation, the mystery behind YouTube's Content ID, obtaining a license for cover songs, releasing music to streaming services, and more.
Contents of the book:
Introduction
Chapter 1: How to Produce Music
Chapter 2: Before You Release a Song
Chapter 3: Music Distributors
Chapter 4: Promoting Your Music
Conclusion
Resources
About the Author
QUESTIONS
Q. If I buy the book and don't like it or find that it contains information not relevant to me/that I already know, can I return it?
A. There are no returns or refunds for this book. Once you buy it, you have access to the full contents. Therefore, please read the description, FAQ, reviews, and previews first before buying this book to make sure it is something of high value to you.
Q. What if I already know how to post music to Spotify and such? Is this guide useful for me?
A. Although I go into more detail about other music production and release-related content in my guide, I would say that if you already know how to get a song produced (by yourself or with the help of other professionals) and are posting music to streaming services, then you might already be familiar with a significant part of the contents of my guide. My guide is mostly meant for complete beginners to DIY music, to help them with the processes of producing, releasing, promoting, and earning. If you already know how to do these things at a basic level, then I would say my guide is not for you.
Q. I am not based in the USA. Is this guide meant for someone like me?
A. Please note that this guide is intended for USA-based music artists, musicians and producers only as the services and products mentioned in the guide are only verified to work with such music creatives. If you are in another country and would still like to purchase this guide, you may, but please be aware that the resources listed in the book may not work as well in your home country.
REVIEWS
"The DIY Artist Guide to Releasing Music Online" is a well-organized gem that rescued me from hours of research and trial-and-error, which, as a part-time music producer juggling a demanding daytime career, is highly appreciated!
What sets this guide apart is the author's personal touch, sharing her own journey to viral success as an independent artist. It's a fantastic behind-the-scenes look at how indie artists and producers can genuinely DIY their way to success.
While I already had the basics of music production down, this guide proved invaluable for navigating the less exciting but essential logistics of online music release. It provides clear explanations on technical specifics, such as the role of performance rights organizations in compensation and specific considerations for cover songs.
Full of wisdom and insights, this guide is a time-saving beacon for musicians looking to release their music online. I wholeheartedly recommend it!
-- Chromatic Misfit, https://www.youtube.com/@ChromaticMisfit