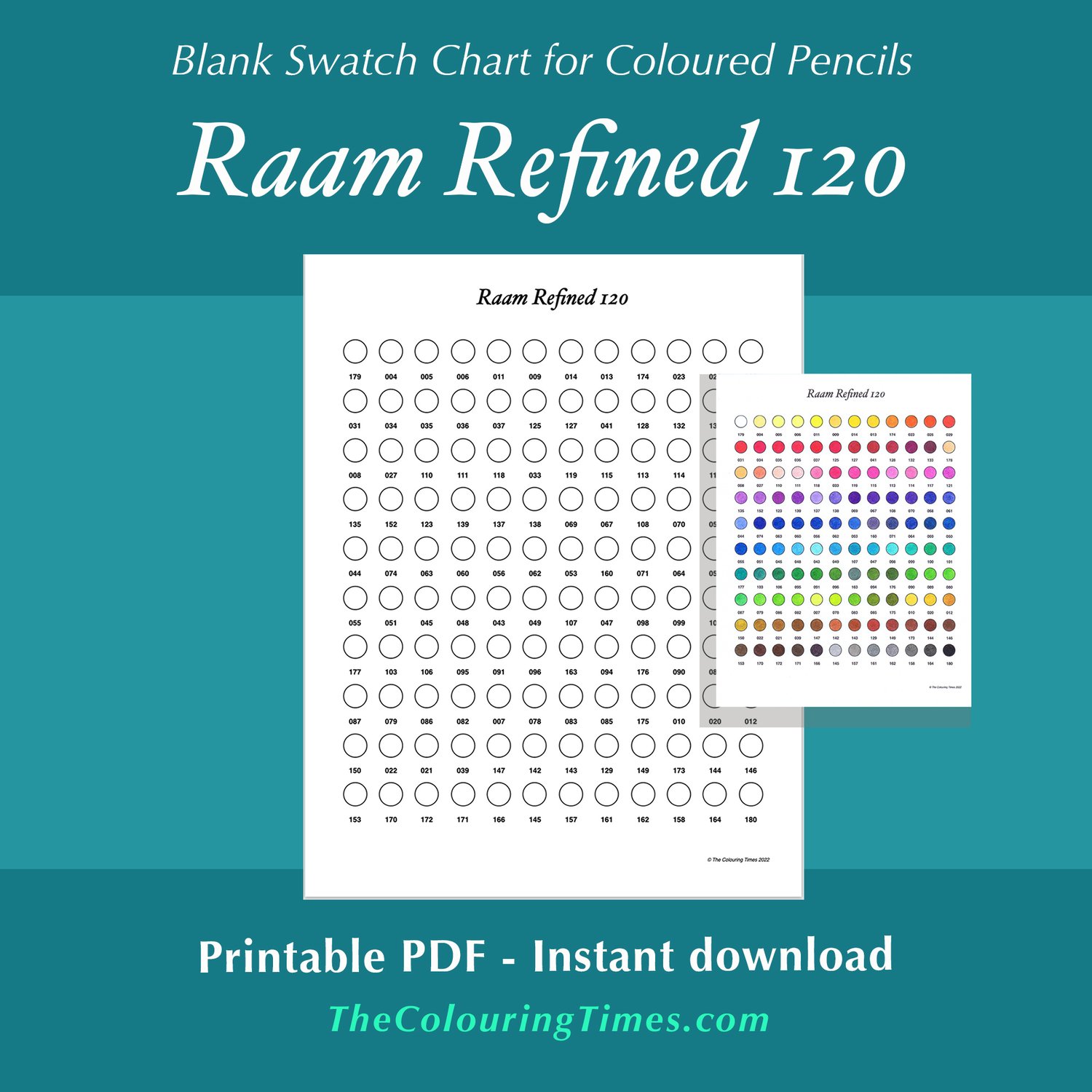 Raam Refined 120 Swatch Chart Template PDF
Raam Refined 120 Blank Swatch Chart PDF

Printable PDF - Instant Download

Hi! This is my new Colour Swatch Chart for Raam Refined 120 pencils Set.
I create Swatch Charts for Coloured Pencils Sets. They are designed to be a helpful companion that provides speed and precision. 

Quickly find the perfect colour hue for your project.

Templates can be printed in a smaller size.

Thank you for visiting The Colouring Times Shop!