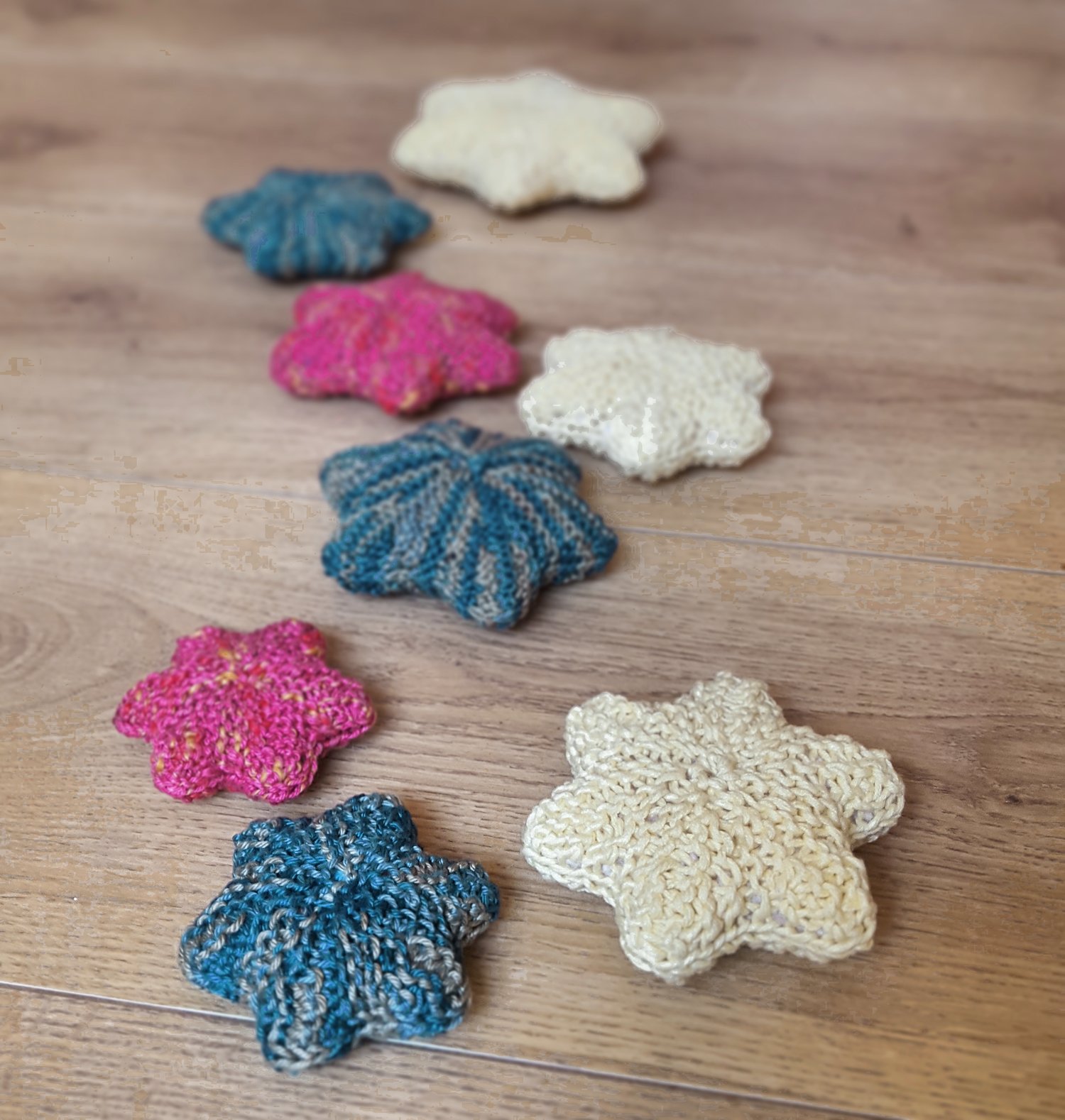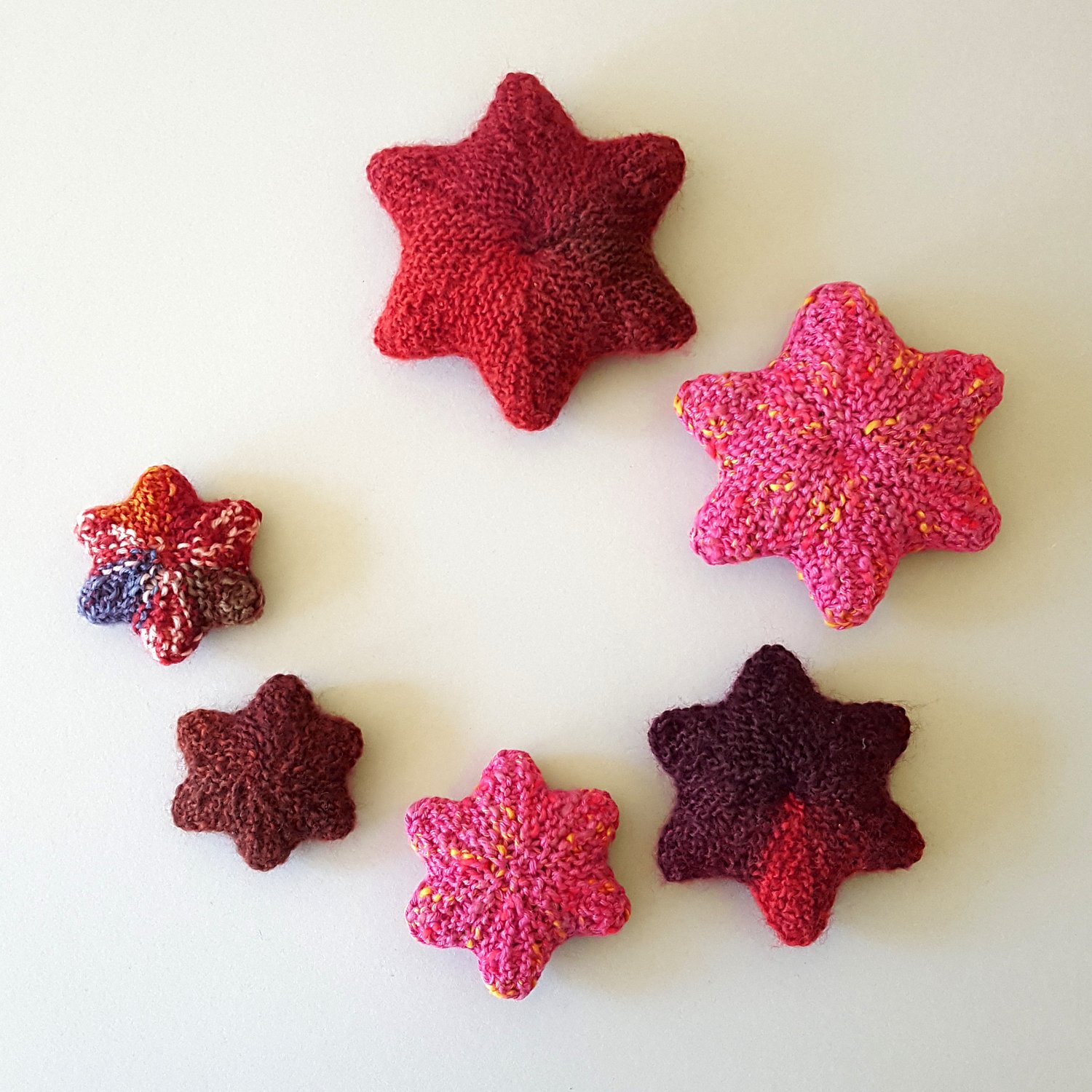 Sternchen
On Sale
Especially for christmas, it's nice to have some "starry" decorations around. So here's a lovely knitting pattern to knit a 3-dimensional star.  I found that knitting them can be addictive,  once I finished one, I couldn't stop and did quite a few more - because they really look cute and it's fun knitting them.
Even though these stars are 3-dimensional they are knitted flat. They have six points, are constructed of short rows and knitted (nearly) all in garter stitch. They come in four sizes and can be used to decorate your house for Christmas.
The pattern contains
written instructions for all four sizes
charts for two sizes
This is
NOT a beginner pattern.
In order to knit one of these stars, you need the following knitting skills:
Provisional CO
Short rows with wrap and turn
Grafting in garter stitch
Grafting in stockinette
kfb and ssk