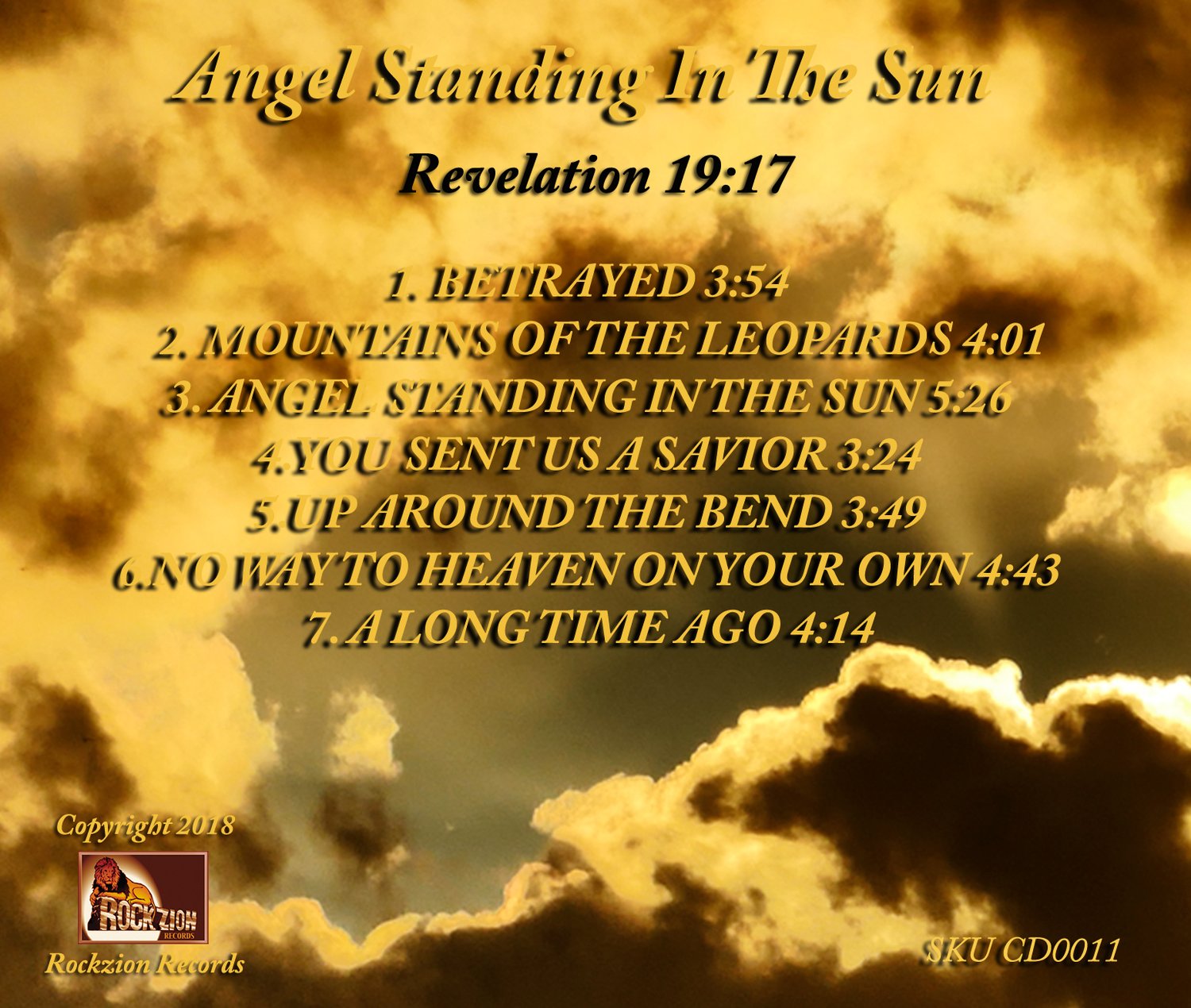 "Angel Standing In The Sun" Tom Kampas Series / Rockzion CD0011
Preview

CREDITS
Tom Kampas: composed, recorded and mixed

Our music styles include Christian rock, Classic Rock, Instrumental. Surf Rock and more. It is a mixing bowl of styles from Pink Floyd to The Doors. The project was developed in the studio and the group came together as friends and musicians to develop their unique sound. All the group's members live in the South Bay area of Los Angeles, California. All have professional careers in the music business.
Mastered at the locally renown:

Rockzion Records Studio
"The Production Company" in Hermosa Beach, California.