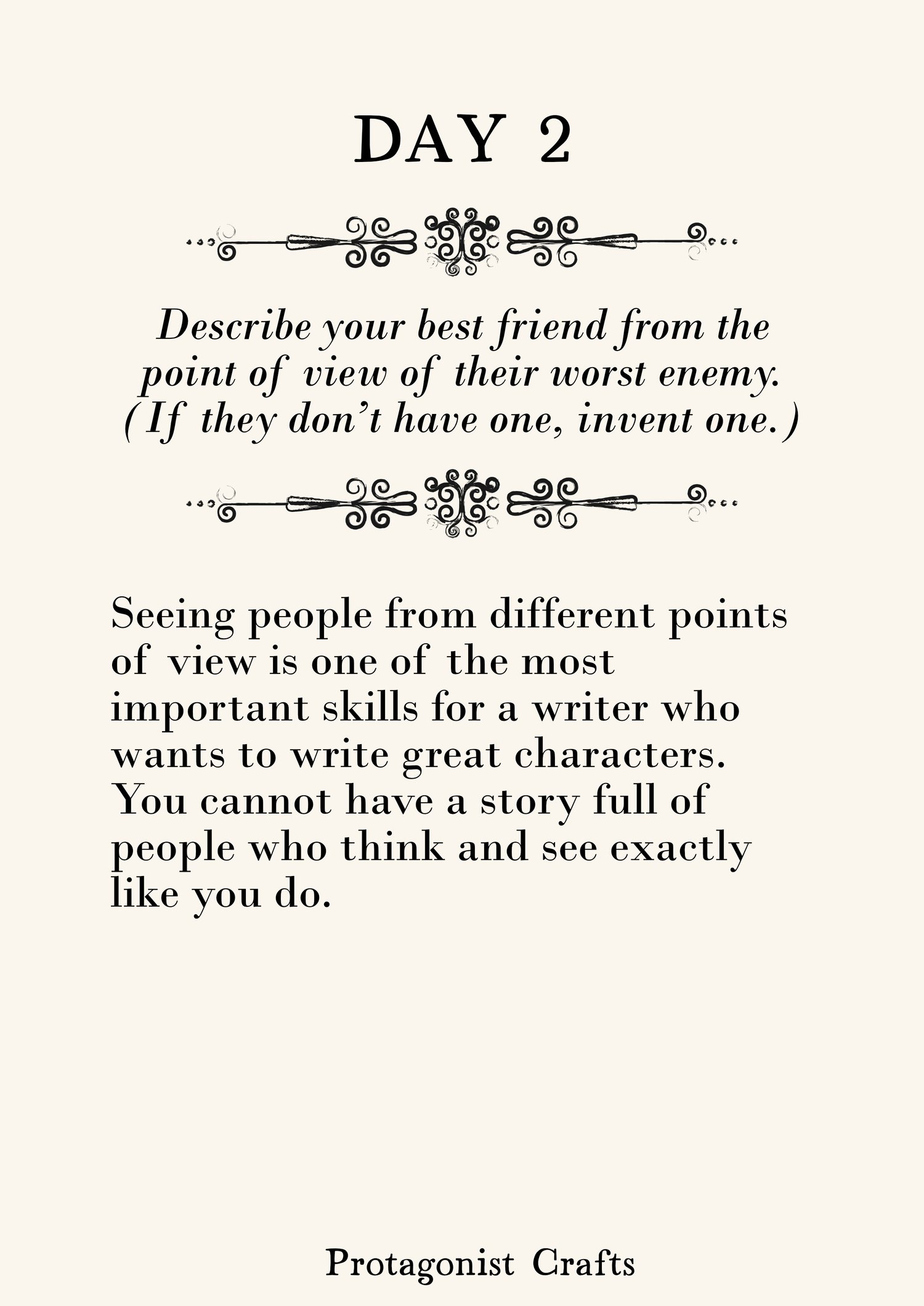 30-Day Writing Challenge
On Sale
Become a better writer in just 30 days with this writing challenge! You get unique prompts every day and you learn new writing skills quickly and easily. You can stop reading writing tips and start to actually use them.
The challenge has been designed by a published author and creative writing teacher. The writing exercises have been carefully chosen to teach you almost everything you need to know about writing well.
Suitable for beginner writers who want to learn how to write fiction but also for more advanced writers who want to hone their skills.
WHAT YOU WILL GET:
- 30 Day Writing Challenge PDF