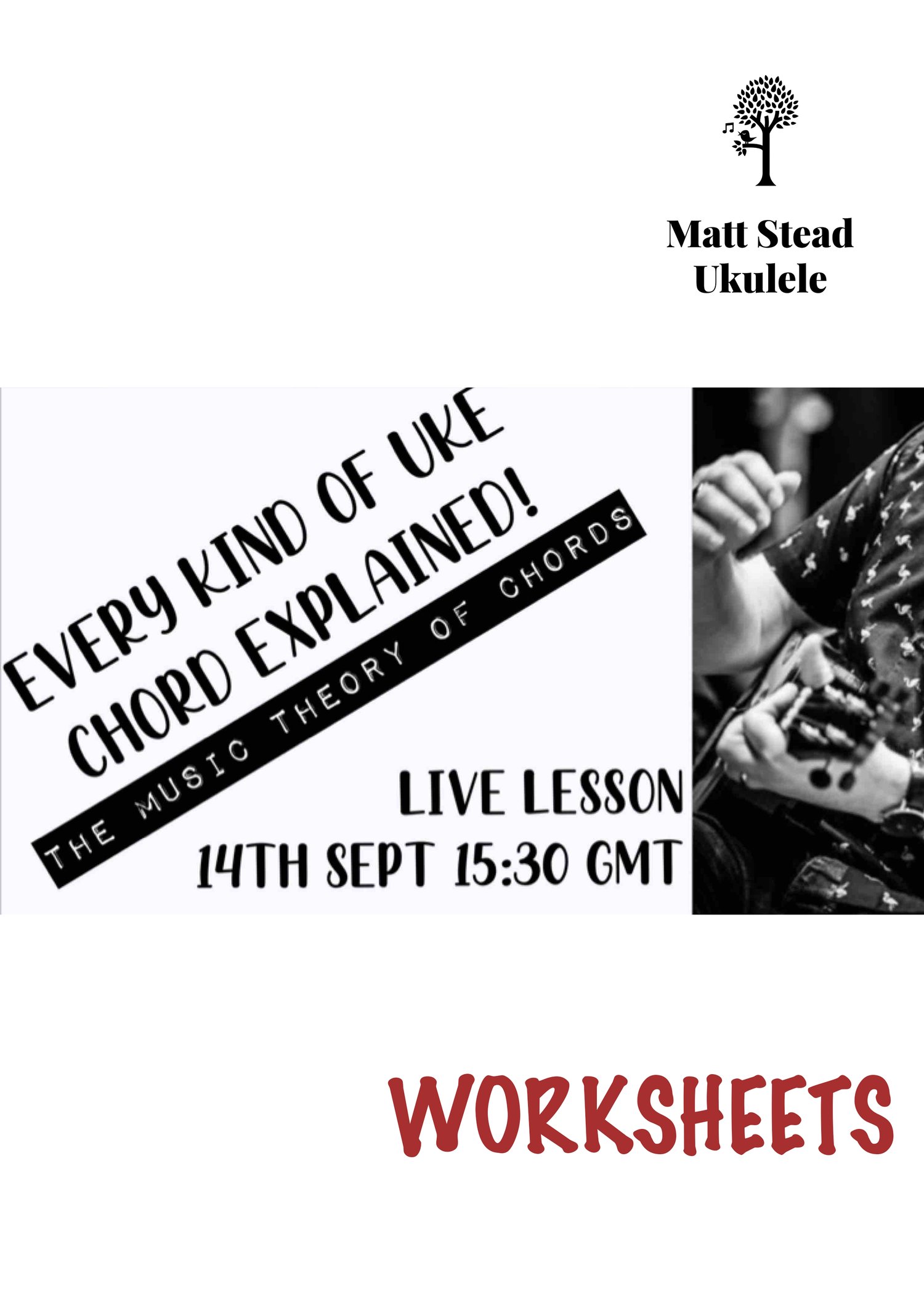 Every ukulele chord explained! - standard - for Live Lesson 14th Sept 22
On Sale
These are the worksheets for Matt's live YouTube workshop on the 14th September 2022 at 3:30pm GMT. 

This is a really detailed workshop explaining all the different types of ukulele chords, how they're built and how they're used. Have you ever wondered why every key uses certain types of chord? Whats the difference between a C7 and a Cmaj7? What on earth is a m7b5 chord and why does it come up so often. You'll learn a massive amount of theory but as always Matt will be on hand to explain everything in a simple and logical way. The worksheets for this on are some of the most detailed yet and will provide an amazing reference resource you can use for years to come.

The live link to the workshop is here: https://youtu.be/DZo_S30myOg

It can be watched back afterwards as many times as you like.