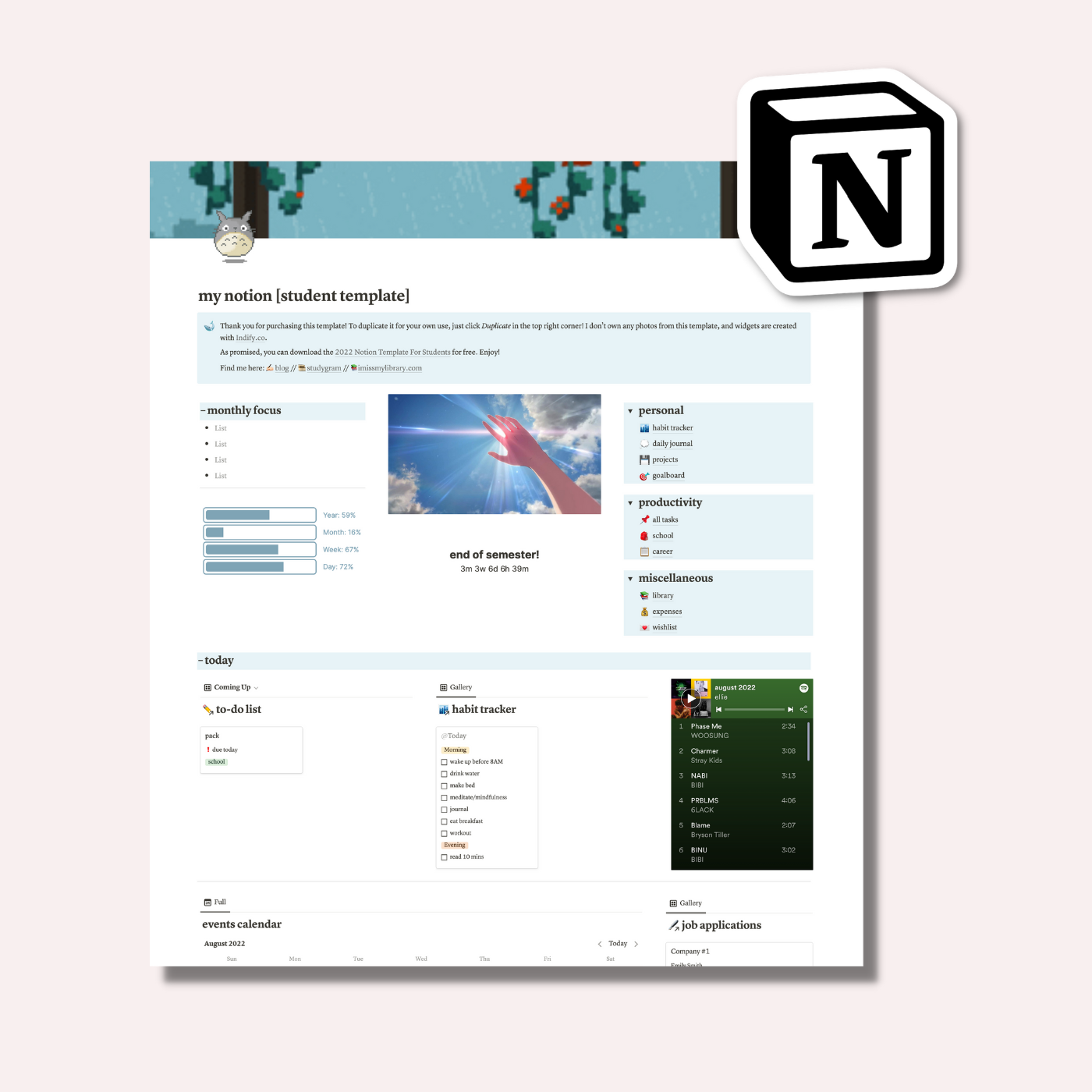 Ultimate Student Planner Notion Template (2023 Notion Template INCLUDED)
$9.95
This is a multi-purpose, 100%-customizable Notion template that is perfect for getting organized and staying on top of all of your habits, assignments, job applications, expenses, and more!
This template INCLUDES the 2023 Notion Template For Students (originally $3.95). You can find a link to this template on the homepage of the new Ultimate Student Planner Notion Template.
What's Included:
Priority Monthly Focus
Daily To-Do List
Habit Tracker
Daily Journal
Project Planner
Goal Board
Goal Planner
Master To-Do List
Class Organizer
Academic Calendar
Class Notes Organizer
Expense Tracker
Wishlist
Job Tracker
Bookshelf
Notes:
This template is a digital file. You will receive a PDF file that contains the link to the Notion Template. You will not receive a physical copy of the Ultimate Student Planner Notion Template.
This digital file is non-refundable. I cannot know whether you have used this product. Feel free to contact me with any questions or concerns. 
This product is for non-commercial, single personal use only.