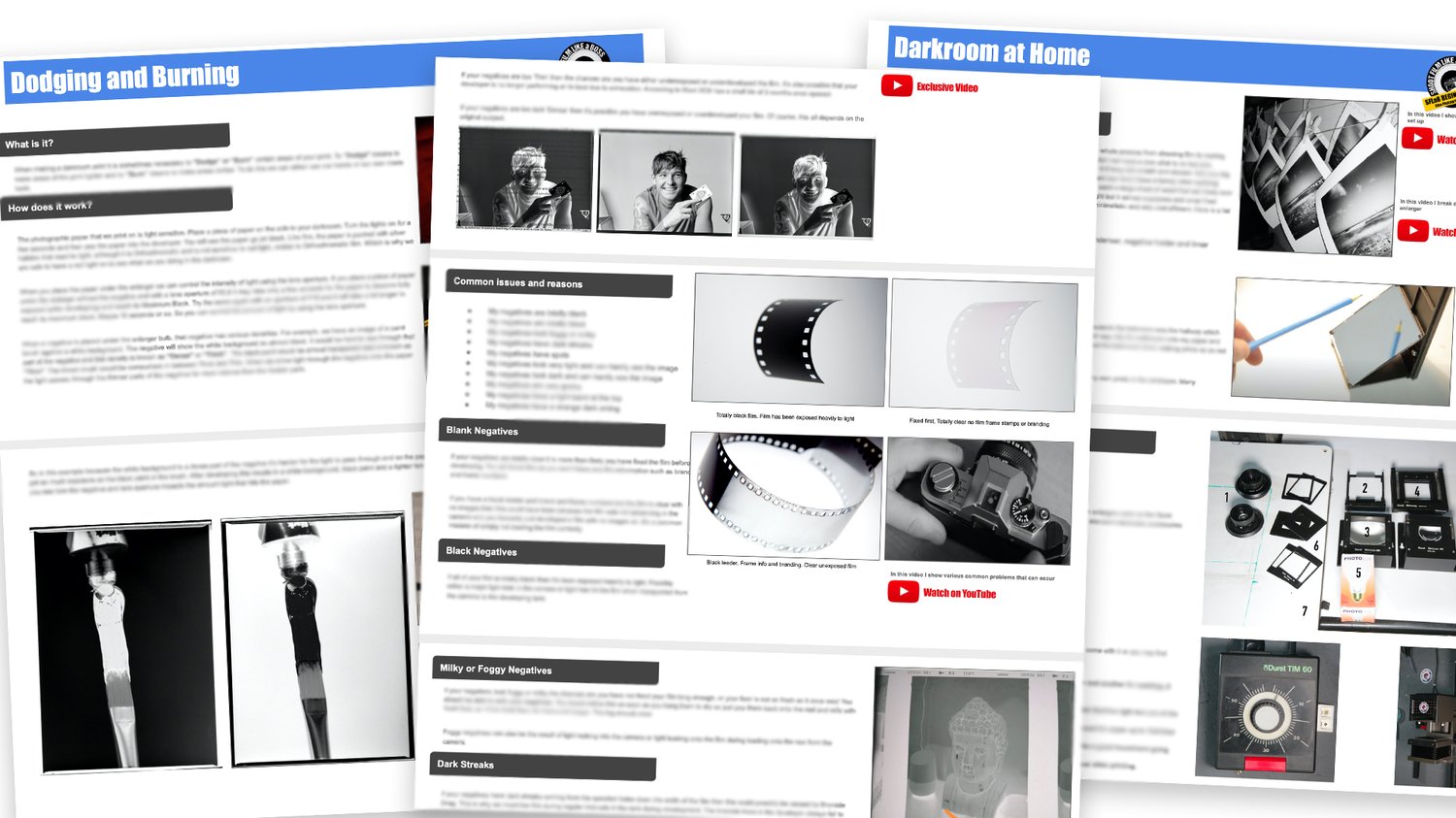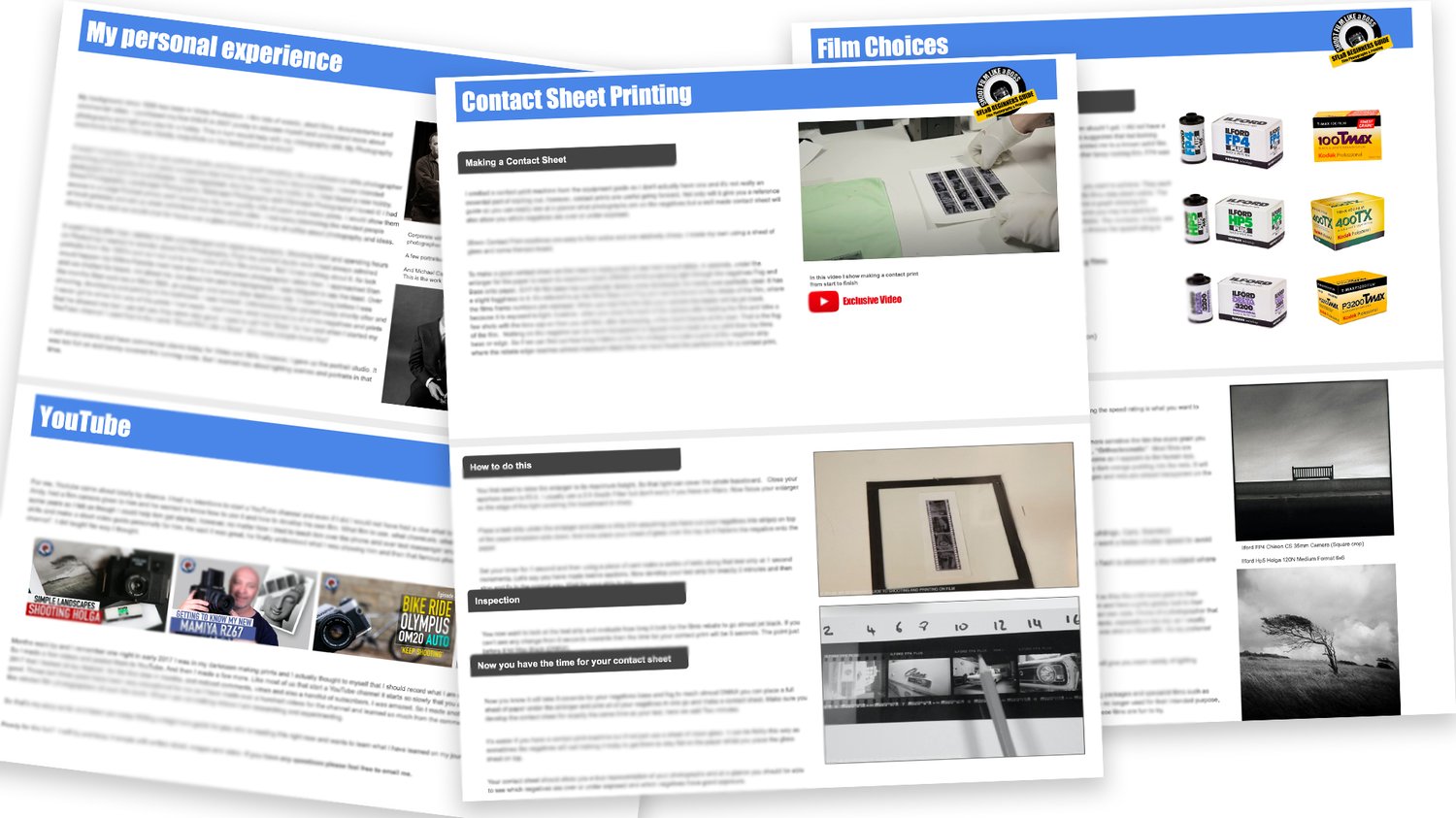 SFLaB Beginners Guide 2021
On Sale
$39.00
You guys asked fo it so here it is! The SFLaB beginners guide to Black & White Film Photography and Darkroom Printing.
66 PDF Pages packed with easy to understand film information for beginners and novices
Links to 11 NEW Unlisted YouTube Videos made exclusively for YOU
Direct Links to many other useful SFLaB YouTube Videos for beginners
Download and keep on your MAC/PC or Tablet/Phone for an on the go read
Personal email support along your journey
This guide has been put together gradually over the past several months and features many questions I get on a daily basis from new starters and advanced beginners in Film Photography and Darkroom works.
It is not a course. It is literally a beginners guide put together in a simple and easy way to understand more of this beautiful medium along with illustrations and exclusive step by step videos for a better understanding.
This guide is for
Beginners venturing into Black & White film photography
Beginners that are already shooting film and want to dive deeper and understand more
Film shooters that want to start making prints in the darkroom
A refresher guide for many coming back to film


Overview -
Purchasing your first Film SLR, making sure it works, sticking with it
Choosing the right film, Black & White Filters, What to shoot first
Light Meters, Pushing & Pulling Film
Simple Film Development, avoiding mistakes, reading your negatives
Darkroom set up at home
Making your first Prints, Dodging & Burning, Contrast Filters, Contact Printing
Contents of the guide -

Black & White Film photography
Black & White Film Photography
Getting familiar with your first film camera
Choosing the right films for your needs and shooting simple lit subjects
Black & White Filters
Zone Metering
Light meters and exposure 
Pushing and Pulling Your Film
Developing your first film at home and choosing chemicals
Chemical storage and safety
Troubleshooting and diagnosing development problems
Negative handling, cleaning and storing
Scanning your negatives
Black & White Darkroom


Basic start up equipment
The bathroom Darkroom
Chemicals and Papers
Making your first print
Dodging and Burning
Using contrast filters
Making contact prints
Troubleshooting and diagnosis 
Fun darkroom experiments to try
Safety in the Darkroom

The small Print!
This guide is intended for beginners and novices in Black & White Film Photography and Black & White Darkroom Printing. It is based upon my own experiences over many years through shooting probably almost every film brand available today and experimenting with almost every commercially available developers and other photographic chemicals. I do not claim to be a photo lab technician by any stretch or do I claim to be an "expert" in chemical photography. Most of what is written in this guide is my own interpretation and my own common sense of what I believe has helped me understand the basics of Film Photography and Printing. And my prints speak for themselves. Thats not to say all my negatives and prints are great! Some are, some are not. But it's the foundation of my own personal road to better film photography.
My approach to Film Photography and Darkroom Works has always been learn as much as you can, shoot and print to the best of your abilities and above all, have fun!
As a purchaser of this guide you agree not to sell, re-sell, share, copy, upload or distribute any part.
Cheers! 
Roger