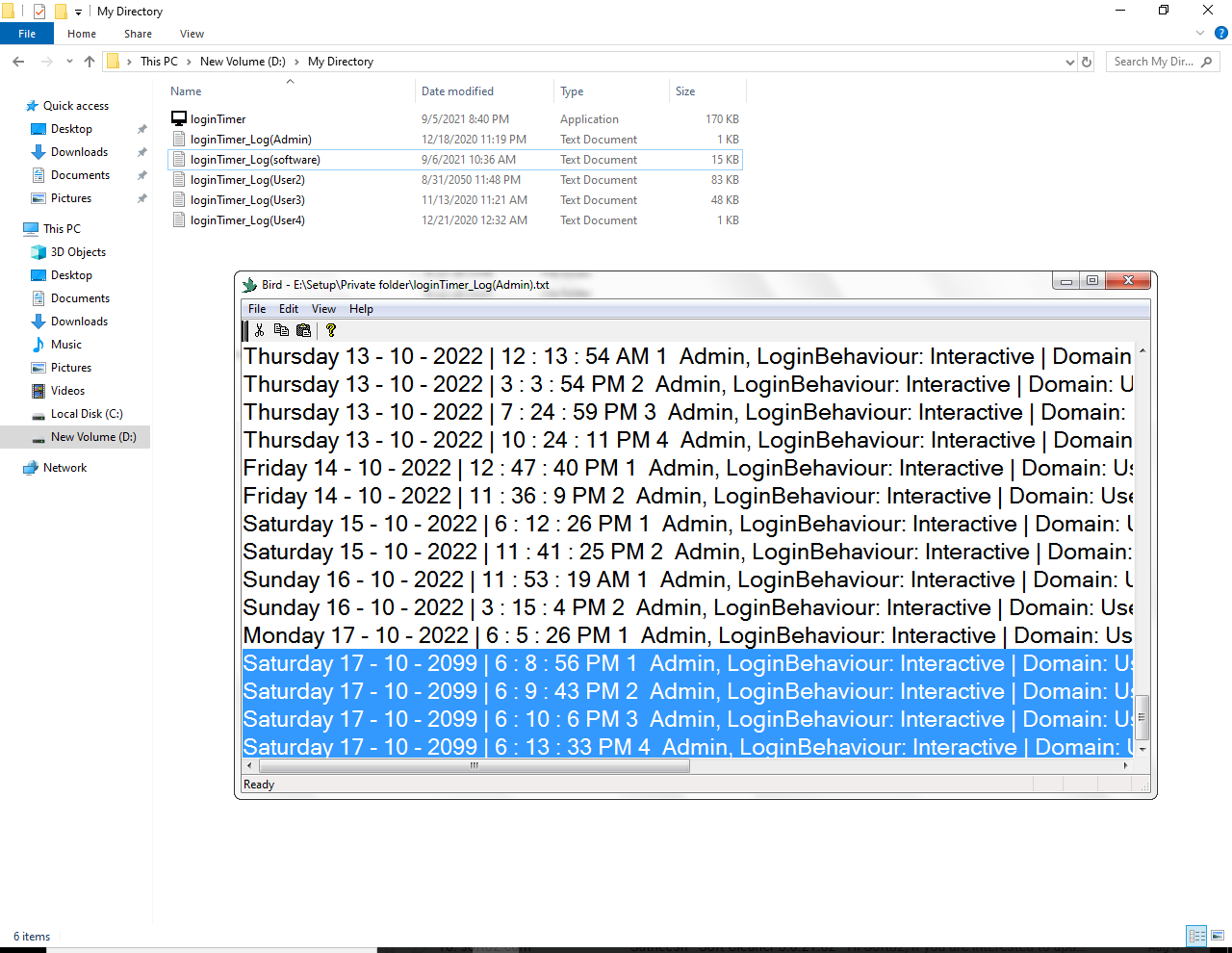 loginTimer Professional
$199.00
Preview


loginTimer is a powerful software for analyze your computer system login in addition to all users' login date, time, total logins each day/user, admin actions, login behavior (local and remote) and saves them continuously, one by one, in a private log file. It included the first successful discovery of Y2K38 technology.

It works up to 2099 or after, with no year limitations.

License: Lifetime. Price: $199/Computer.


Professional version: 3.8.23.30 (Y2K38) Tested Windows 7 up to 31-12-2099, Windows 11 maximum date.
Requirement recommended 64 bit Windows operating system:
Windows 11/10/8/Server, 32/64 bit or Windows 7 Ultimate 64 SP1-IE11(updated and .NET).


Feel free to look at the screenshots to run the software without any help. For further help, have a look at the links, included detailed instructions of the software.