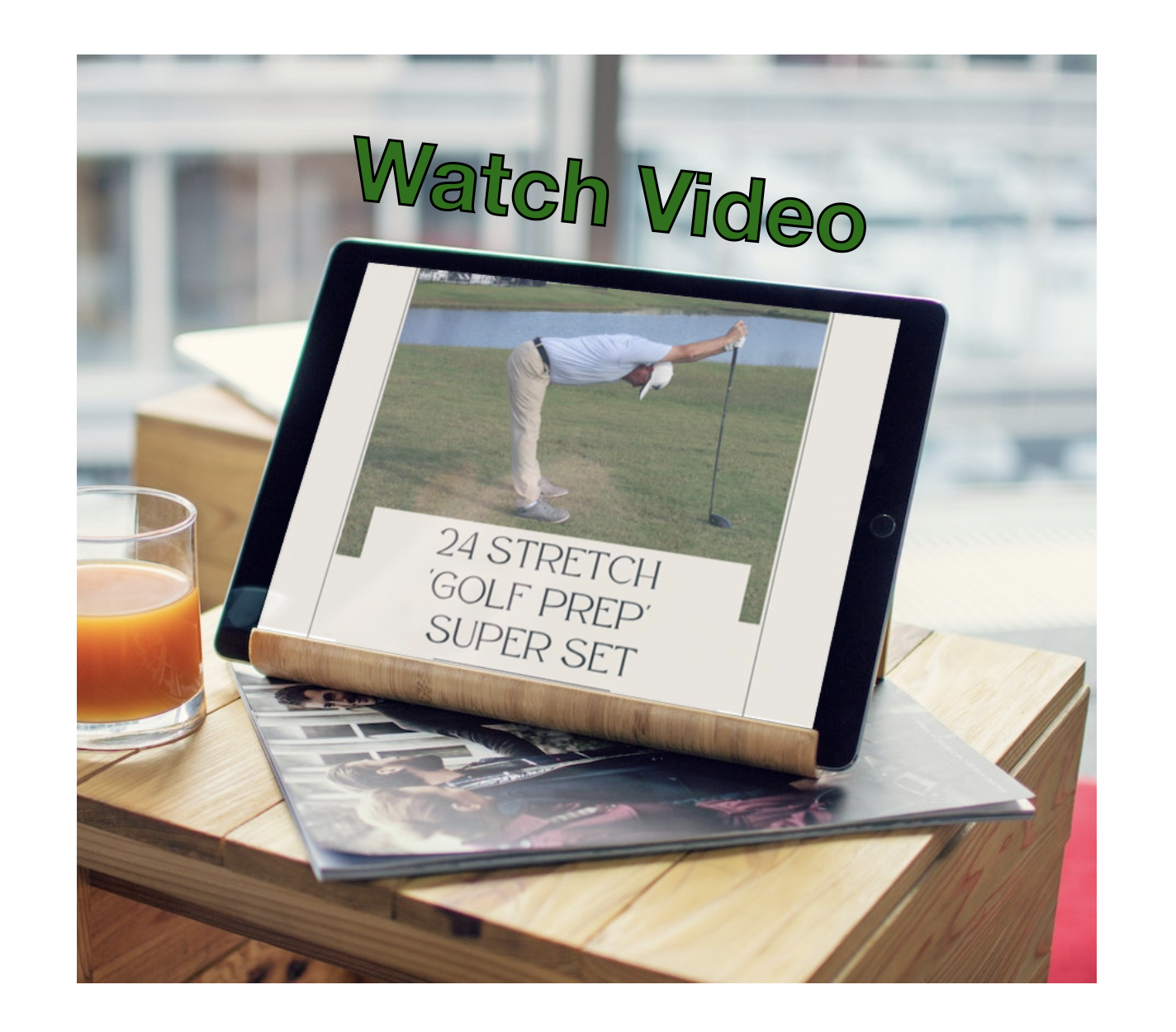 Video: 24 Stretch "Golf Prep" Super Set... Follow Along Video Less Than 5 Minutes Long!
On Sale
FOLLOW ALONG VIDEO

EVERY GOLFER NEEDS THIS! & Will Take Less Than 5 MINUTES to do!
Prepare For Success with this 24 Stretch "GOLF PREP" SUPER SET VIDEO

From head to toe, get your body ready to practice and/or play with 24 stretching and mobility exercises designed to be performed at the golf course or driving range in a sequential "Super Set".  Before you hit your first shot on the range or your first drive off the 1st tee, you need to be physically ready to swing at your best!

Each exercise is clearly demonstrated for you to follow along.

Do this 24 Stretch "Golf Prep" Super Set Routine and you WILL improve your flexibility and mobility which will give you the physical ability to swing the club effectively!

Click the BUY NOW button to get your VIDEO Download!