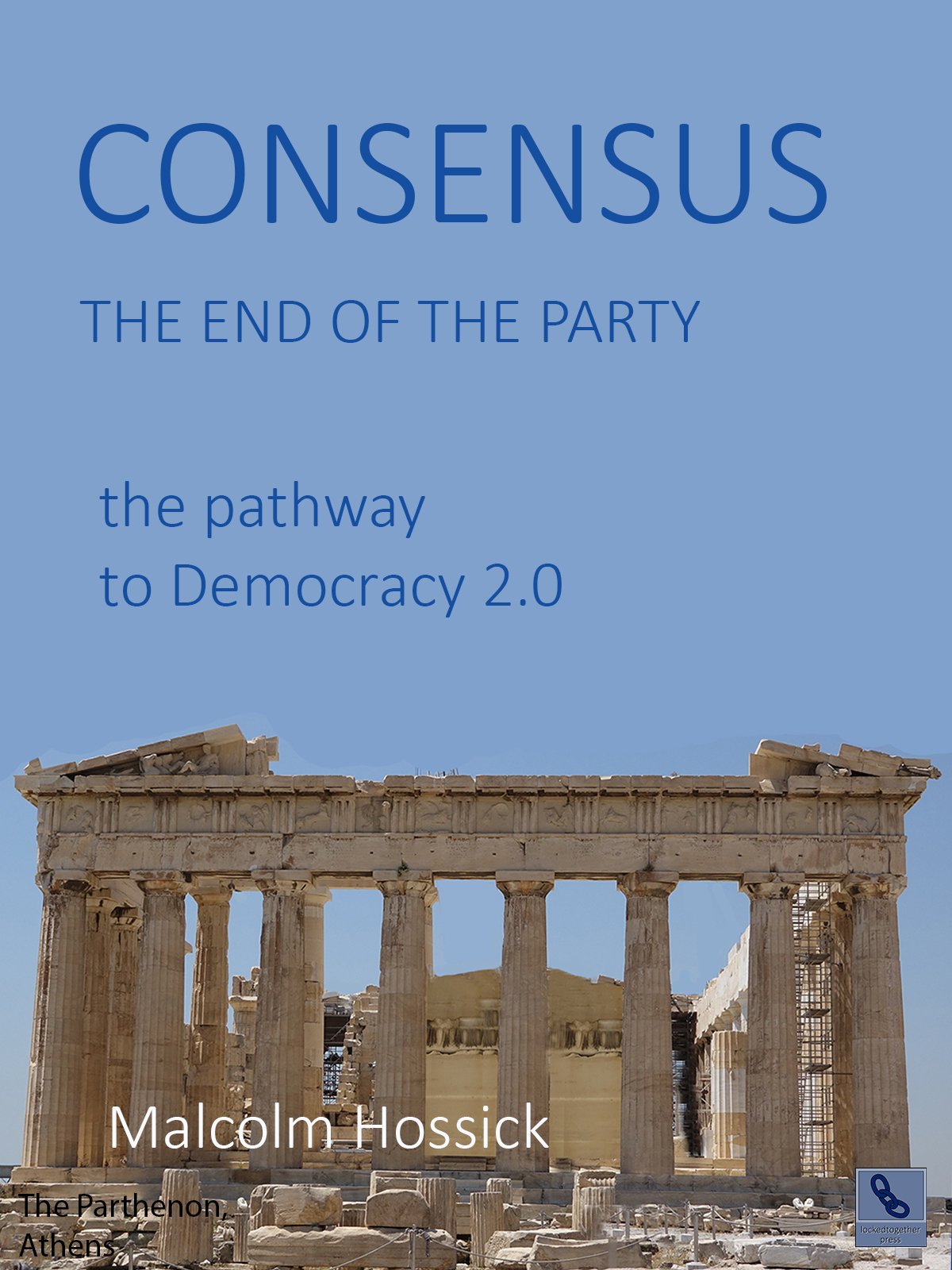 Consensus - The End of the Party
On Sale
$9.99
By making all votes in parliament /congress secret and untraceable, limiting tenure to one 8 year term with no possible re-election ever, and choosing candidates principally for their moral qualities as well as their education and experience Malcolm Hossick suggests we can eliminate parties in our governments and move on to the next stage of Democracy where all decisions are made by consensus.

While this would have devastating consequences for our current rulers we call politicians the result might be no more partisan kindergarten squabbling in parliament or congress and the high quality services and thoughtful and honourable regulation everyone seeks from governments made up of knowledgeable people committed to finding the best solutions to national problems.

It sounds a tall order. However the likelihood of our current governments dealing with the problems of climate change, soaring inequality, rising energy prices and the increasing number of rogue states led by populist dictators is zero. Their sole energies are directed towards keeping or gaining power, to wiping out their enemies (that's about half of us usually) and being praised for the brilliant things they claim to have achieved.

Change has to come and in this unusual pamphlet Malcolm Hossick suggests that providing we are able to shuffle off some of the common human beliefs like ' hierarchies with a powerful charismatic boss at the top is the only way to run things' and 'nobody can trust a government to behave honourably' then bringing about the necessary changes is not nearly as difficult as people think.

Nobody interested in improving the state of the nations we live in can ignore the challenges presented here and the possibilities of radical and fruitful change that can make a success of Democracy 2.0. We've come so far in improving the lives of millions. We have actually landed human beings on the moon. So we can finally give up needing enemies or all powerful rulers, work together and take the reins ourselves. Democracy will never be perfect but we can make it better. Read on.