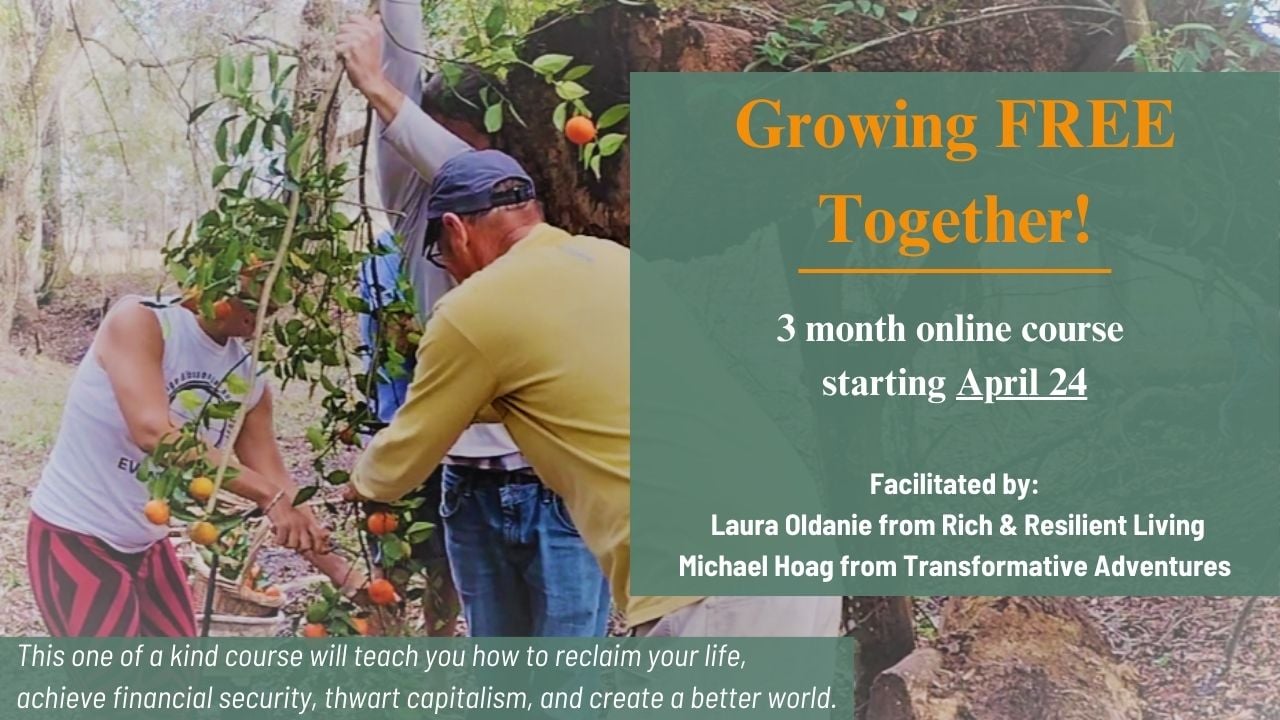 Growing FREE Together plus the TA PDC!
This is a package for those who want to join our Growing FREE Together program, and get their Permaculture Design Certificate while doing so.
It includes the entire live Growing FREE Together program,
Multiple business plans,
Marketing materials for Permaculture businesses,
A package of local activism materials,
A complete pre-recorded 72 hour PDC, Plus nearly 100 hours of supplemental videos,
3 additional live PDC classes as requested by the students,
Dozens of slide presentations you can take and adapt for your local programs,
Permaculture certificate after completion of the 72 hours and live Growing FREE program.
Your financial design and transformative adventures project will be your PDC project.