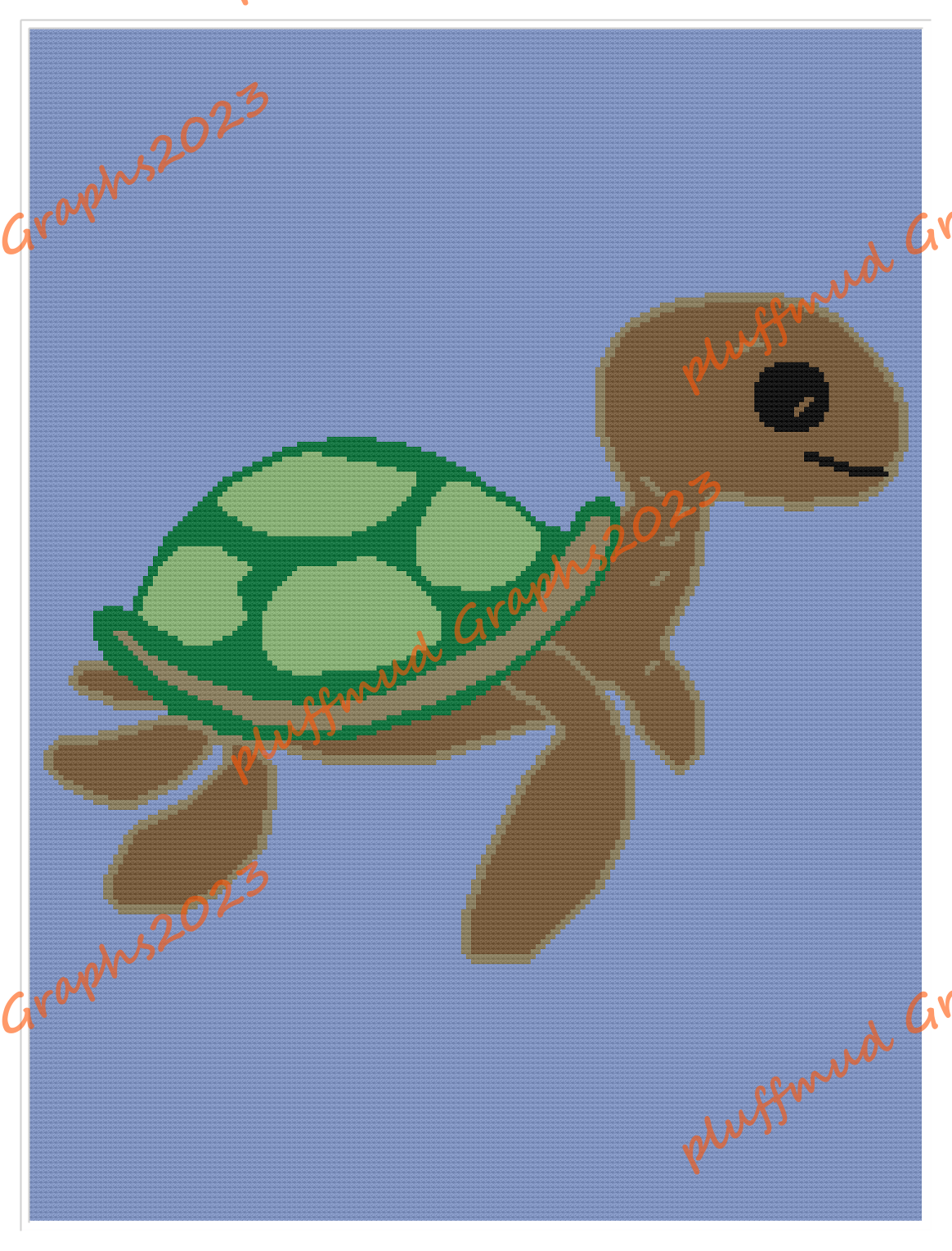 Turtle SC 180x220
On Sale
This is a SC 180x240 pattern. Chaining row is not row 1. chain 180 plus 1, turn, SC in 2nd chain from hook, and begin row one.
Please do Not re-sale or distribute this pattern. It is for you only. You may post progress, completed work IN CGL and other groups. If allowed, please post link or mention Pluffmud graphs.
If unclear on crocheting graphs, please join CGL Lobby and Learning Center.
Thank you for visiting and supporting Pluffmud Graphs