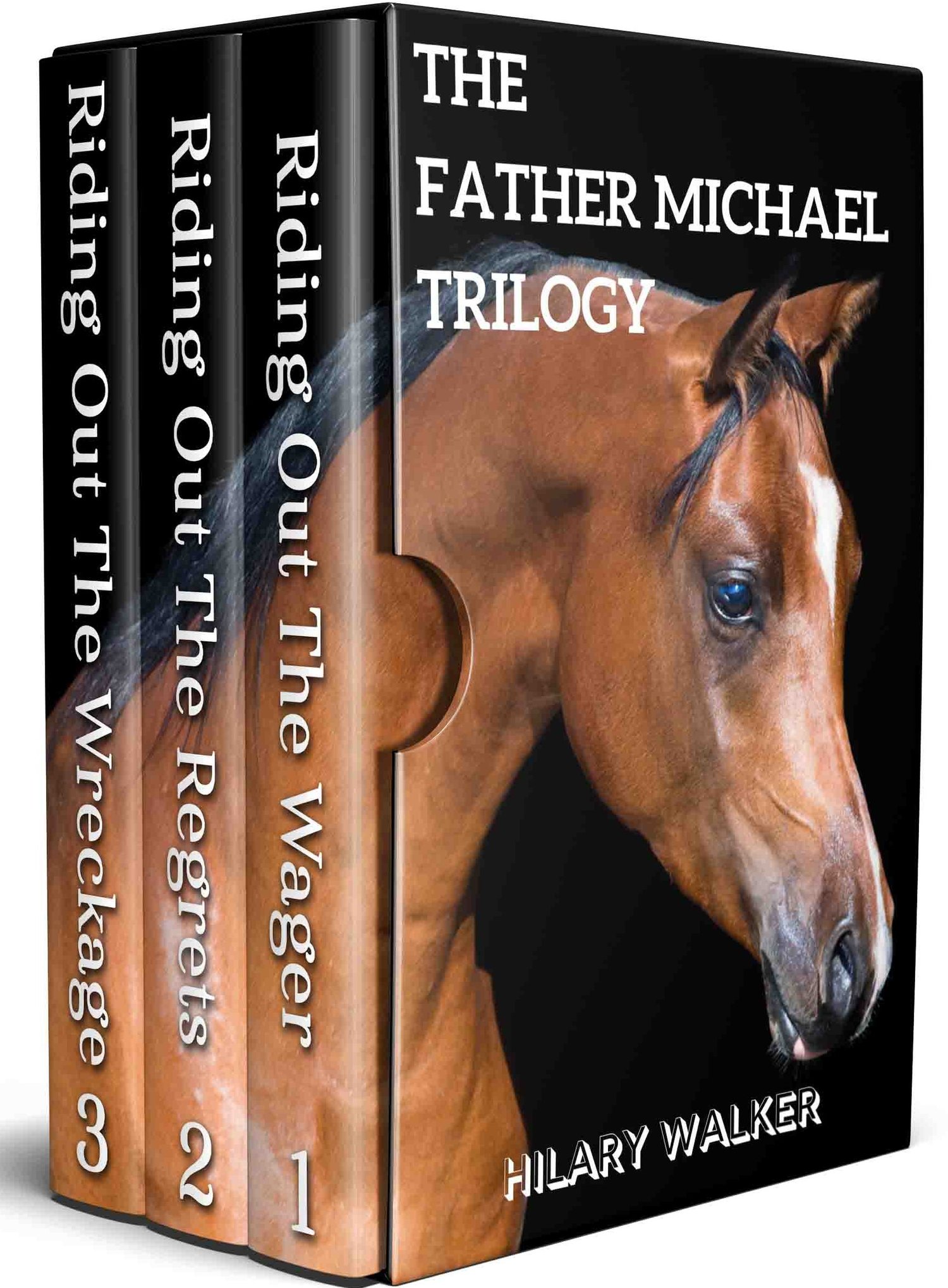 The Father Michael Trilogy: The Pastor Who Preaches Through Horses
On Sale
The Pastor Who Preaches Through Horses

'The Father Michael Trilogy' continues on from 'The Jack Harper Trilogy.'

Book 1: 'Riding Out the Wager: The Story of a Damaged Horse & His Soldier'

A broken soldier meets a broken horse on Jack Harper's farm.

Father Michael makes a wager with the man, but when the priest comes under attack from an atheist determined to publicly discredit him, it looks as if all bets are off.

Will God make good come out of evil for those who love Him, as Father Michael wants to believe?

Book 2: 'Riding Out the Regrets: A Priest Faces His Heathen Past'

Father Michael finds an old college roommate sitting on his doorstep: Father Dan has been kicked out by his wife and needs somewhere to stay.

As if that weren't enough, the pastor's ex-girlfriend shows up, rekindling emotions Father Michael thought he'd dealt with long ago.

The world of evil is crushing his soul as he struggles to live up to his priestly calling and fight off the devil's onslaught.

Book 3: 'Riding Out the Wreckage: The Fallout from Loss of Faith'

In swift succession, Father Michael is faced with a series of crises, including the impending death of his father.

When a suicidal parishioner begs for help, the priest brings him to Jack's farm and a week-old foal singles him out for attention.

Meanwhile, Jack's son Joe has lost his Christian faith.

Using Jack's horses and the collaboration of the nearby Lutheran church, Father Michael pursues his mission to save souls, alleviate distress – and lose some weight.