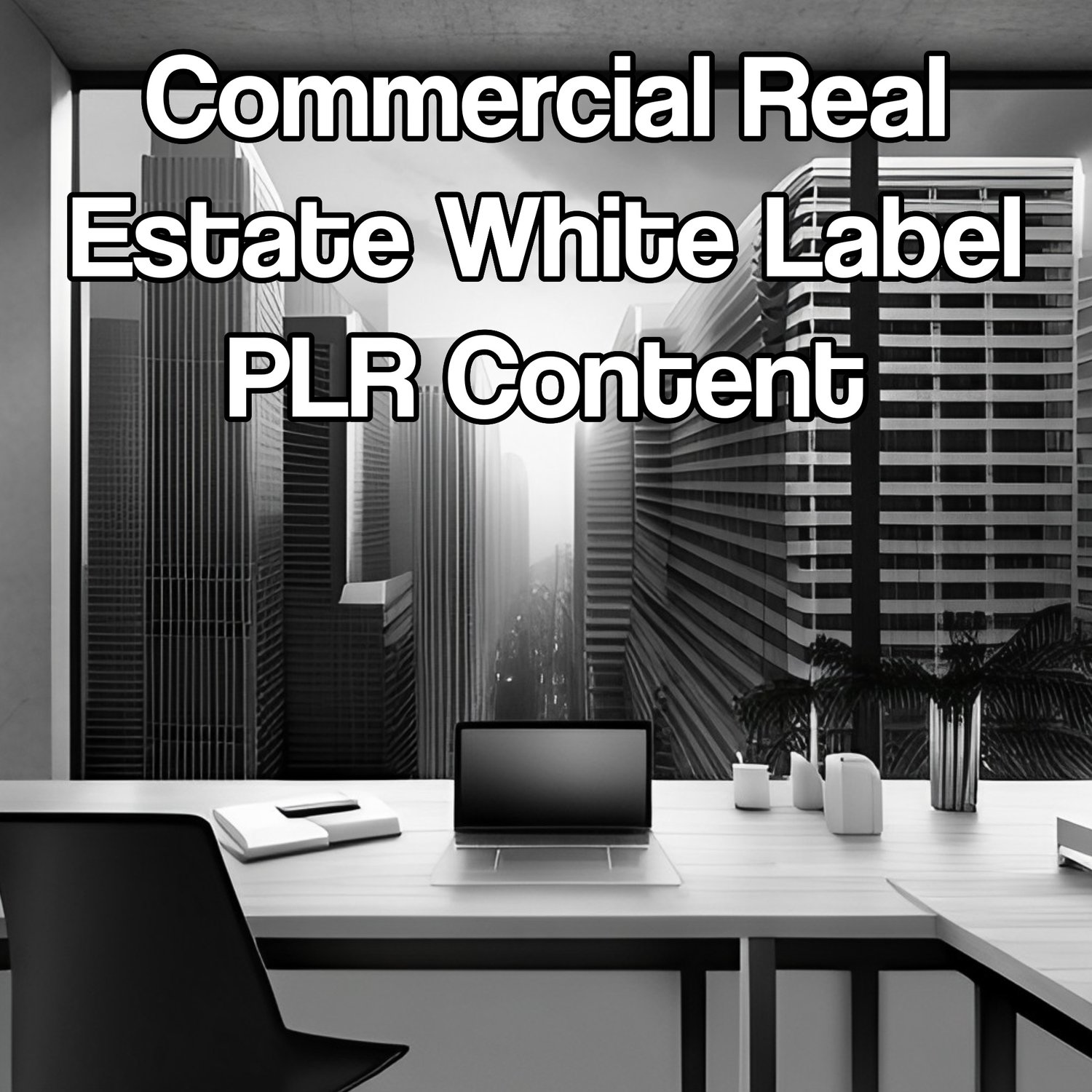 2. Investing in Commercial Real Estate: A Beginner's Guide
On Sale
Introduction
Stepping into the world of commercial real estate investment, you're not just buying property; you're opening doors to a realm of opportunities. This form of investment, often overshadowed by its residential counterpart, has the potential to offer substantial financial rewards.
Commercial real estate investment revolves around properties that are used for business purposes—be it office spaces humming with brainstorming sessions, retail stores filled with eager shoppers, or warehouses storing goods that keep businesses running. The allure of this investment lies in its ability to generate income through rental rates, often higher than residential properties, and the potential for significant capital appreciation over time.
But don't be fooled. This isn't a get-rich-quick scheme. It's a strategic move for those ready to delve deep, analyze potential properties, and make informed decisions. It's about understanding the market, knowing when to take calculated risks, and, above all, patience.
As you navigate through this guide, remember that every commercial real estate journey is unique. There's no one-size-fits-all strategy. But with the right knowledge and tools, you can unlock the potential of this rewarding venture.
So let's dive in, shall we? Here's your roadmap to understanding and getting started in commercial real estate investment.


Outline
Introduction
Understanding Commercial Real Estate
Getting Started in Commercial Real Estate Investment
How To Analyze a Commercial Real Estate Deal
Financing Your Commercial Real Estate Investment
Risk Management in Commercial Real Estate Investing
Building and Managing Your Commercial Real Estate Portfolio
Conclusion: Charting Your Course Forward
Word count: 3,777


Download Includes:
Licensing documentation
Tips for customizing your white label PLR content
White label PLR article with 10 alternative titles, article content, and 5 meta descriptions