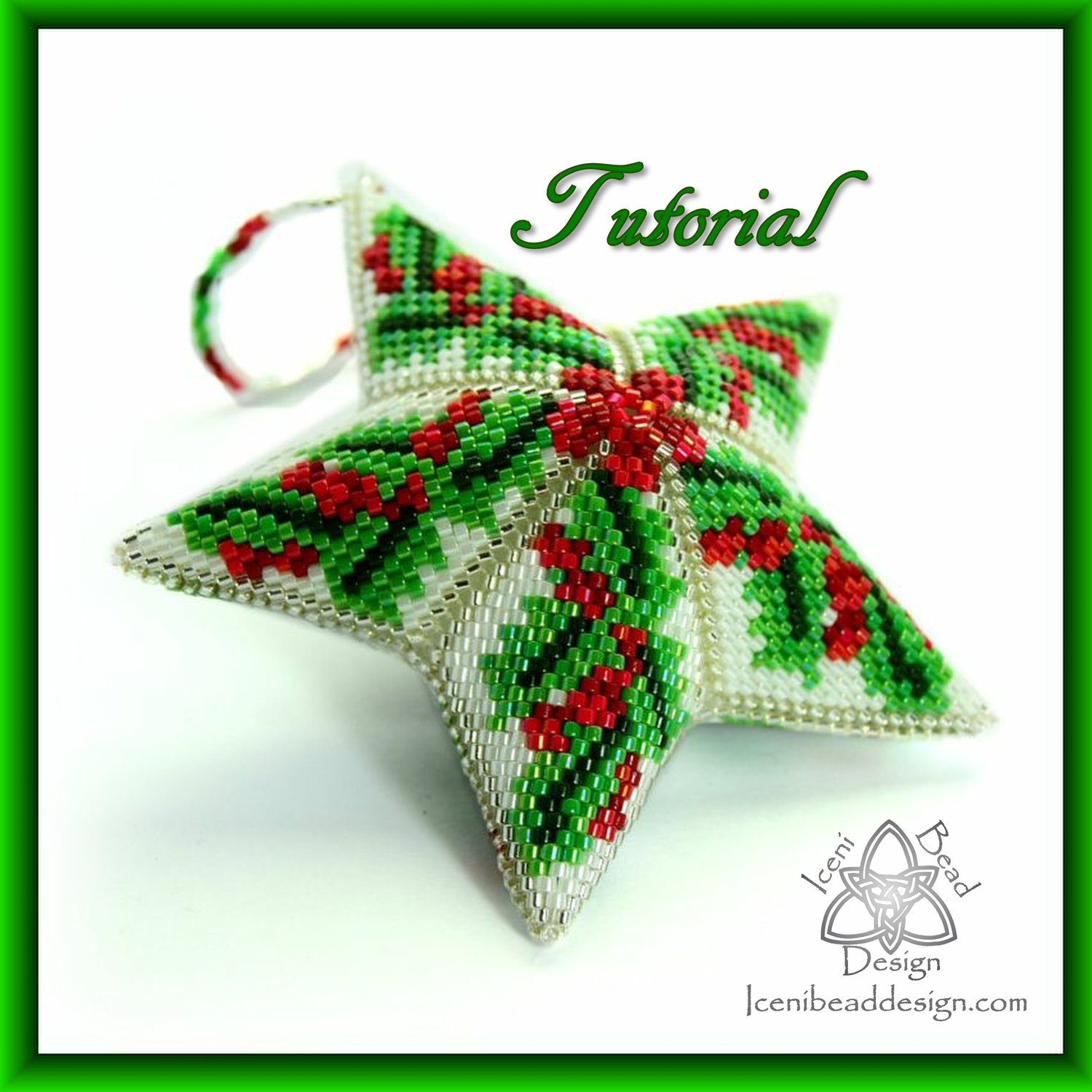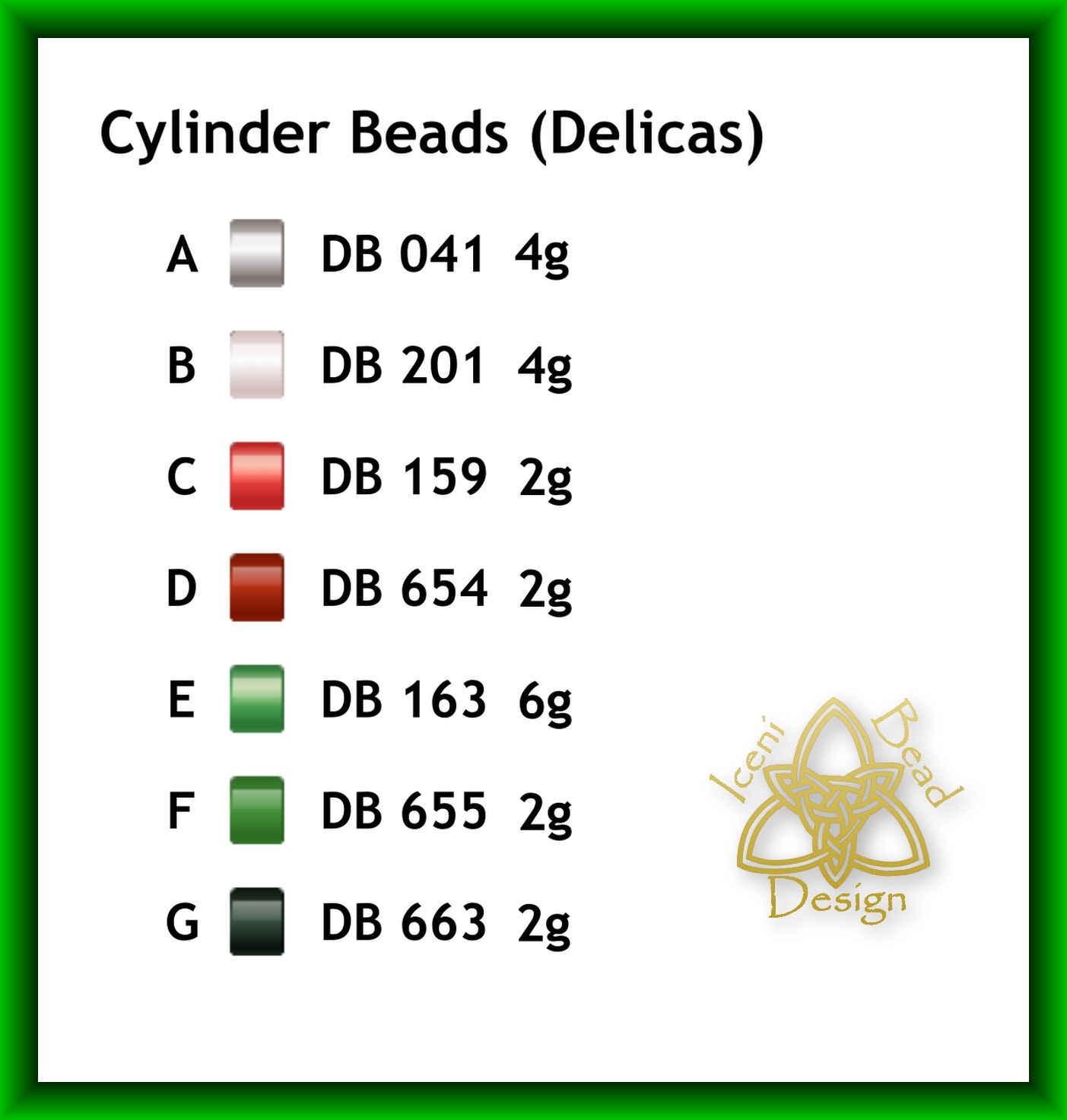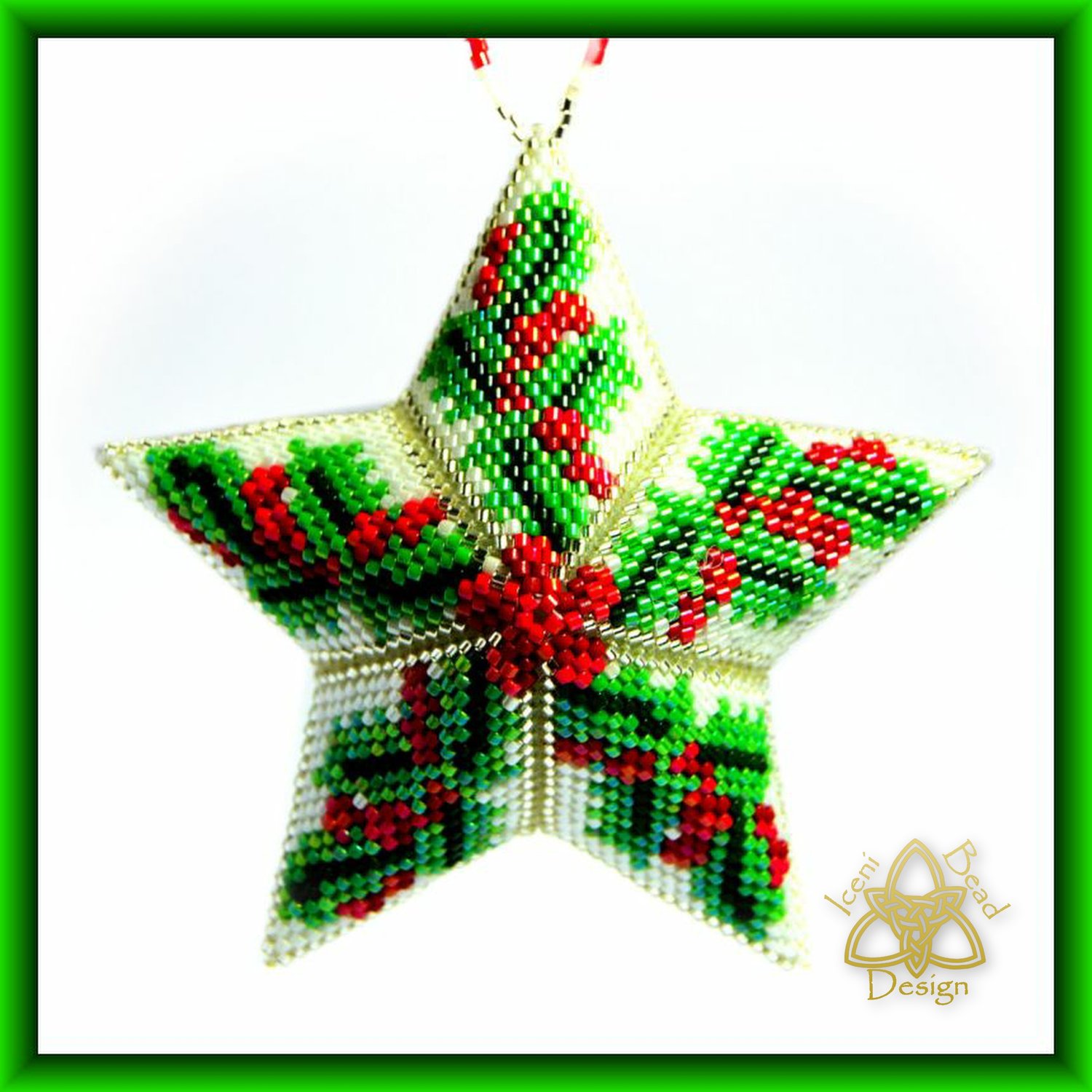 Holly Star Ornament
On Sale
This is a tutorial pattern in PDF format. You are not purchasing the Holly Star Ornament with this listing.
Here we have a gorgeous Holly star, full of the leaves and berries so loved in wintertime. Made of five warped peyote squares joined, this star will complement your holly angel, bell and ornament.I stuffed this with toy stuffing, but it will hold its own shape quite well without stuffing. I used some leftover beads to make a hanging loop but you can use whatever you like.
For Bead count please see listing photographs.
To purchase the whole set in one, please click
HERE