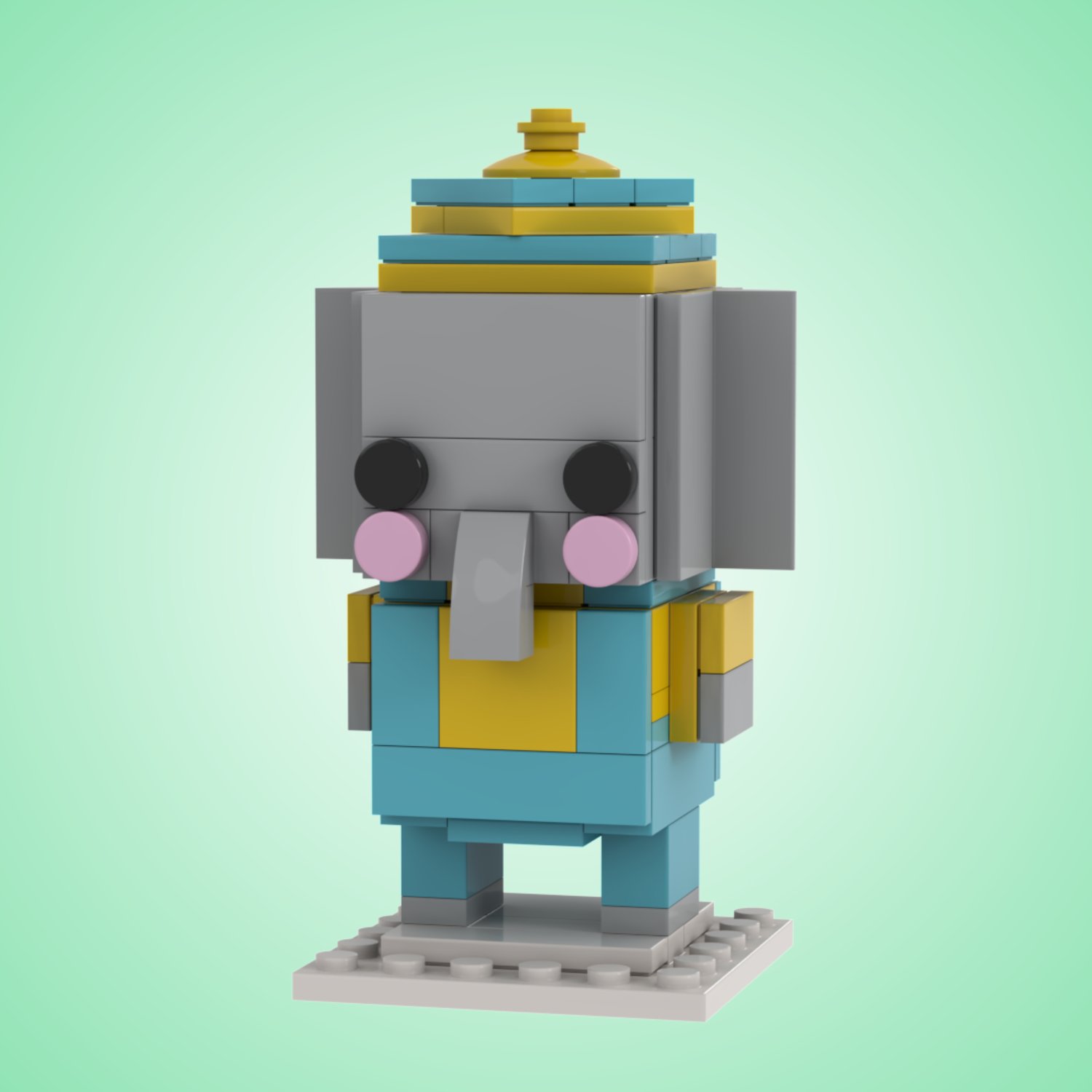 Elie the Elephant by Austin Carlson
On Sale
Preview
"The very first LEGO® BrickHeadz (or Blockhead, the name I was calling it at that time) was a little gift for my friend and coworker..."
- Austin Carlson (Father of the LEGO Brickheadz)

After reading about how the LEGO® Brickheadz theme was invented I decided to try to faithfully re-create the first ever BrickHeadz. I poured over the few images I could find, and eventaully sttled on this design. The internal design is likely different. However, I believe this is an fairly accurate representation of that first BrickHeadz/Blockhead.

The instructions and XML parts list for uploading to BrickLink are FREE because this is not my original design. I have simply created and made the instructions, and parts list, available for anyone else who wants to add this adorable "Original Brickheaz" to their collection.

Happy Building!

NO PHYSICAL PARTS OR PIECES ARE INCLUDED.

This item includes only the following:
- Instructions (PDF File)
- Parts List (XML File)

94 Parts
Approximate cost of parts is $13-14USD, excluding shipping, according to BrickLink.com at the time of this listing.

"LEGO® is a trademark of the LEGO Group of companies which does not sponsor, authorize or endorse this model and/or these instructions and parts list".