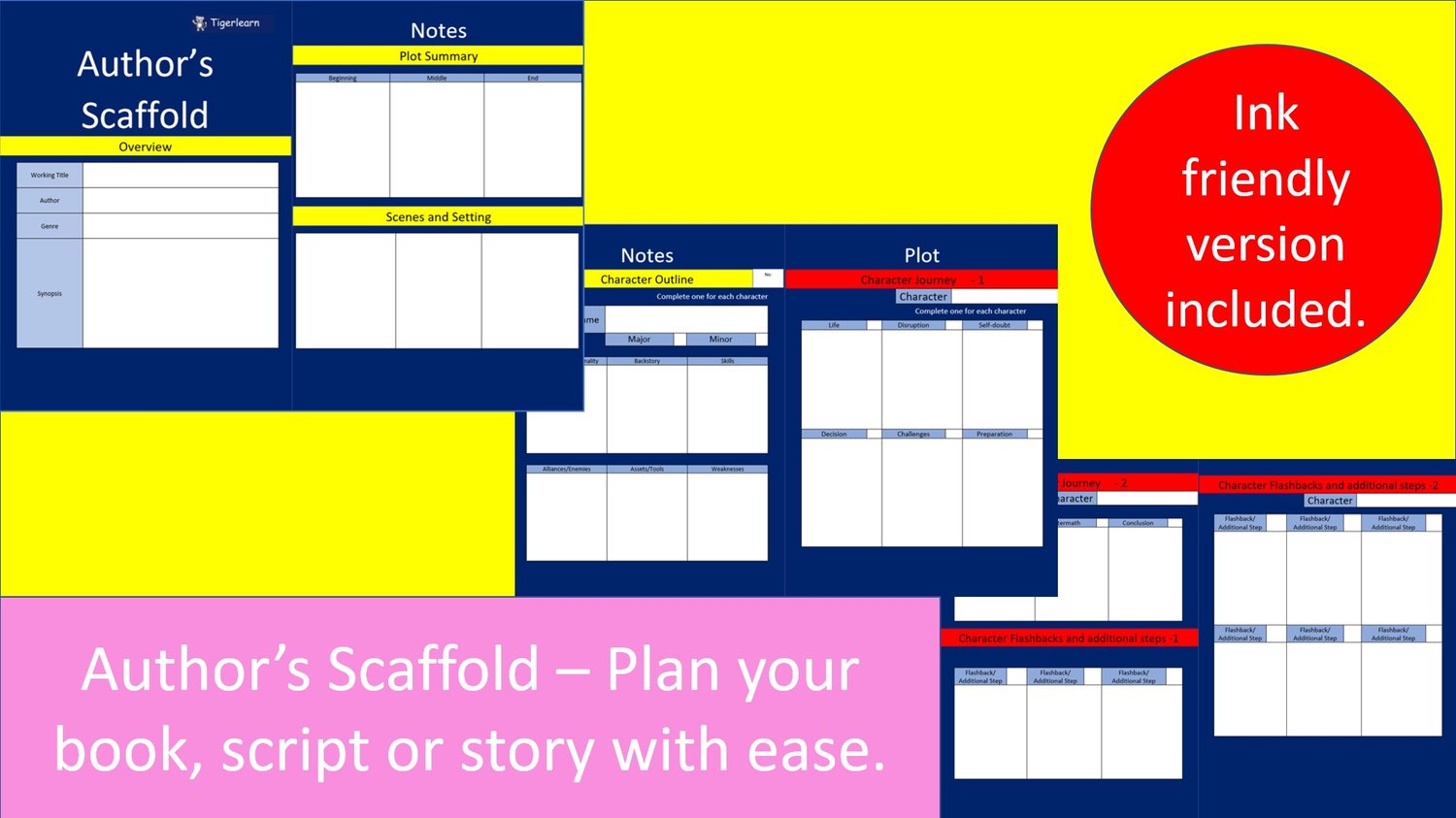 Author's Scaffold - Write your novel the easy way.
$5.00
This scaffold for Authors is a great tool for writers to plan out their scripts, screenplays, novels or any other stories with ease.
Have you ever thought about writing a novel for your students, your own children, or just for fun? Or are you running a writer's club for older students? This tool will help you or your students plan out every detail of any story so that writing becomes a breeze. By filling in the details as and when the ideas come to you, you'll have all the notes you need to begin your writing.
First, you'll outline roughly what you want to happen in the story - beginning, middle and end. You'll decide on a genre and you may decide on a working title.
Then, you'll plan out everything you need on each of the characters who affect the plot - what do they look like? What is their back story? What can they do? and all the other details which are important.
After that, you'll write in the steps of each character's journey - Beginning with their normal life, following through 12 steps which will bring you to the conclusion.
You'll then jot down any additional steps or flashback scenes you want to include and finally decide on the order you want to tell the story to give the reader the best experience.
This really is writing the easy way. Enjoy becoming an author and helping your students do the same.