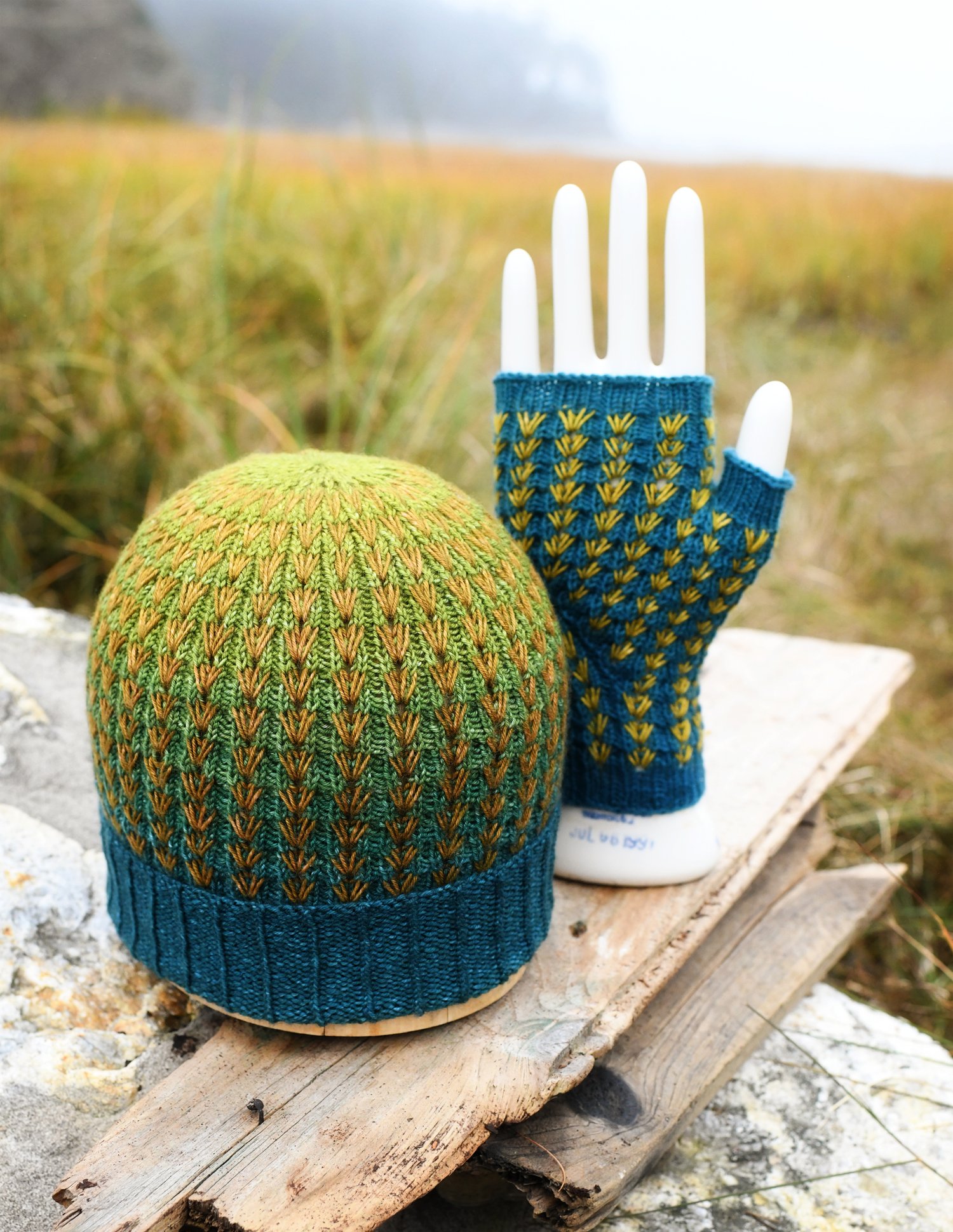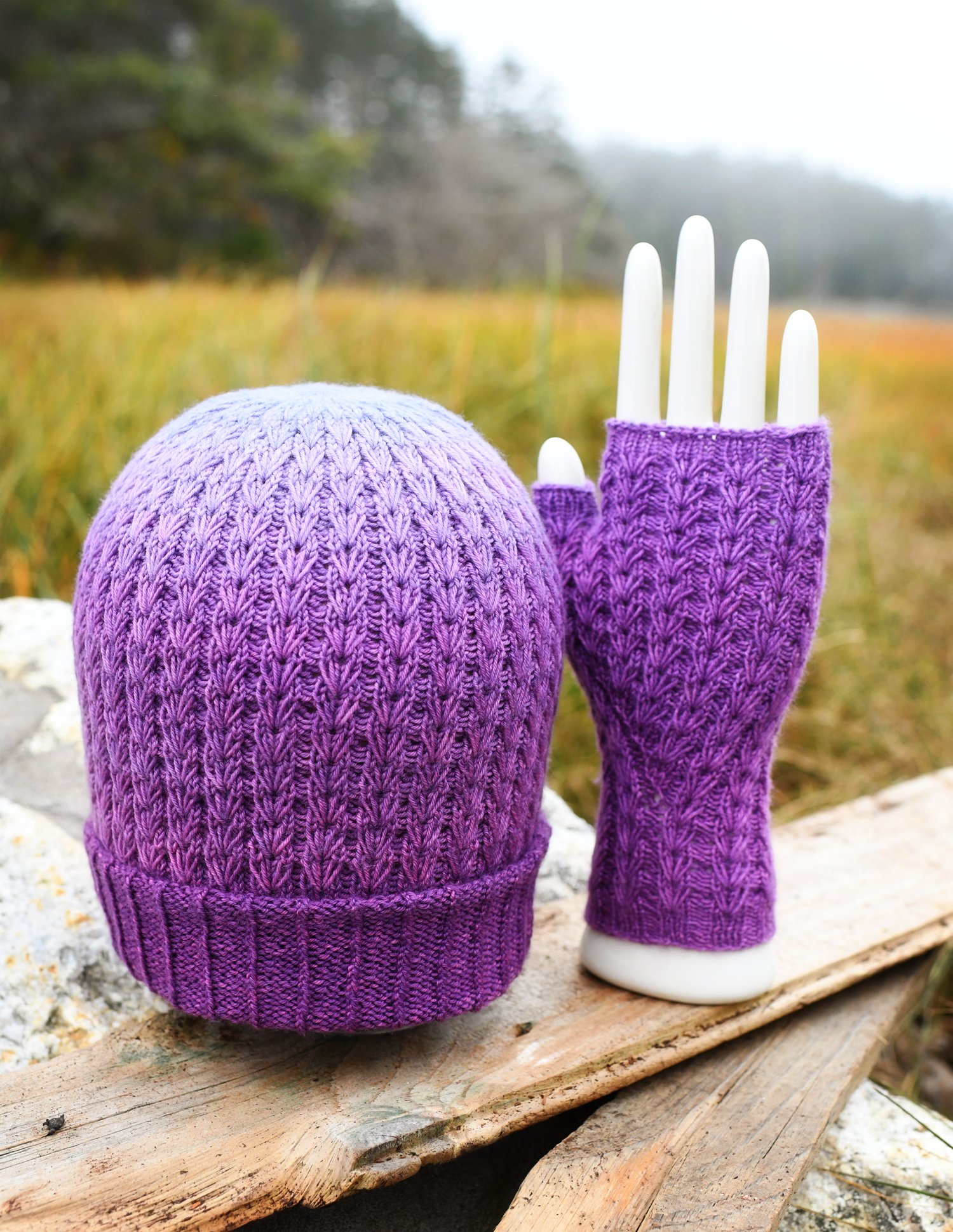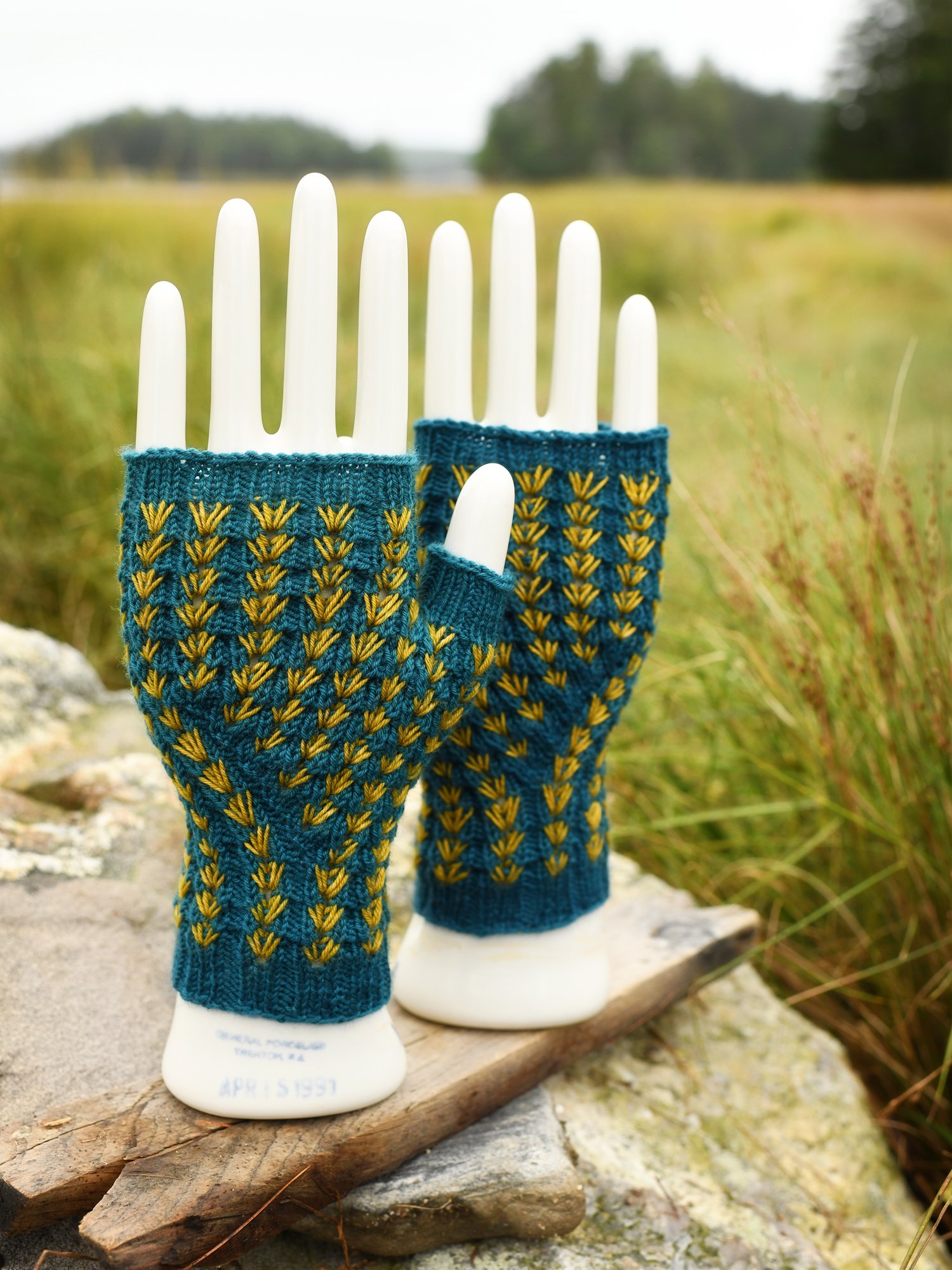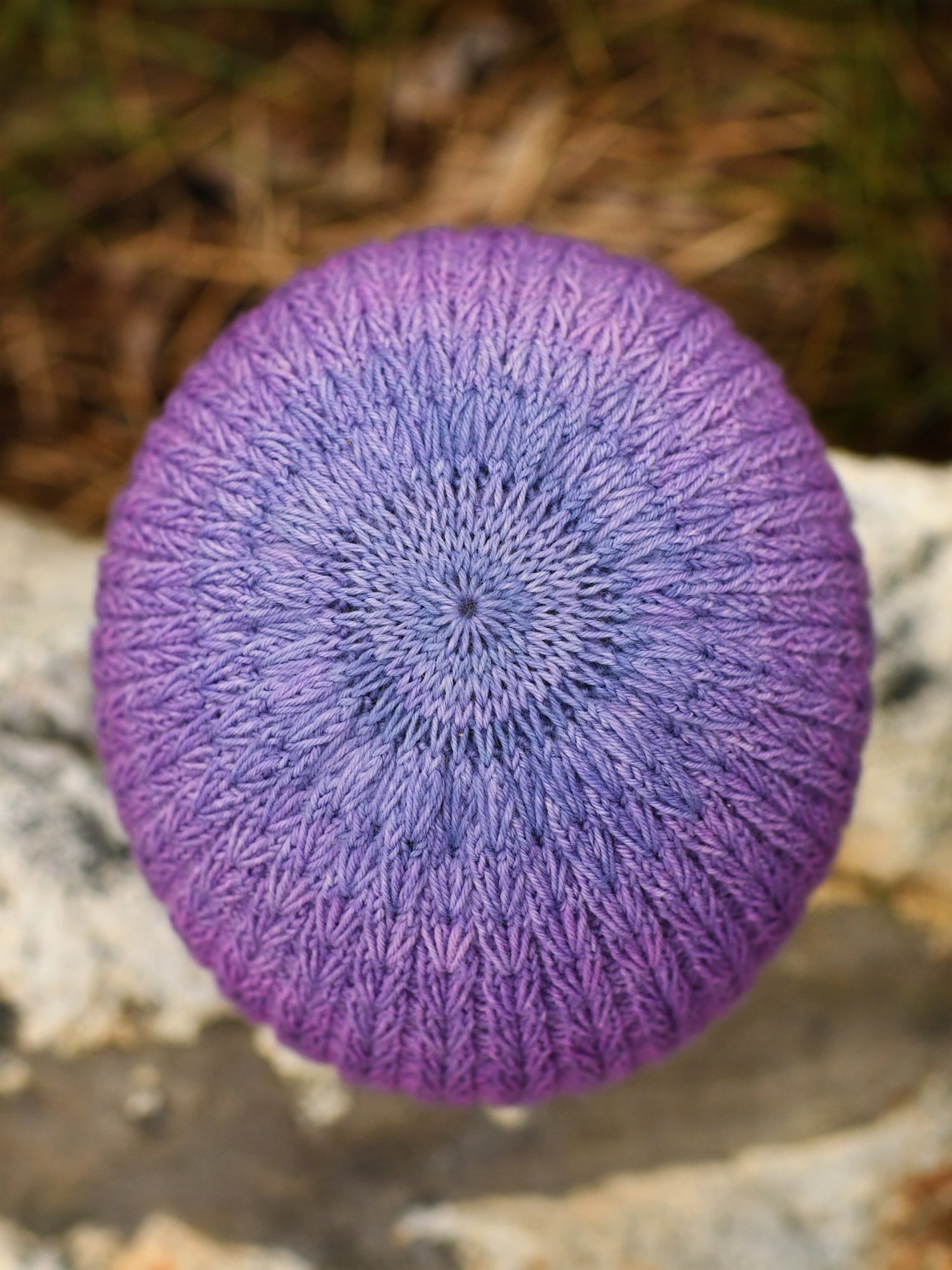 Constellate Hat & Mitts
On Sale
---
I've never been any good at knowing when to stop. And I used to feel sort of bad about it—to think that, if only I could be a bit more moderate, a bit less enthusiastic, things might be easier.
But these days? These days I just embrace it. When I like something, I really really really like it. And that's ok. Actually, it's kind of fun!
So given how I feel about the first of these patterns, it should surprise absolutely no one that I wasn't ready to be done after just one hat. Not even after one hat worked two different ways. Because wow does working this with a contrast color do something sort of magical. I should have known there there would need to be mitts (also worked two different ways because once you know, how could you not). Oh and just possibly a bonus version of the hat just for super secret friends, because sure why not.
This is just how I'm wired. And I'm totally going to bring you all along for the ride. Though whether that's a promise or a threat is up to you!
---
General information
This 28-page ebook includes the patterns for both the Constellate hat and the matching mitts and includes information for both the solid color version and the contrast color version of both patterns. (The patterns are only available together as a set, they are not available individually.)
Skills & scope
The actual knitting is surprisingly simple. These are, at their heart, just basic ribbed hat and mitts. And every now and then, you'll reach down through your fabric and pull an extra little loop of yarn through to make things fancy. It's not hard, and there are nifty illustrations to walk you through it step by step.
The pattern uses charts, so you will need to know how to follow a knitting chart.
Yarn, gauge & sizing
The hat comes in five sizes (from a 104 stitch cast on to a 136 stitch cast on) and is written for four gauges (from five and a half to seven stitches per inch in half stitch increments). The mitts come in four sizes (from a 36 stitch cast on to a 48 stitch cast on) and are are written for five gauges (from five to seven stitches per inch in half stitch increments).
That means you can use just about any weight of yarn from fingering up through worsted, and there will be a size to fit pretty much anyone's head or wrist. Basically anything that will give you a fabric with a drape you like somewhere in that range of gauges will work.
The hats in the pictures took about 375 yards of fingering-weight yarn. The mitts took about 250 yards of fingering-weight yarn. The fancy stitches do take a bit of extra yarn, as does the folded brim on the hat, so you will likely need a bit more yarn than you're used to. But 400 yards should be a safe bet for any size hat and 300 yards for any size mitt.
Tools & supplies
You'll need needles that let you work in the round (circulars or DPNs) in whatever size lets you get a solid fabric with your chosen yarn plus the general knitting tools you need for most projects (scissors to cut your yarn, a darning needle to weave in ends, the occasional stitch marker).
Note
The hat was initially available as a stand alone pattern. But I wanted to make sure anyone who has the hat and wants the mitts doesn't have to buy the hat a second time, so I set up a code that will let folks who already bought Constellate deduct the full price of the hat pattern from the price of the set.
To find the code, make sure you've got the most recent version of the Constellate pattern (an update went out on October 16, 2023 that's the one you're looking for), then look for the last paragraph of the Pattern Notes section on page two. You'll find the code there! It should work right now and will be active as long as the patterns are listed on payhip.
---