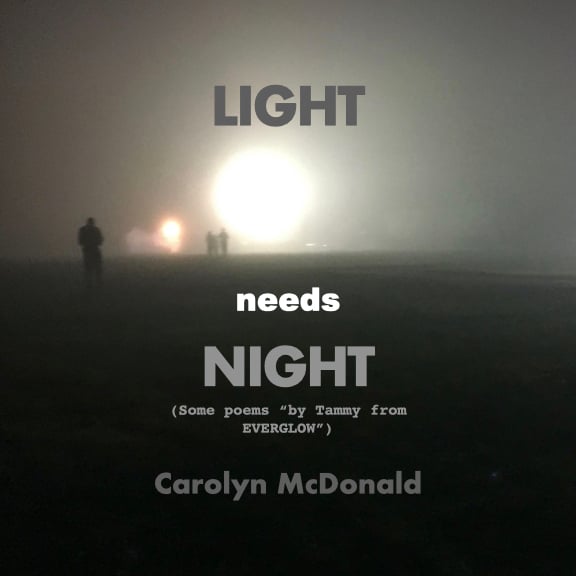 LIGHT NEEDS NIGHT
Preview
LIGHT NEEDS NIGHT is a collection of poems inspired by Tammy, the lead character in Carolyn McDonald's upcoming romantic dramedy film "Everglow". 'Penned by Tammy' over the course of the story, these 30-something poems serve as motifs throughout the film and chronicles her emotional journey. Sensuous titles as "Sugar in Heaven" and "Pillow Song'' carry us through her passionate love. While"Love with a 'D' on It", "Bad Weather Inside" and "Kitty Moved On" paint the anguish of her heartbreak and eventual self-discovery. 

Sprinkled between pages of verse in this limited edition ebook, are abstract photographs from Carolyn's TIME + TIDE: AS REVEALED BY LIGHT Collection that inspired some of the poem titles including "Neptune Dance Party", "Angels in Bellbottoms, and "The Lost Parade." 

The poetry of "Light Needs Night" offers the empowering perspective that darkness gives light its purpose. This vantage point can take the sting out of unavoidable 'shadowed valleys' of life's sojourns, and unveil the spiritual fortitude these encounters build.