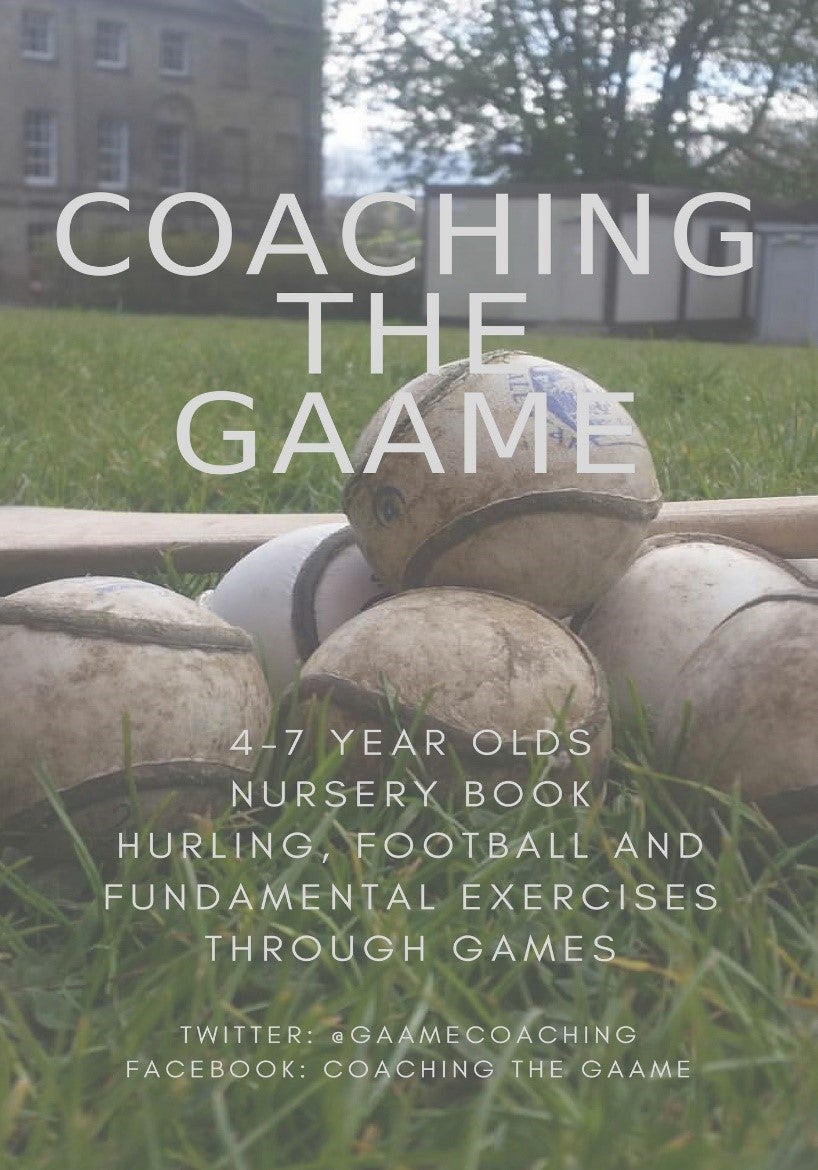 Coaching the GAAme Nursery Handbook
On Sale
€0.00
Preview
This booklet will provide a helpful resource for Coaches working with the 4-7 year old age groups.
It includes information on setting up the nursery and what's needed as well as 10 games for Hurling and 10 games for Football, which will be a helpful companion for any coach at these age groups.
Other resources such as Learning.gaa.ie Fun Do pack and online session builder as well as Dublin GAA Coaching & Games Department "Ready to Play" Book would also be highly recommended for all coaches.
This book has 20 very easy to use Ball Games which are tried and trusted and used in Nursery's and Schools all over the country. They will provide you, the coach, a few simple ideas to ensure age appropriate skills are being coached in a Fun Games Based environment.
As this is potentially the first experience of GAA for a lot of children, it is very important that they enjoy the sessions and look forward to returning. All the games in this book, should assist in that.
Best of luck with your coaching.