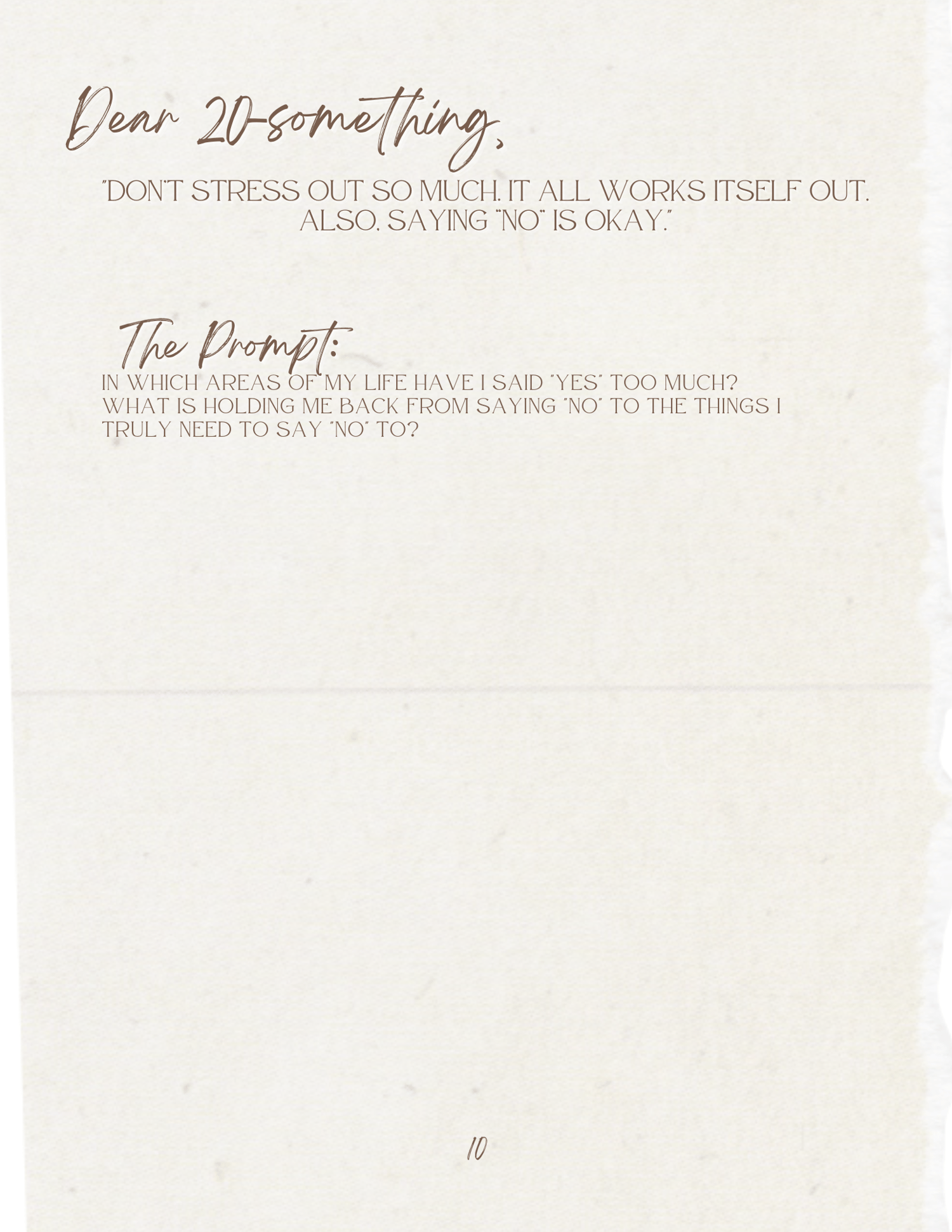 Journal Prompts to Journey Through Your 20s
$12.22
Journal Prompts to Journey Through Your 20s is a guided journal that will support you on your current life journey. With over 60 prompts, you will begin to unravel your own limiting beliefs, start to visualize what you desire in life, and start believing your goals are more attainable than ever.

This journal also offers an eco-friendly way to write on your iPad or tablet. However, printing out the notebook may feel good to you in which case I invite you to do so! You may also handwrite your responses to the prompts in your own notebook/journal and refer back to the PDF. 

This journal includes:
-66 guided journal prompts with letters to your twentysomething self in 1 PDF file
-Tips on how to use the journal and information about journaling

⚡️Important Information⚡️
-All sales are final due to them being digital files. 

💡How accessing a digital item works💡
-Add the item to your cart and proceed to checkout and payment.
-Once processed, the files will be available to download. Once you are there you can download your planner and get started! The PDF may be printed, or you can open it in a note-taking software such as GoodNotes, Notability, etc. if you'd like to write on it on your tablet.

If you have any questions about the purchasing or downloading process, please contact us at amandavisevilla@gmail.com.

All of the files included in this download are original and copyright to Amanda Sevilla. They are for personal use only and cannot be resold, remade, copied or distributed in any shape or form. Legal action may be taken if you choose to violate these terms and conditions.