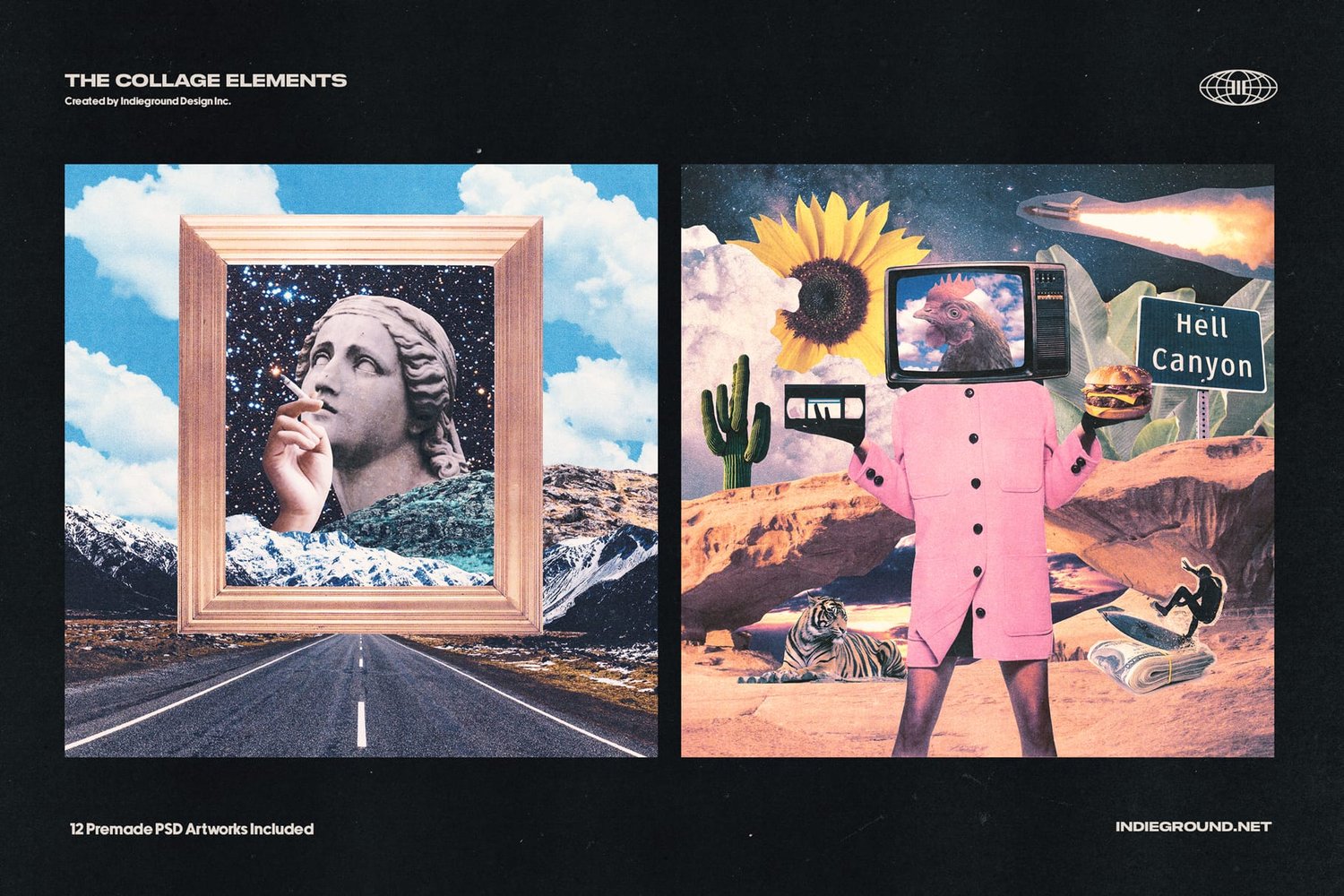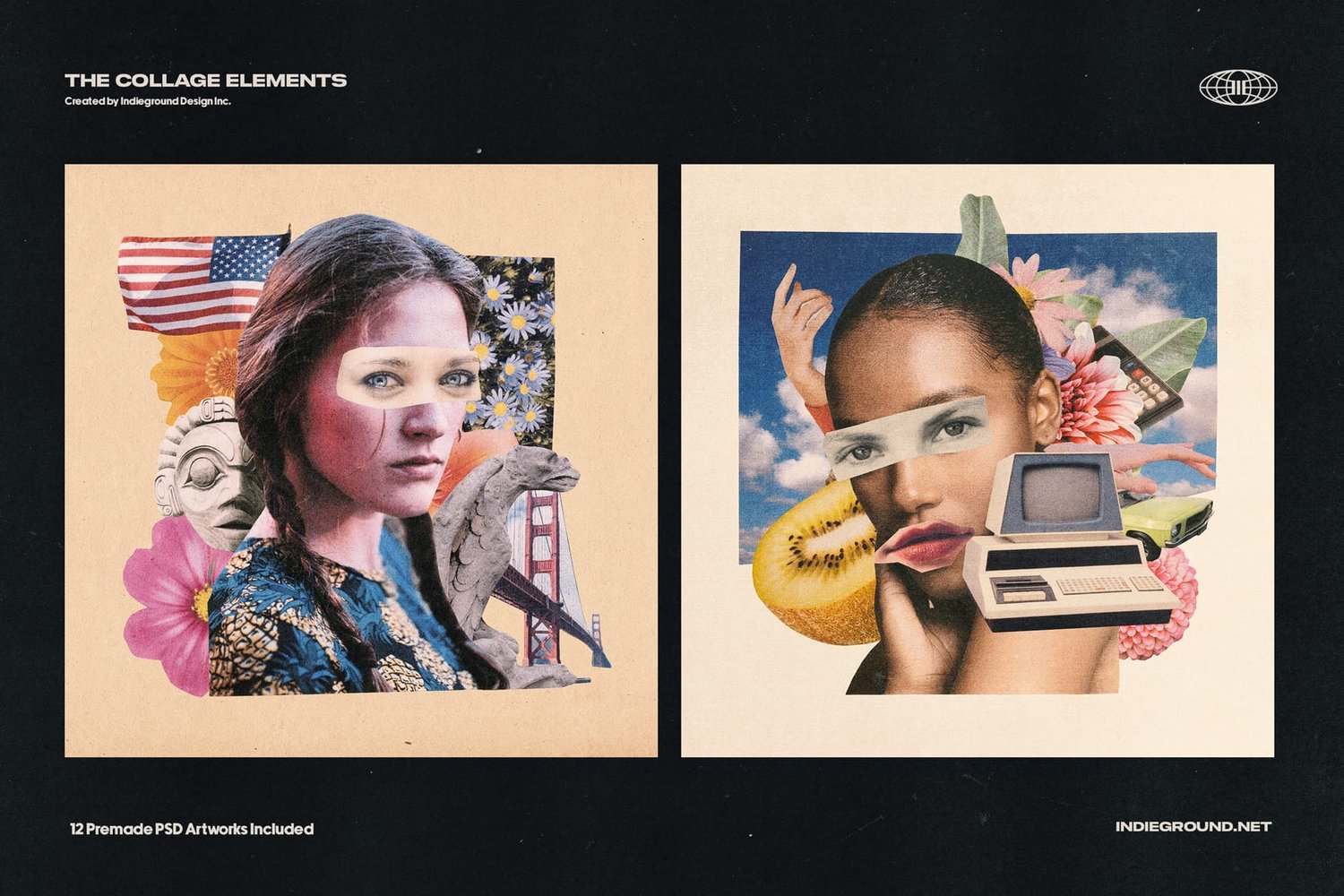 Collage Elements - Commercial Version
On Sale
$25.00
The Collage Elements PNG Collection by Indieground - This amazing product made by the Indieground Team is the definitive collection of 1500 elements for a master collage creator. It gives you a quick & easy graphic resource that you can use to make rad collage artworks. The collection is composed by real hand-cut images, in a mix of both rough and accurate cut-through for an authentic effect. The images were researched & found through vintage magazines, postcards, books and digital printed material, scanned at 1600 dpi and then individually isolated and exported as 300 dpi PNGs with a transparent background. The result is an incredible collection of authentic-looking cutouts easy to use and perfect for your creative projects such as posters, art prints, vintage artworks, apparel design, instagram and other social media post or stories and much more, with a cool retro mood & aesthetics.

The pack also features 10 high-quality paper textures that you can use as a background for your artworks assemblage or overlay effects to give a retro / vintage look to your design presentations & aesthetic artworks. Finally we also included 12 pre-made PSD artworks to complete this ultimate collage kit.

Create radical collages in seconds with this drag & drop collage pack, compatible with all image editor softwares.


What do you get?
130 Cut-out Images of Body Parts in PNG
104 Cut-out Images of Buildings & Monuments in PNG
101 Cut-out Images of Landscapes
95 Cut-out Images of Objects in PNG
111 Cut-out Images of Animals in PNG
53 Cut-out Images of Plants & Flowers in PNG
119 Cut-out Images of Vehicles in PNG
108 Cut-out Images of Technology Objects in PNG
59 Cut-out Images of Sky & Space in PNG
58 Cut-out Images of Sport in PNG
204 Cut-out Images of Mixed Media in PNG
142 Cut-out Images of Vintage & Modern People in PNG
225 Cut-out Images of Food & Drinks in PNG
All PNGs files 300dpi resolution
Average size of 1920px and 3000px for pages
10 JPG textures 300dpi / 4000x6000 px
12 Pre-made PSD Artworks 300dpi / 3000x3000 px
Total of 13+ GB File Size

Please note: this pack is about 13 GB which is bigger than Creative Market's upload limit, so after the purchase you'll get a readme file with an active Dropbox link and password to easily download the full product.