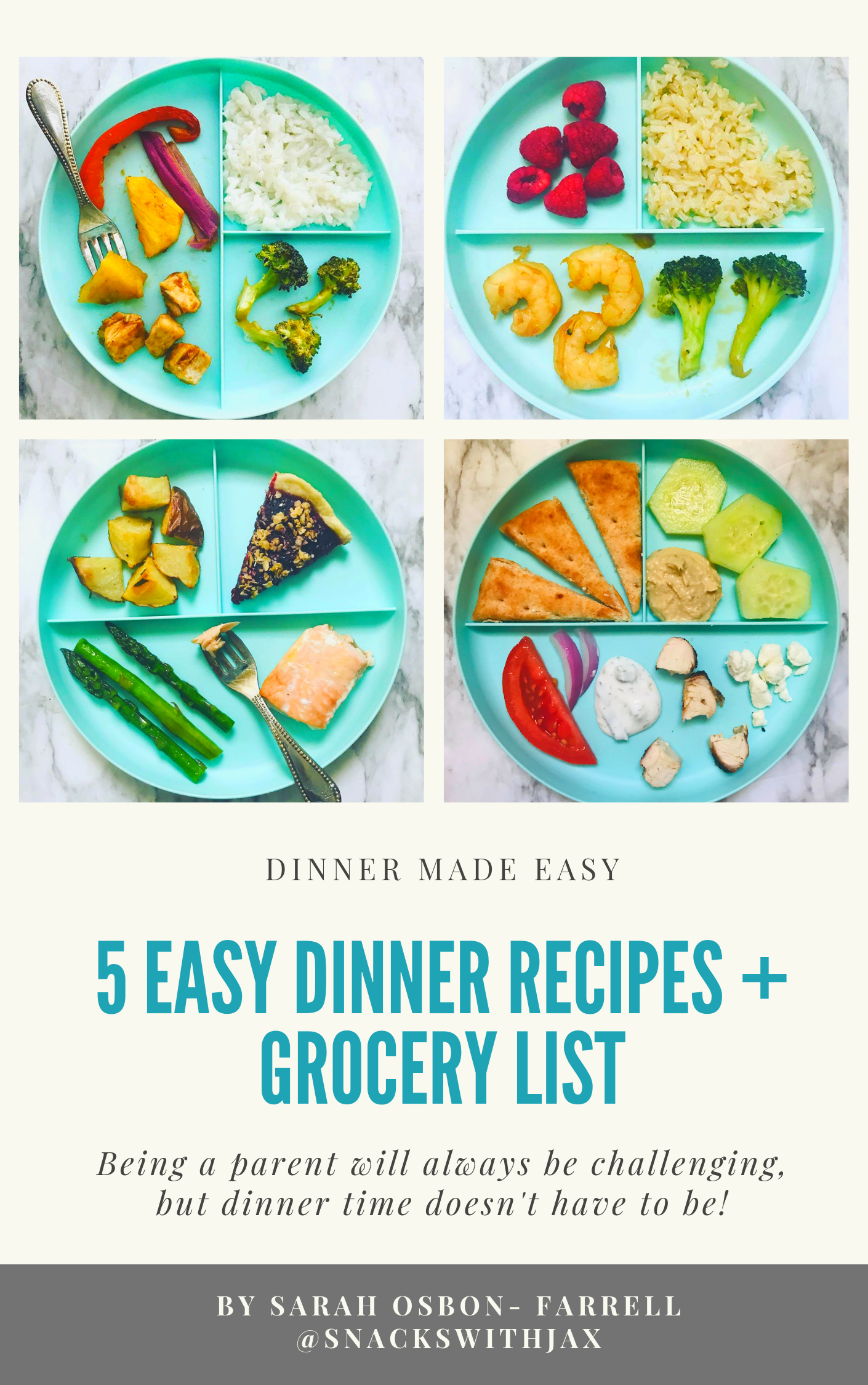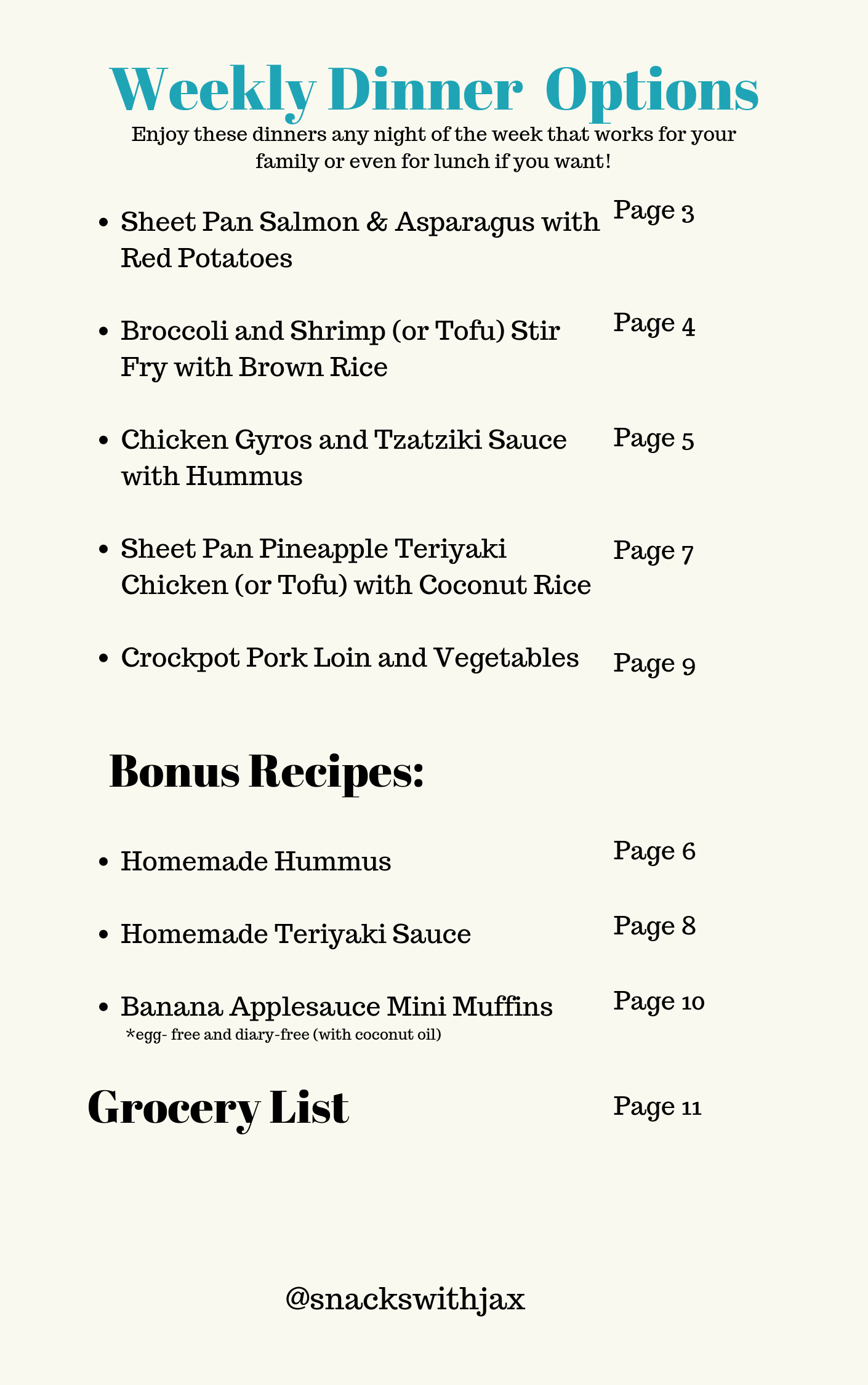 Dinner Made Easy (5 Recipes + Grocery List)
On Sale
$4.99
Being a parent is challenging. You juggle a million things every day and the last thing you want to do at the end of it all is figure out "what is for dinner?". So I wanted to make it easy on you- with 5 easy and healthy dinners that the whole family will love!

Cooking with a toddler running around can also make it difficult which is why every recipe also includes "Toddler Tasks"! These are all safe and age-appropriate ways to include your toddler in dinner prep. Exploring and interacting with the different ingredients can help your child feel more comfortable with those foods when they are on their plate! 

To make things even easier on you, I have also included a full grocery list with everything you would need to make all of these recipes! Make sure to "shop your pantry" first, so that you do not buy something you already have. 

BONUS: Three additional recipes (Teriyaki Sauce, Hummus, and Banana Applesauce Muffins) just because I love extras!