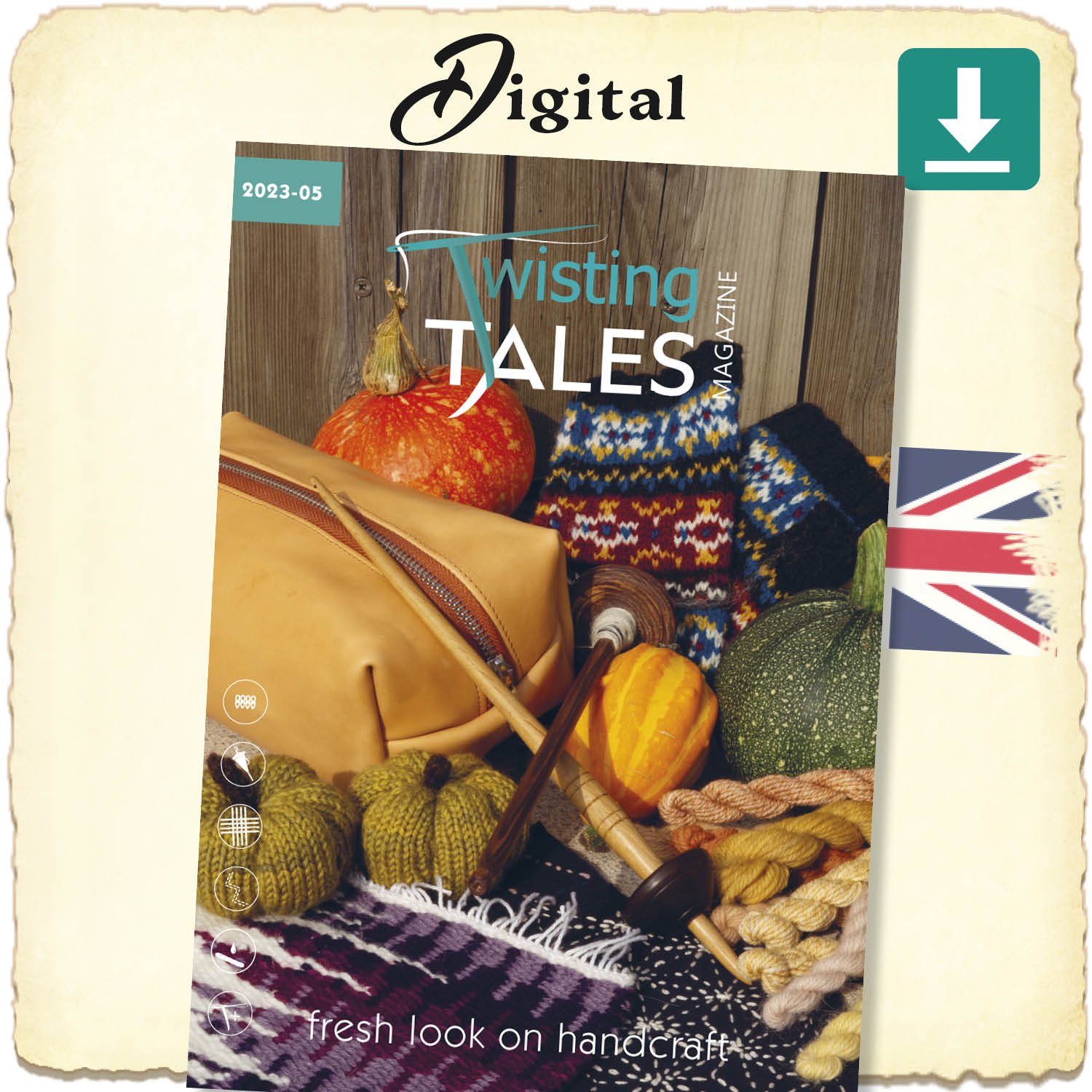 Twisting Tales Magazine no. 05
On Sale
The fifth edition of Twisting Tales Magazine: a magazine about knitting, spinning, weaving, dyeing and sewing! Read more about us and our products on our website: www.twistingtalesmagazine.com
This is a digital copy of the magazine. For a physical copy, please head to our website.
In this edition, you will find over 100 pages of articles, including:
-         Knitting strong socks
-         Spindle spinning: modern versus medieval
-         Weaving tartan
-         Dyeing with colour modifiers
-         Sewing leather
-         Making paper from fabric scraps
You will find a full list of the contents here.