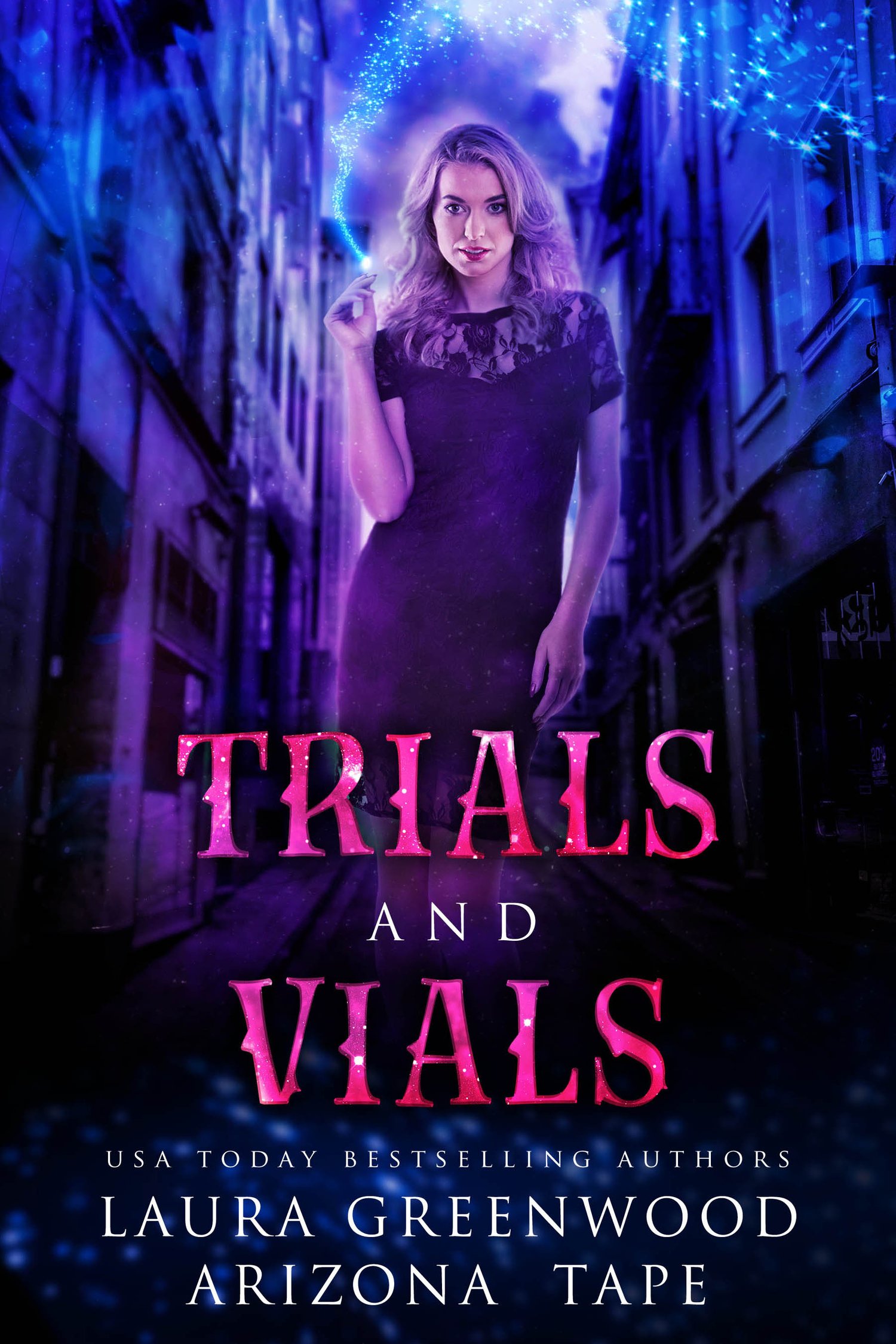 Trials and Vials (Amethyst's Wand Shop Mysteries #9)
On Sale
Pay what you want:
(minimum $4.99)
Once the murderer is caught and the case goes to trial, Amy and Ambrose's work is done...or is it? 
When a run-in at the courthouse results in Amy getting involved in a supposedly closed case, she finds herself unravelling a chain of events that could send the wrong person to prison for murder. 
But while it seems cut and dry at first, there are other things at play and Ambrose's past comes back to haunt him. 
Can they figure out who the real murderer is?
-
Trials and Vials is book nine of Amethyst's Wand Shop Mysteries, an urban fantasy murder mystery series featuring a quirky witch, a serious detective, a slow burn m/f romantic subplot and a standalone crime.
If you love quirky main characters, the murder of the week format, light-hearted back-and-forth, magic, and murder mystery, start the Amethyst's Wand Shop Mysteries series today!