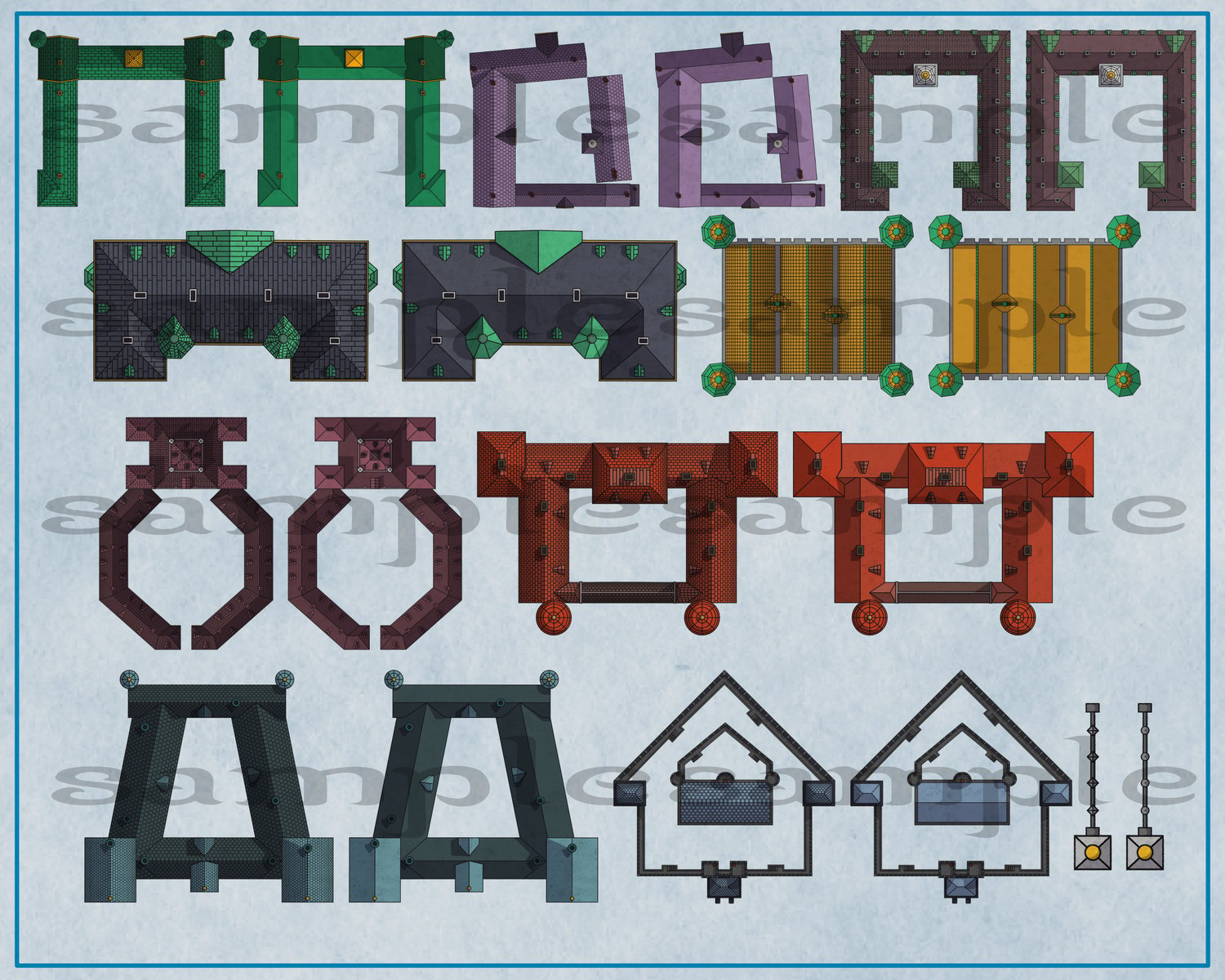 Castles (DD)
Now you have a place for all your 1%s, whom, of course, can't live in something as simple as a 2-level house.


- Pack with 9 different castles, as png files.

- Comes in a colored version, with and without roofs.
You'll find a dungeondraft file ready for use and a folder with the images and json files, in this zips bundle.



This bundle is licensed under the CAL-BY-NC-NS license.

If you want to use it for a commercial use, it requires a license(3,49€). Please contact me on silvercrowsmap@gmail.com and we can get you set-up.