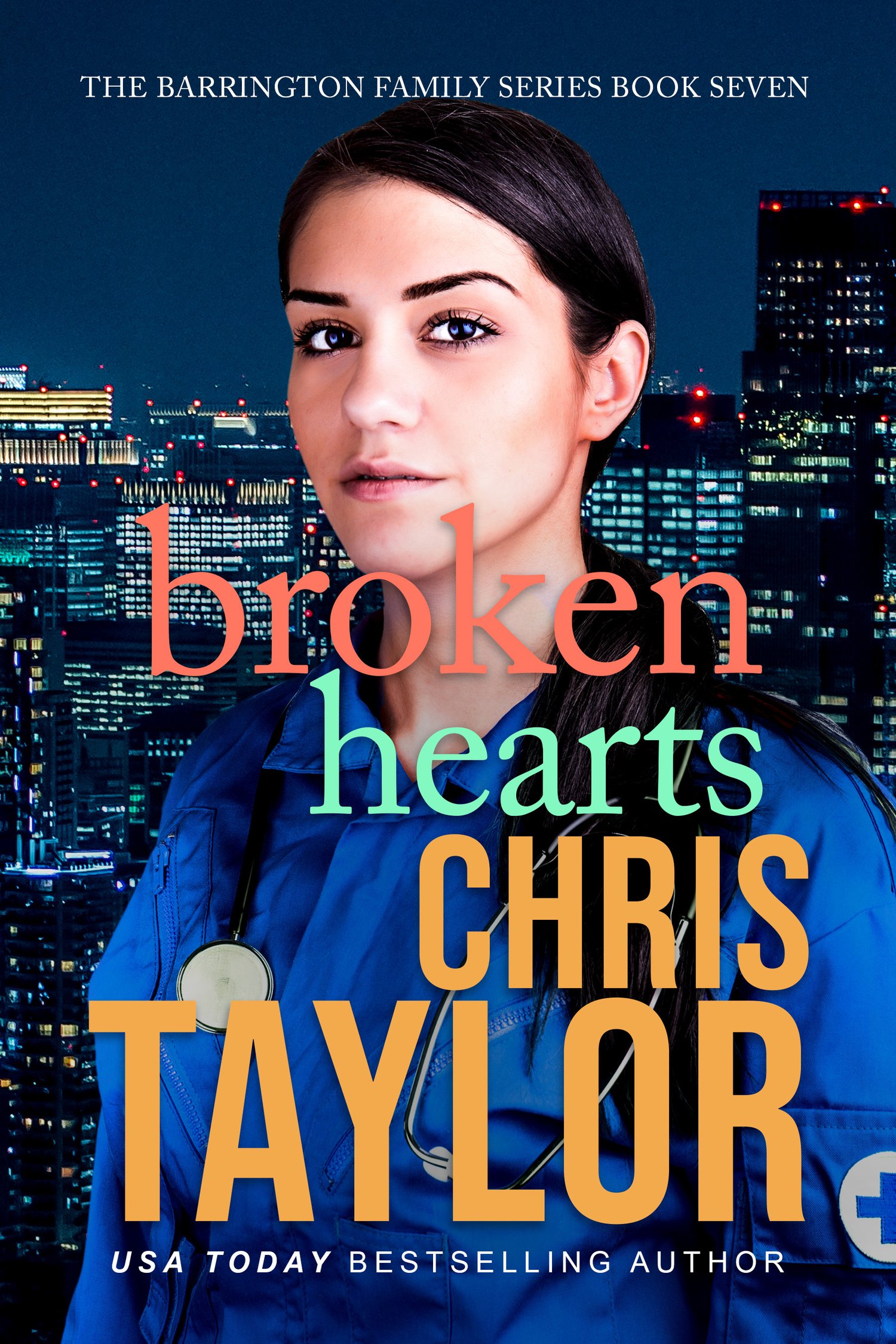 Broken Hearts - Book Seven Barrington Family Series
On Sale
There's nothing quite so challenging as learning to fall in love...

Intensive care paramedic, Molly Barrington, is a fearless angel of mercy when it comes to her job.  Faced with serious and urgent medical situations on a daily basis, she never shies away from doing whatever it takes to save lives. But when it comes to her love life, her courage consistently fails her.

When ex-con Shane Lucas is badly injured in a motor vehicle accident, Molly attends the scene. Through the hours they are forced together while they wait for police rescue teams to arrive, Shane and Molly form a connection. Both of them feel it, but neither are prepared to acknowledge it.

Shane's criminal past has him believing no decent, self-respecting woman will want to have anything to do with him. For Molly, a crippling fear of love and commitment has her scared of being nothing more than friends, despite the fact Shane makes her heart beat faster and she can't get him off her mind.

Will Molly set aside her fear of commitment and take a leap of faith? What happens when she discovers Shane's an ex-con? Will they find lasting love, or walk away with nothing more than broken hearts?

USA Today bestselling author Chris Taylor doesn't disappoint with this latest addition to the hugely popular Barrington Family Series. Start reading today!