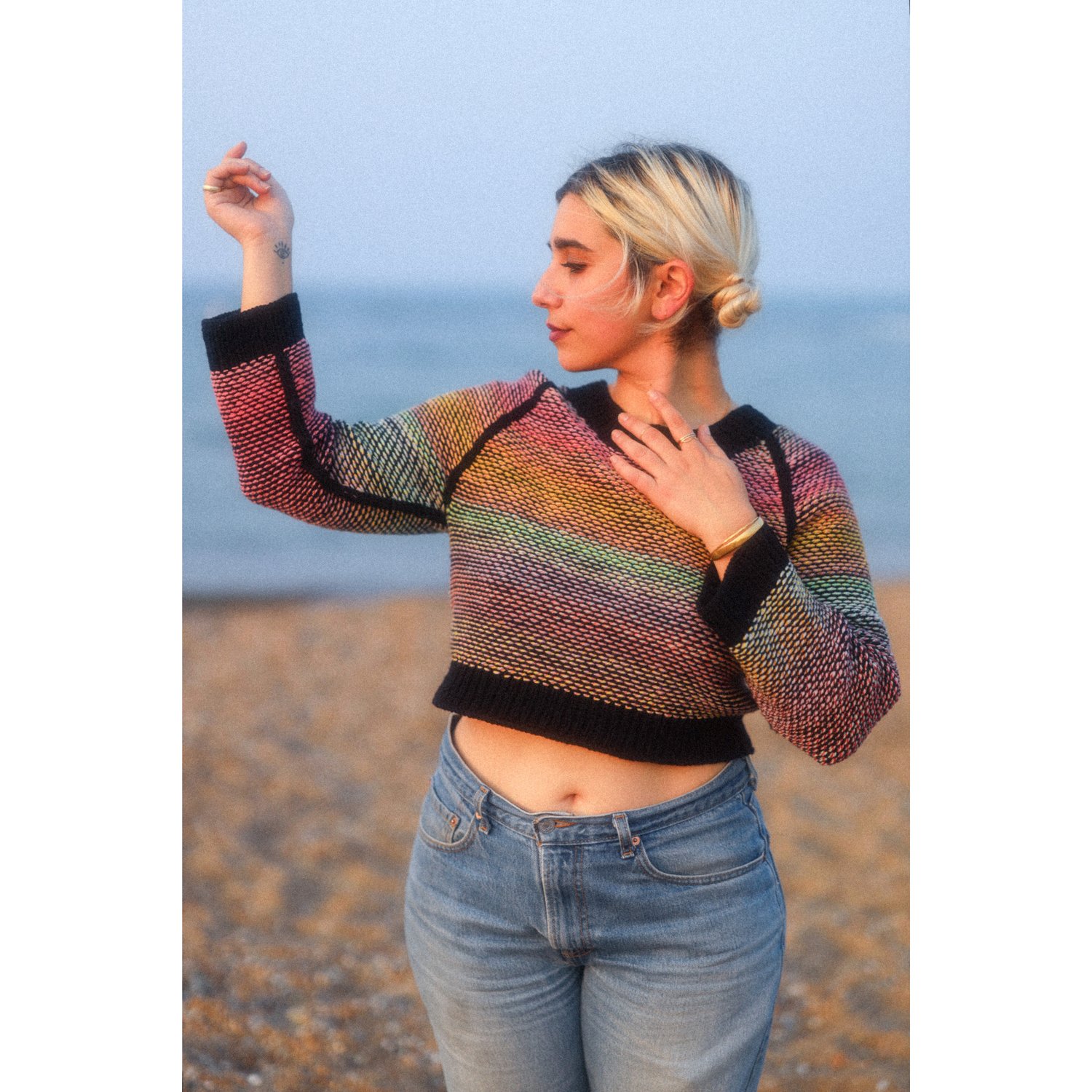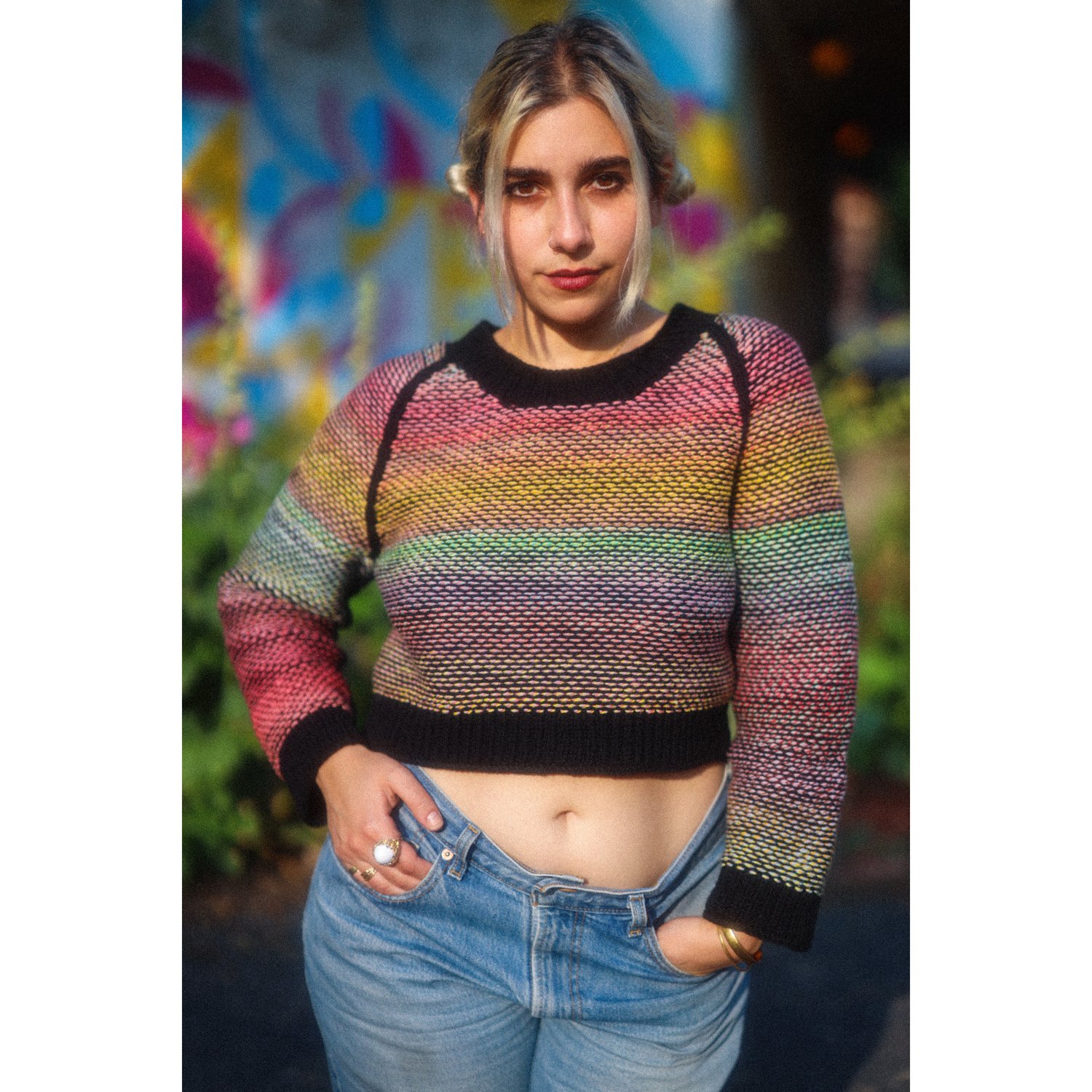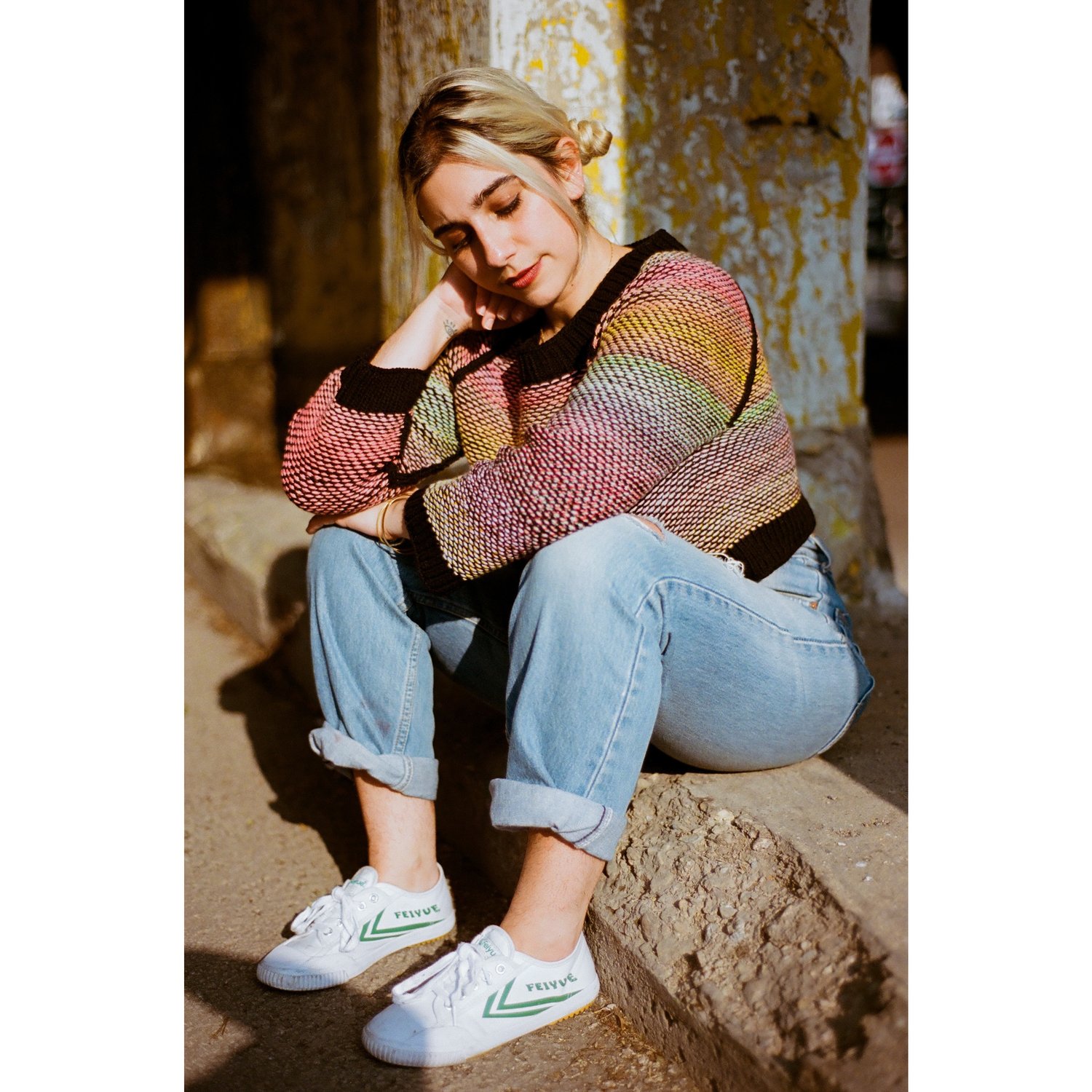 Warp and Weft Raglan
On Sale
Preview
A woven raglan! How in tarnation? This basic colorwork sweater mixes dissimilar & one-off skeins of color-changing handspun against a solid backdrop  for a not-so-basic result. Watching the faux plain-weave fabric form while the spun colors change makes for a such a fun knit that showcases the beauty of multicolor yarns in a very magic way!
Choose What You Pay
Sign up for my newsletter for subscriber exclusive treats including open testing calls for new designs, kals, promotions, & more.
If you aren't able to purchase my patterns at full price, my Choose What You Pay pricing model is also available exclusively to subscribers. Immediately upon sign-up, you will receive a welcome email and access to 25% & 50% discount codes to assist with financial accessibility.
Details
Use the preview function for a free downloadable PDF that includes all sizing, gauge, needle, yarn, and yardage information for the design.
Check out the #WarpAndWeftRaglan on Instagram for inspiration!
Ravelry
If you purchase the pattern here, you will not have access to it in your Ravelry library. Click here to purchase the pattern on Ravelry.
Terms of Purchase / Languages Available
Please note that you are purchasing a downloadable PDF of a knitting pattern, not a physical garment.
With purchase, you will receive PDFs in the following languages: English