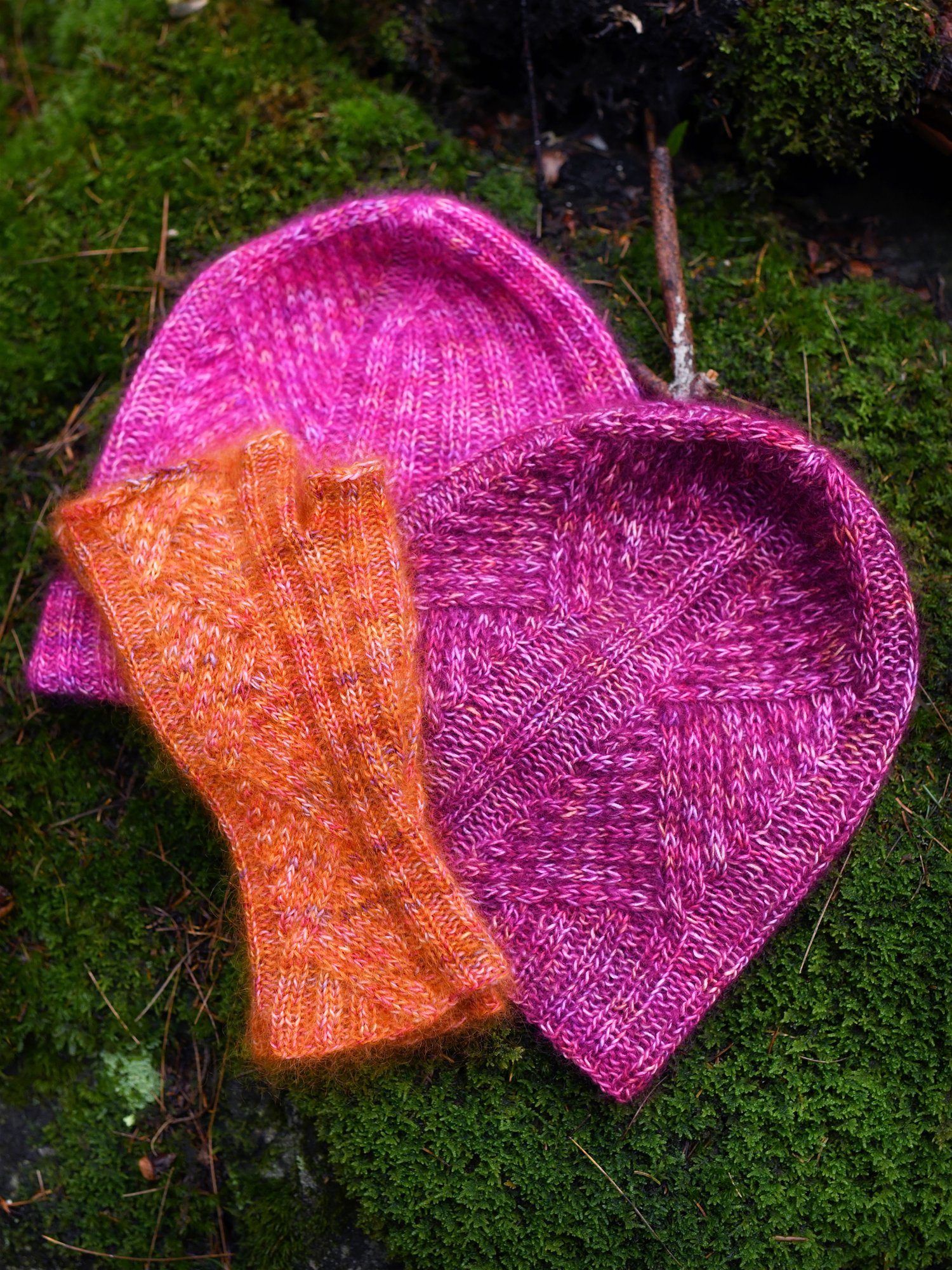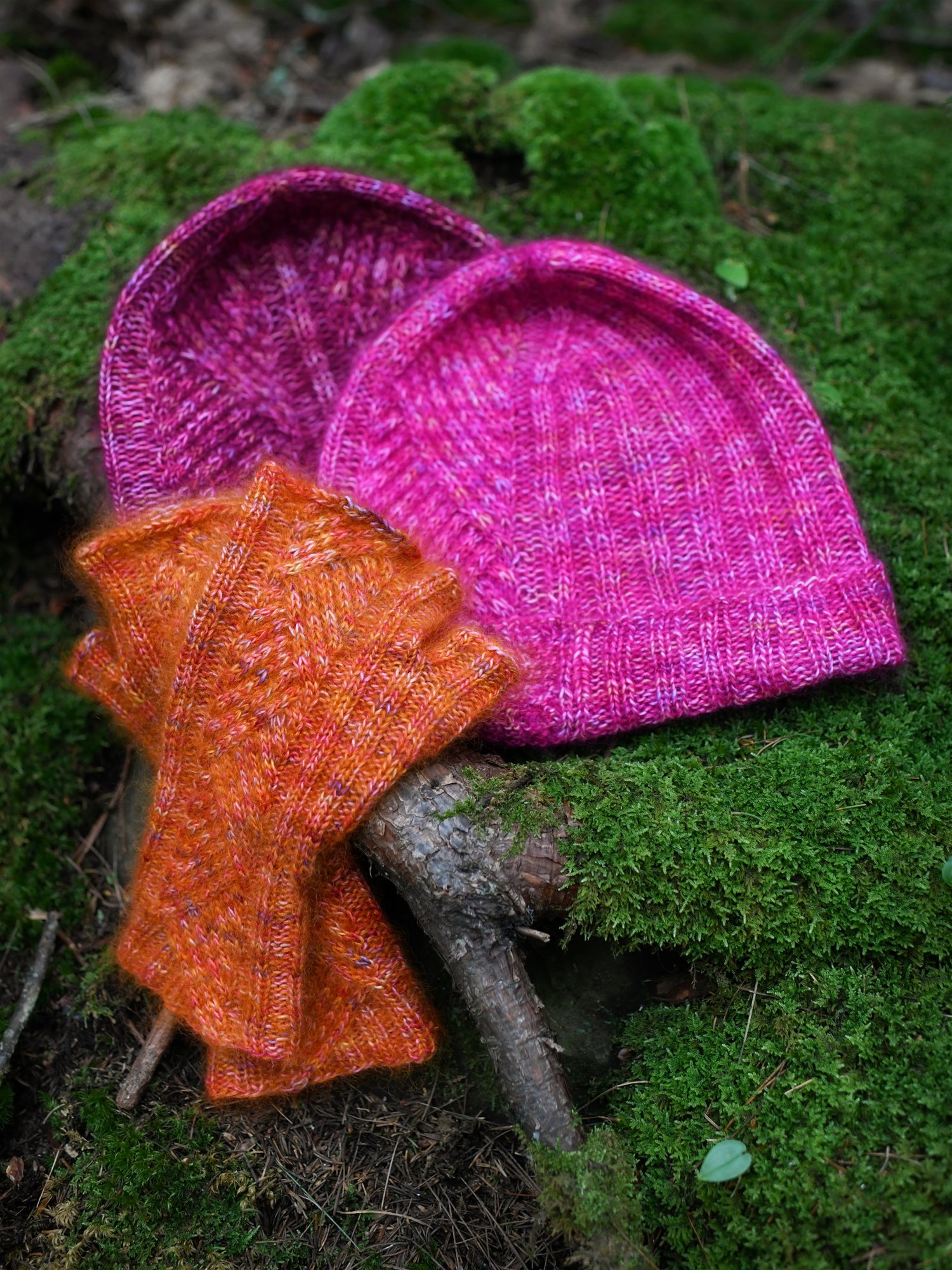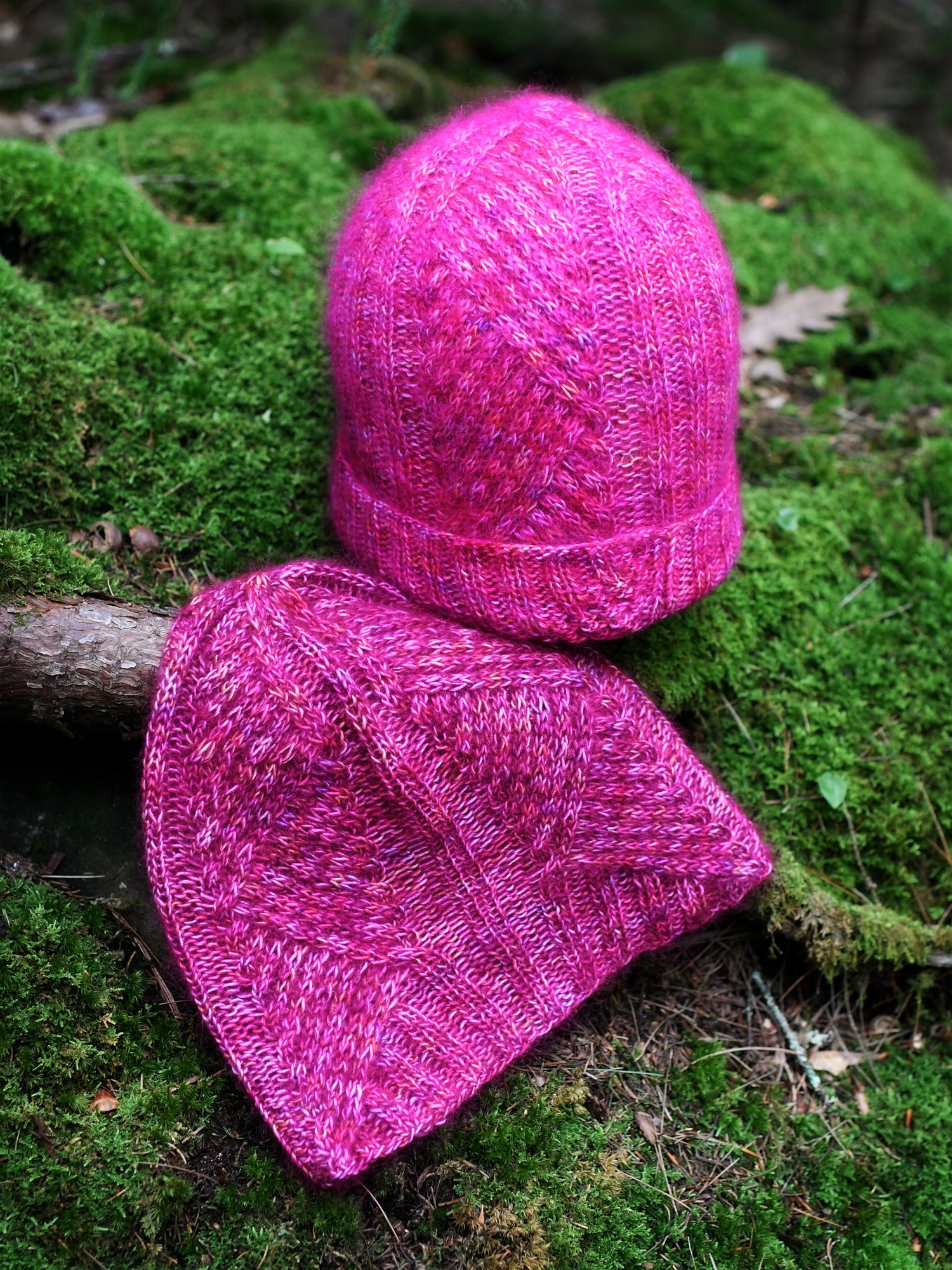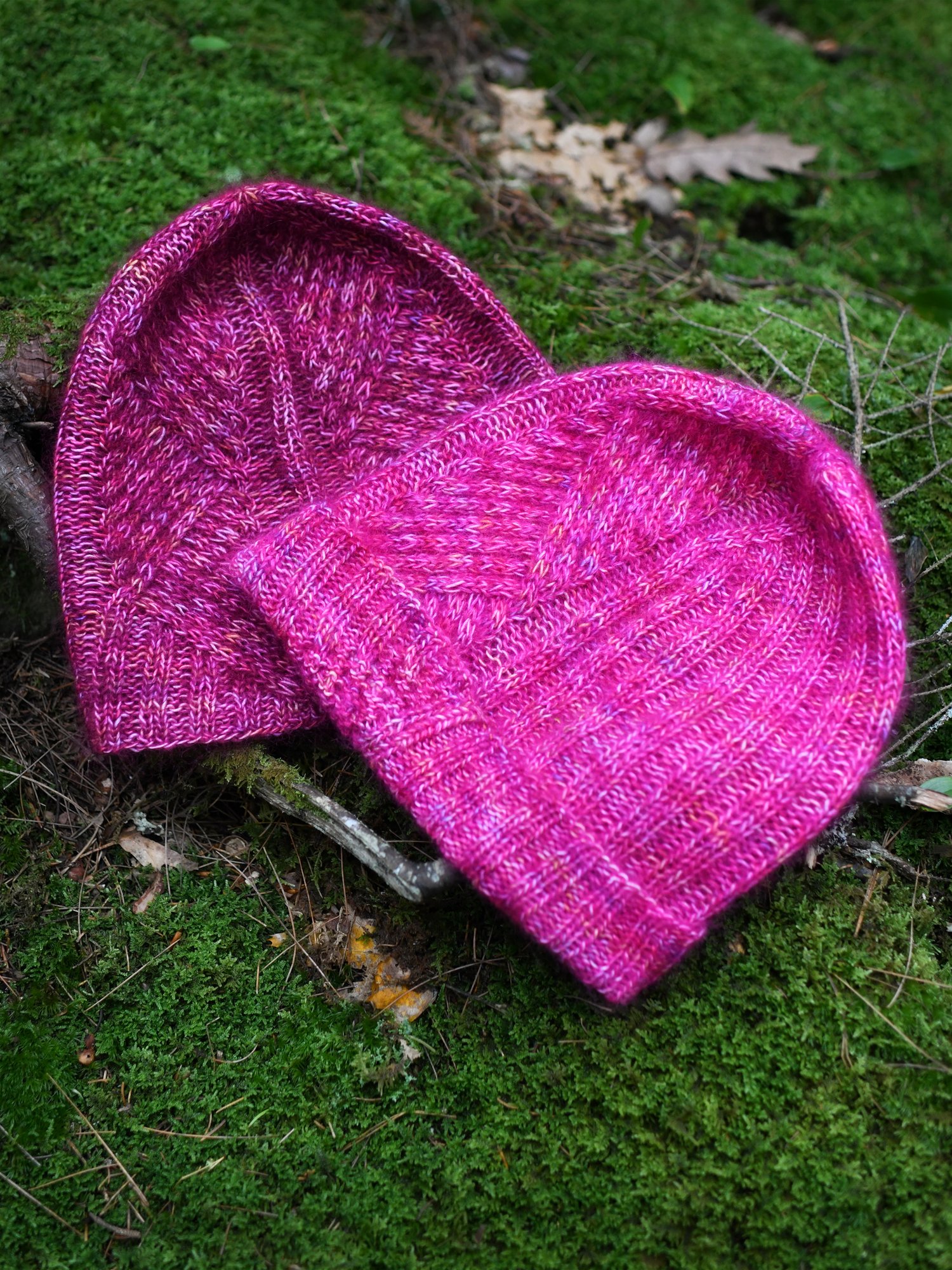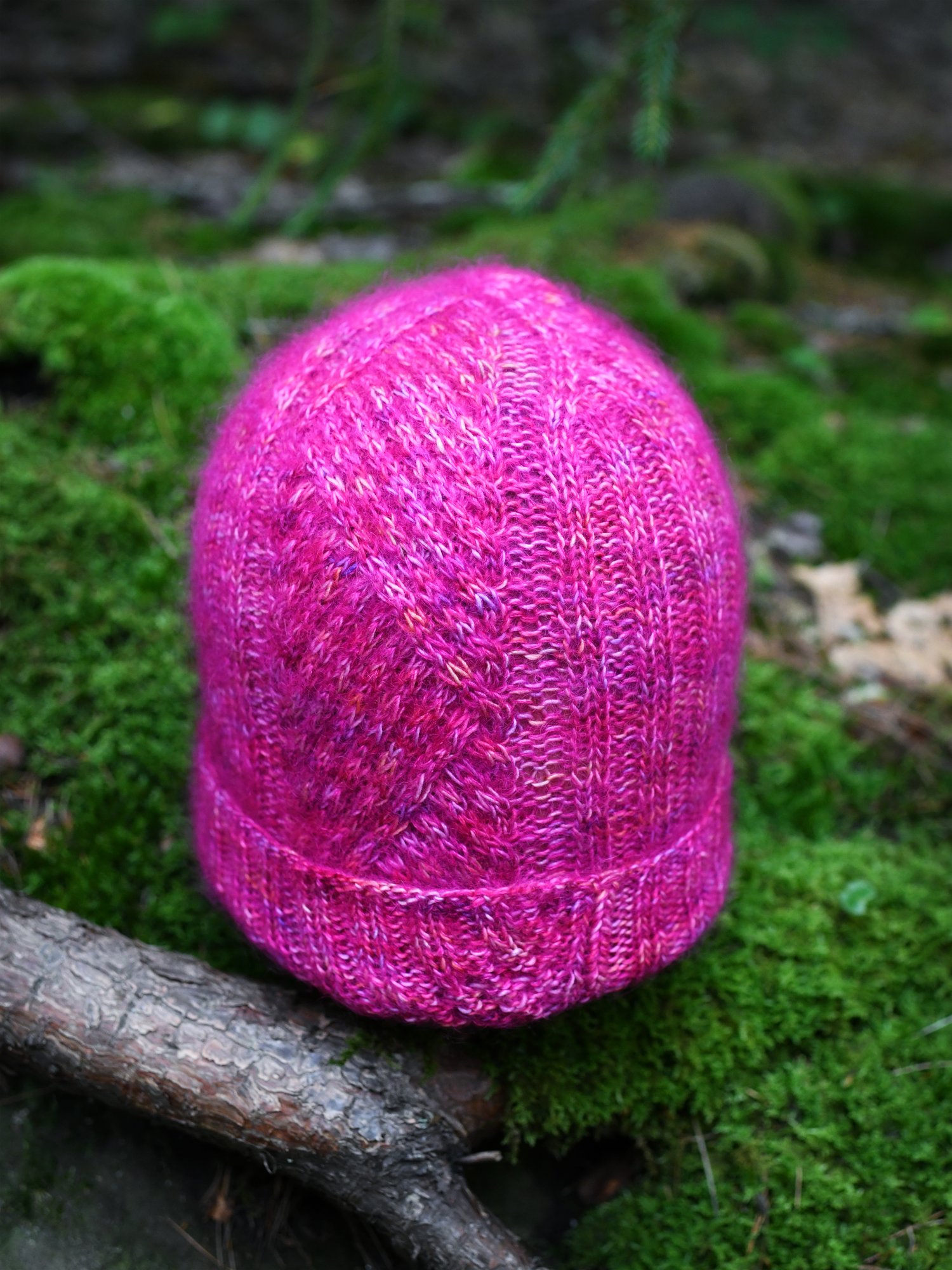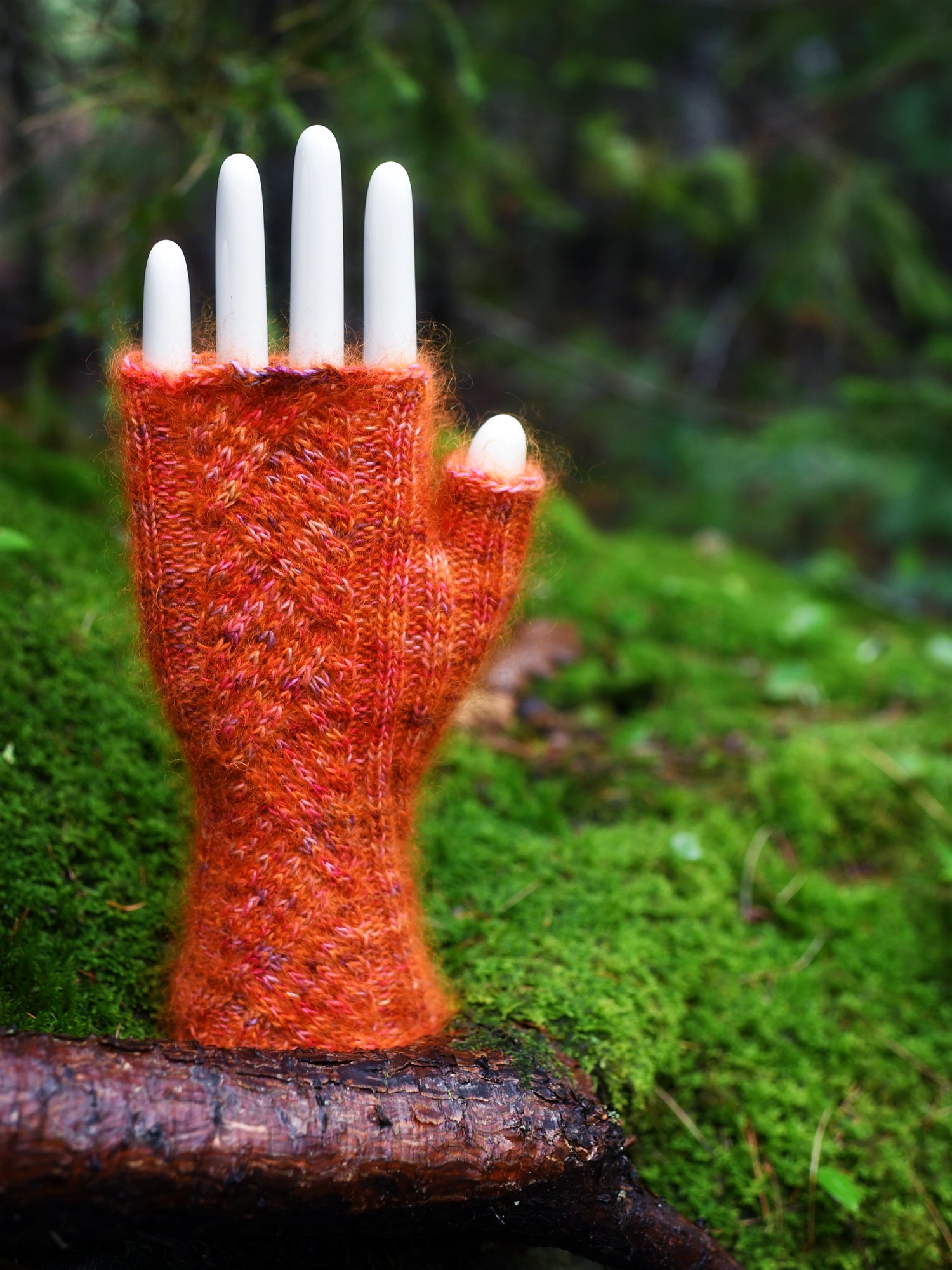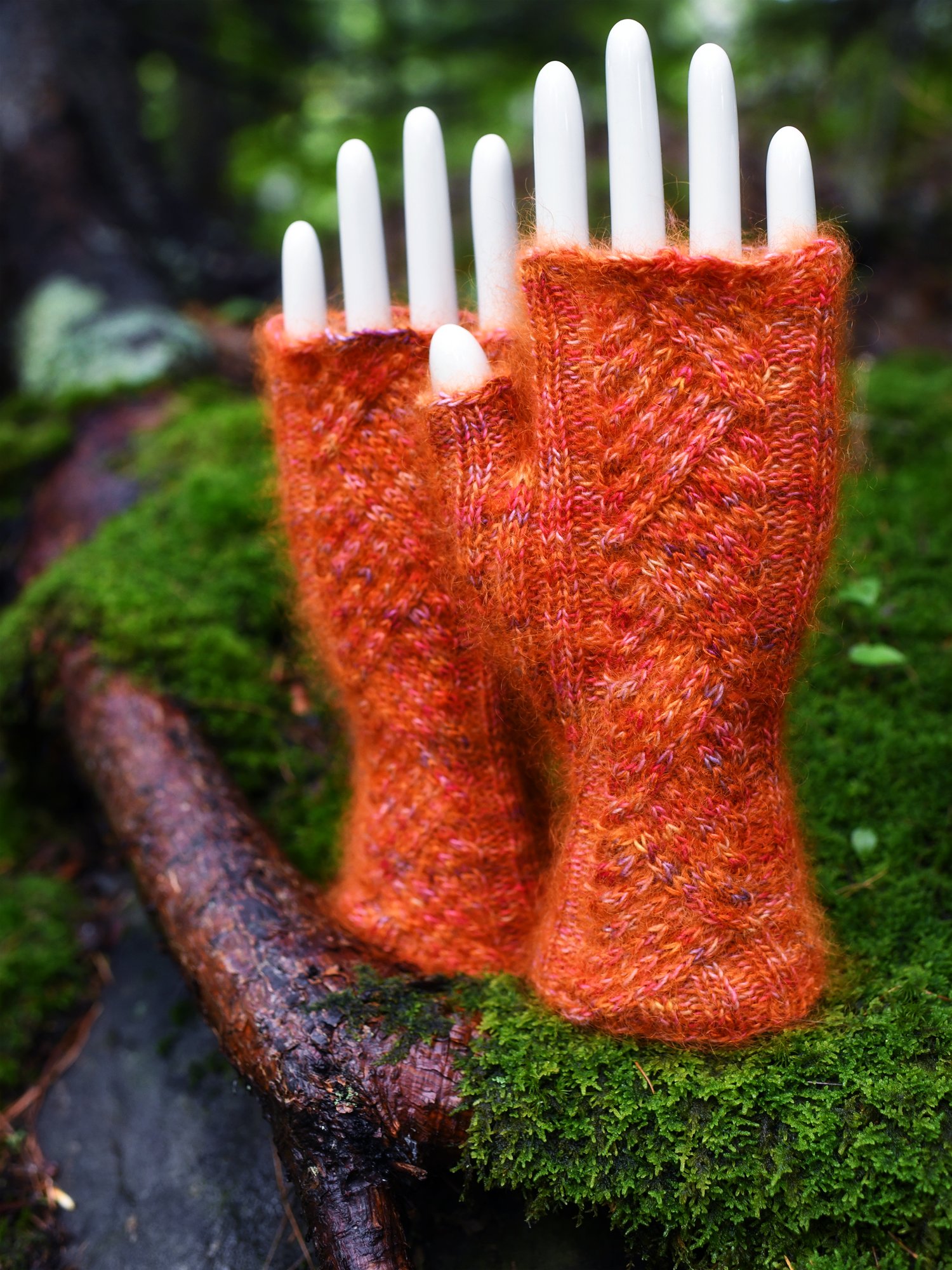 Tacit & Implicit
On Sale
---
These shouldn't be this enchanting. They really shouldn't. That bit of fancy business there is just cables (easy cables at that, borderline boring cables). No really, I promise. It's made from simple little two by two cables, lined up right next to each other and then stacked up one atop the other.
There's absolutely no reason for it to be this charming. And yet...
I can't explain it. Maybe it's something to do with how orderly and tidy and logical they are? Or maybe it's because they are cables but somehow don't actually look like cables? Or maybe it's just me and I am alone in finding them unspeakably endearing?
But somehow I don't think so. I suspect you probably find them every bit as delightful as I do. Though I was so enamored of this whole project that I had to knit two different hats, which might be a tad bit excessive. It's totally cool if you just want to make one!
---
General information
This 38-page pattern includes patterns for both Tacit (the mitts) and Implicit (the hats, both versions). (The patterns are only available together as a set, they are not available individually.)
Skills & scope
This is an absolutely perfect example of how really simple building blocks (two by two ribbing, really basic cable crosses) can combine to make something magic. There's no fancy business here, just sit back, stack your cables up just so, and it'll all come together in no time!
The pattern uses charts, so you will need to know how to follow a knitting chart.
Yarn, gauge & sizing
The mitts comes in four sizes (from a 44 stitch cast on to a 56 stitch cast on) and are are written for five gauges (from five and a half to seven and a half stitches per inch in half stitch increments). The hats come in four sizes (from a 96 stitch cast on to a 144 stitch cast on) and are are written for five gauges (from four to six and a half stitches per inch in half stitch increments). That means you can use just about any weight of yarn from fingering up through worsted, and there will be a size to fit pretty much anyone's wrist or head. Basically anything that will give you a fabric with a drape you like somewhere in that range of gauges will work.
The mitts in the pictures took about 250 yards of dk-weight yarn, the hats between 200 and 225 (it's a single ply yarn held alongside a fuzzy yarn to make it extra warm and fuzzy, and together they come out to about a dk weight). If you're working with thinner yarn, 300 yards for either project is a safer bet.
Tools & supplies
You'll need needles that let you work in the round (circulars or DPNs) in whatever size lets you get a solid fabric with your chosen yarn plus the general knitting tools you need for most projects (scissors to cut your yarn, a darning needle to weave in ends, a cable needle if you like to use those for cables, the occasional stitch marker to keep track of a thumb or bit of scrap yarn to hold stitches).
---
Note
The mitts (Tacit) were initially available as a stand alone pattern. Now that the hats (Implicit) are out, the mitts are no longer available as an individual pattern. But I wanted to make sure anyone who has the mitts and wants the hats doesn't have to buy the mitts a second time, so I set up a code that will let folks who already bought Tacit deduct the full price of the mitt pattern from the price of the set.
To find the code, make sure you've got the most recent version of the Tacit pattern (an update went out on August 28, 2023), then look for the last paragraph of the Pattern Notes section on page two. You'll find the code there! It should work right now and will be active as long as the patterns are listed on payhip.
---