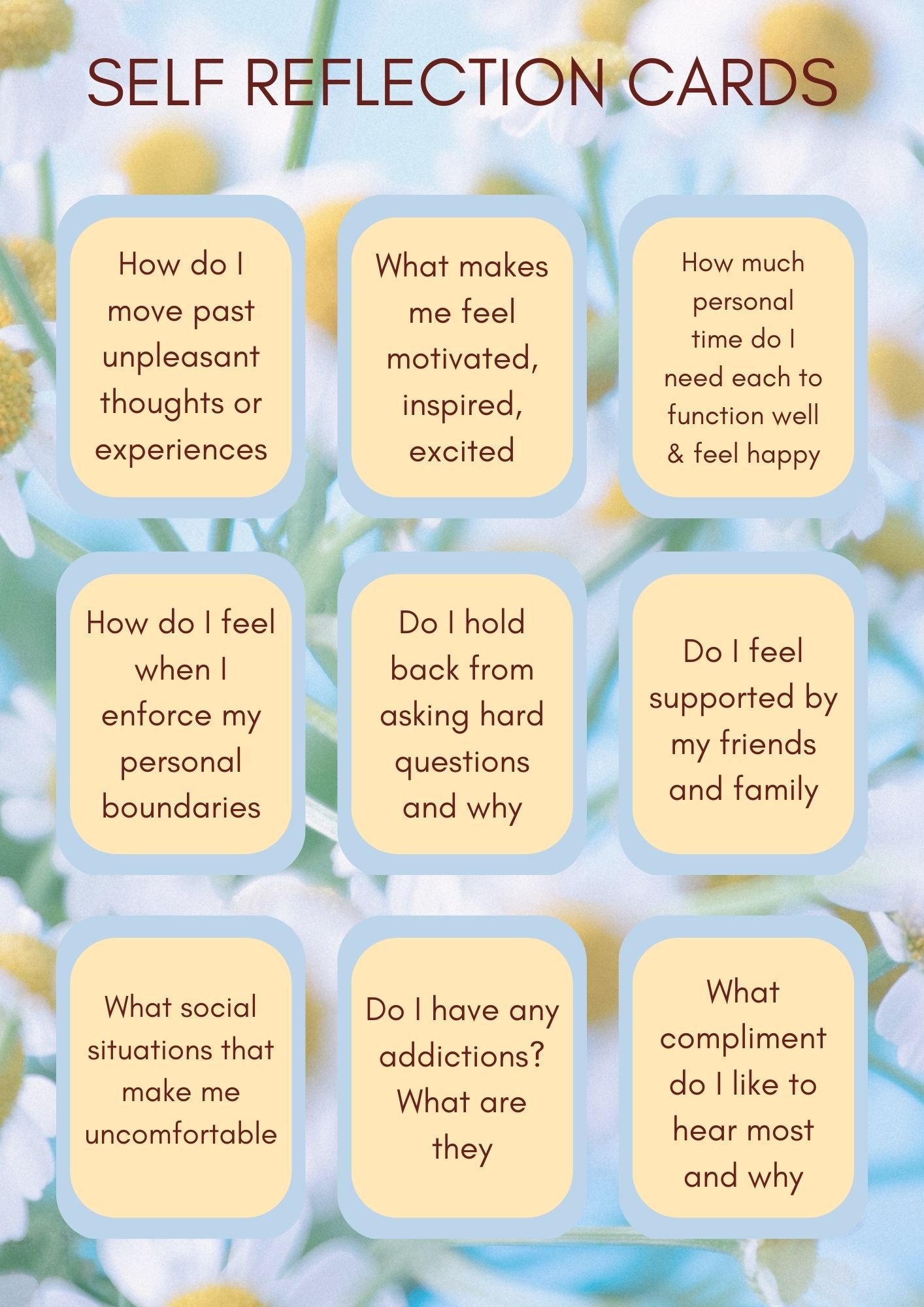 90+ Self Reflection/ Journal Entry Questions Card
Looking for ideas for your daily journal entries, these questions will guide you. There are 90+ cards for self reflection/ self awareness/ get to know yourself better.
You'll find 90+ cards in PDF download after purchase then print and may be attach to your journal entries.
Say hello to self awareness Journey
PS; some questions are too deep, will have you do some soul searching😀😀
We don't accept Returns