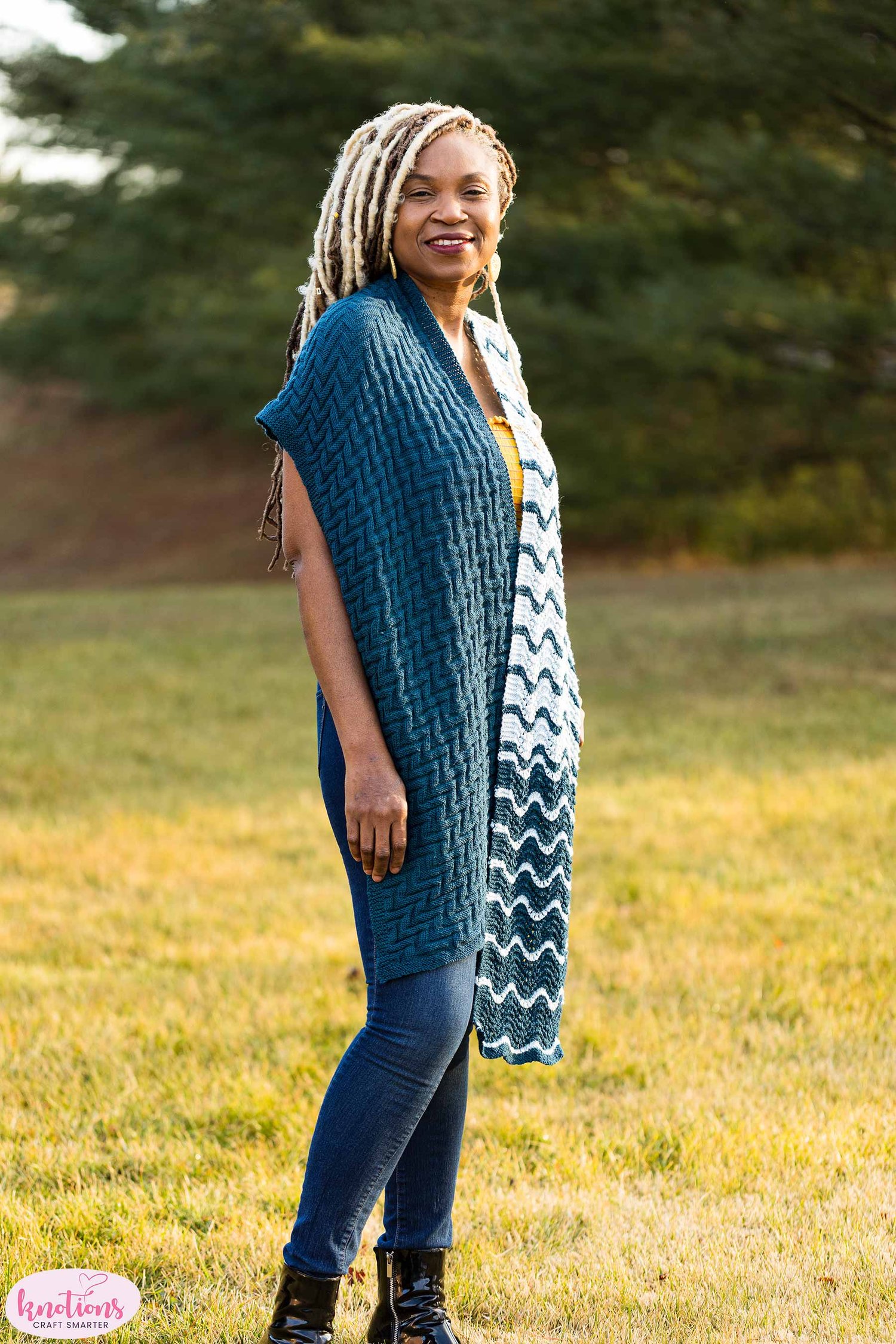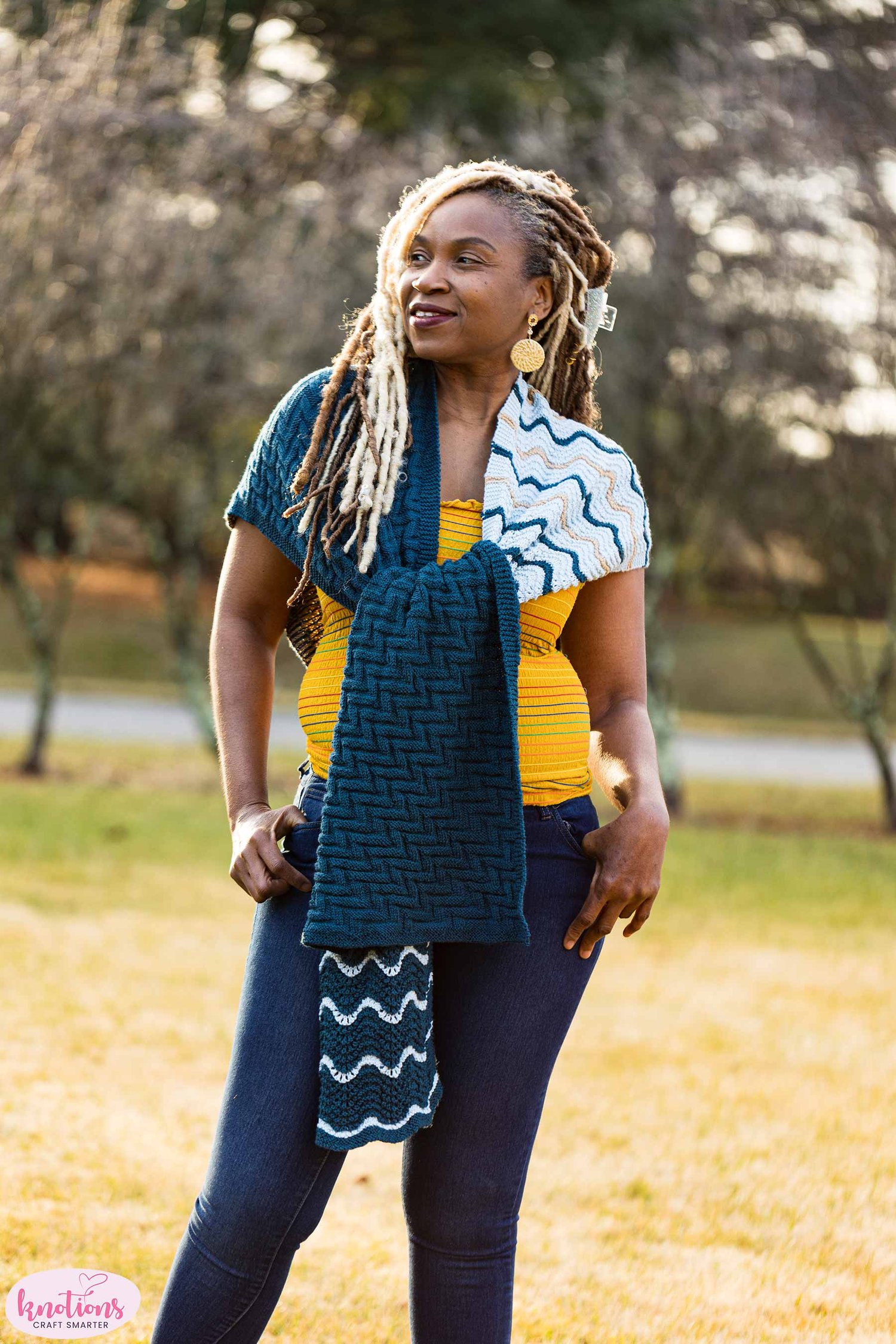 Moods of the Sea Shawl Knitting Pattern
designed by 2WorldsTog
It's always ourselves we find in the sea.
Stormy or calm sea, waves stroking the beach...we wanted to capture it with our shawl design.
How It's Made
Though the construction appears to be uncommon, it is clean and easy to knit. The shawl is made of 3 sections: Two rectangular scarves surround a center square, each of them representing a facet of the sea.