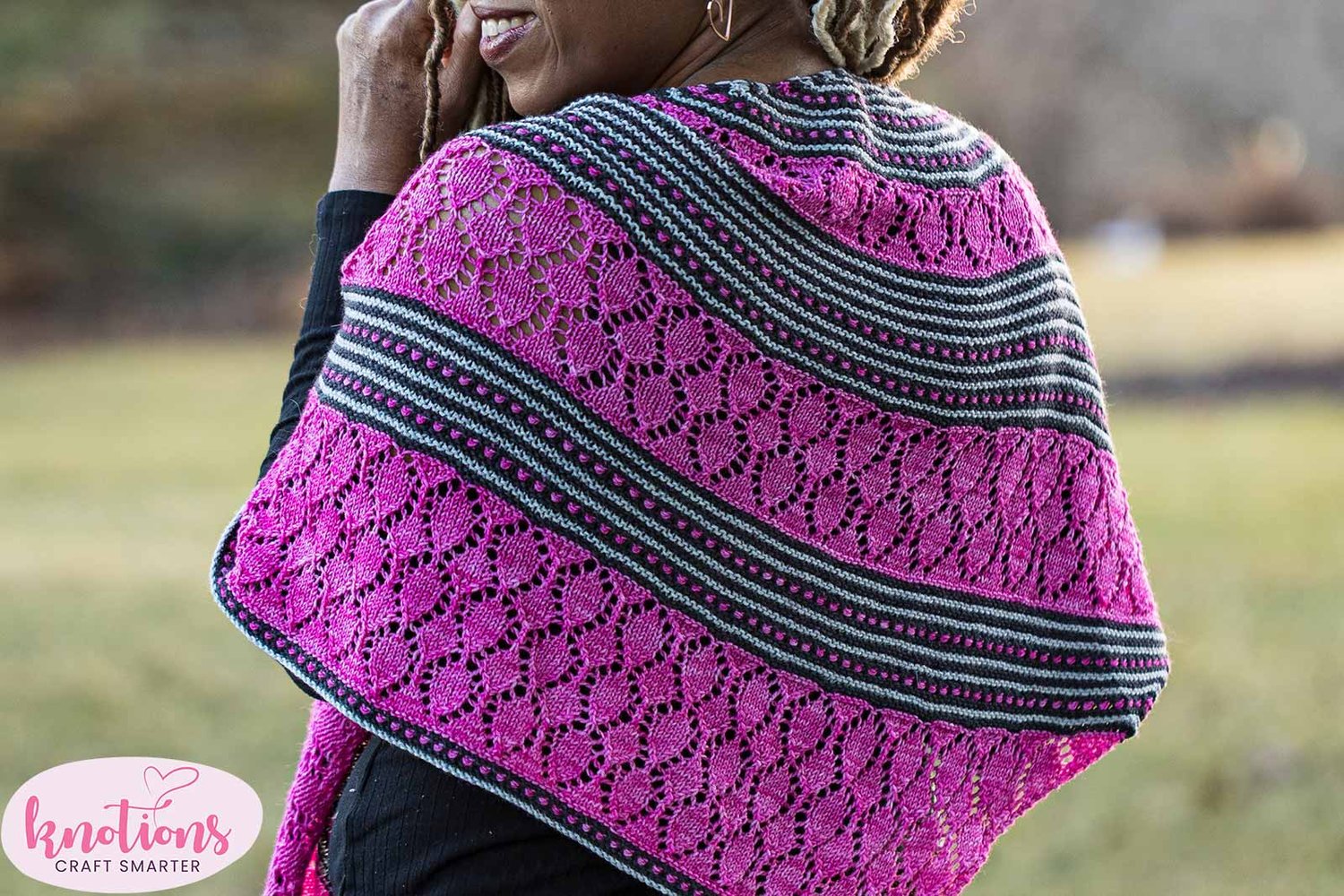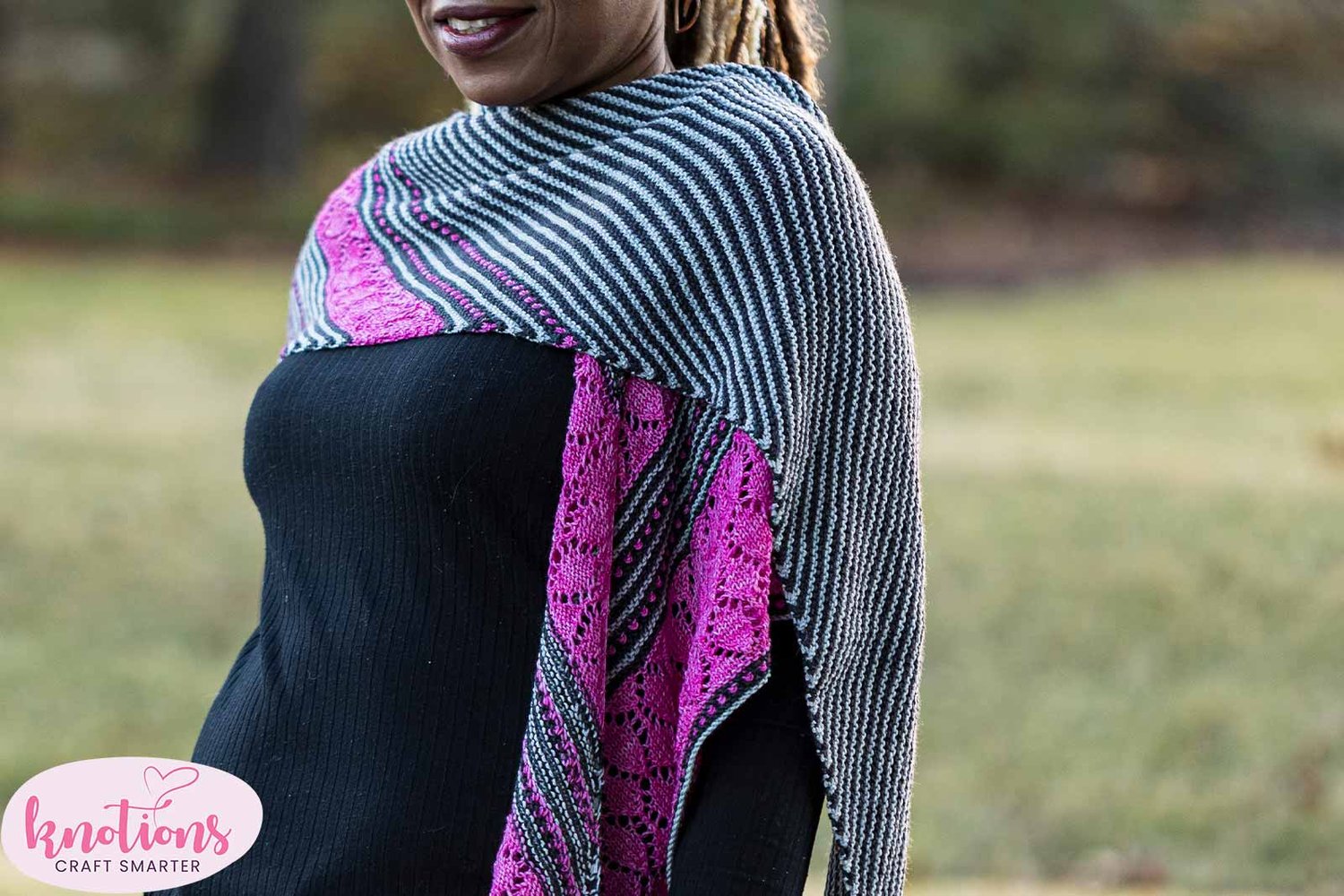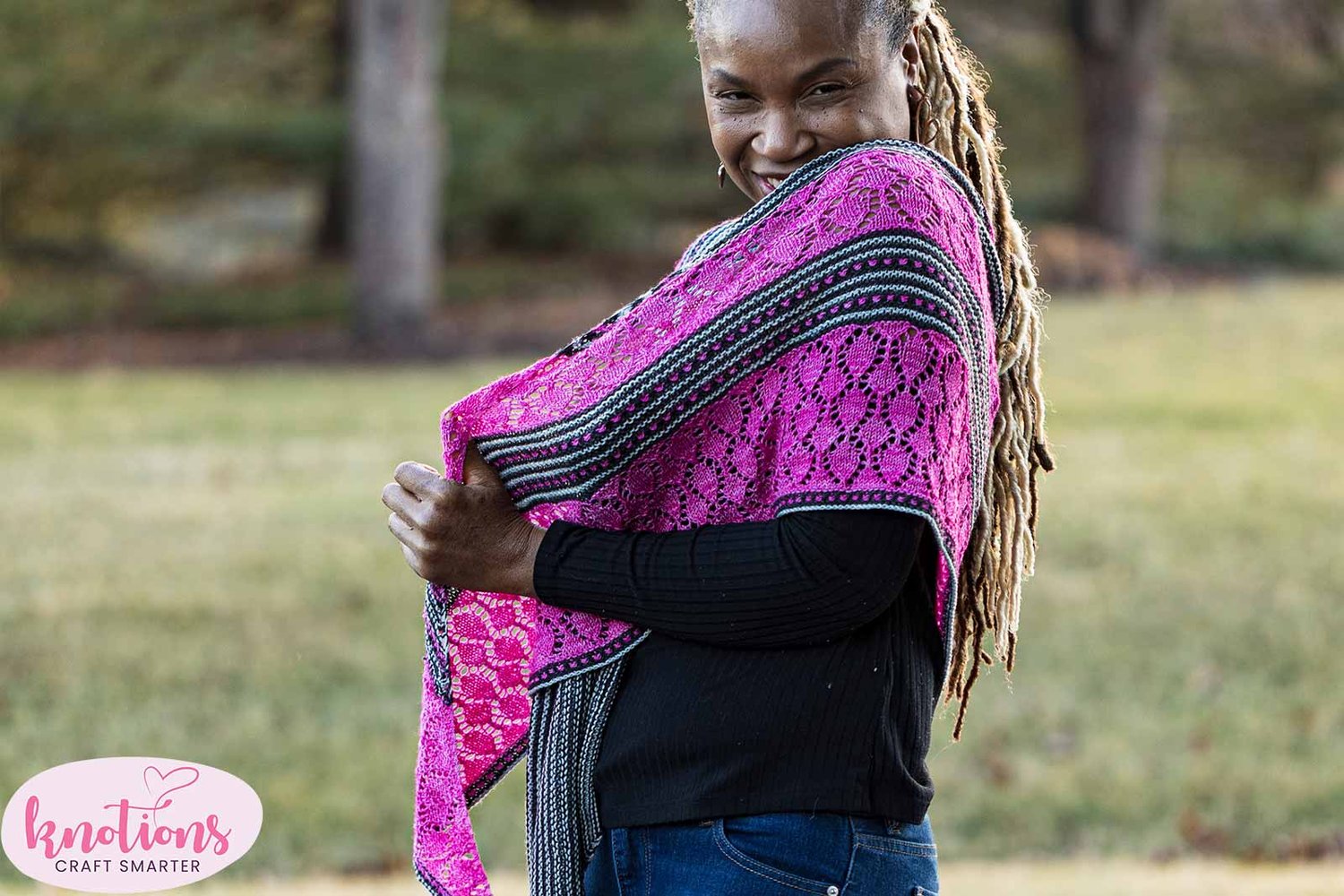 Memories Down Candy Lane Shawl Knitting Pattern
$5.95
designed by Lori Wagner
Memories Down Candy Lane began when I fell in love with this bright pink skein of sock yarn that instantly reminded me of Pop Rocks candy.
I grew up in the small town of Boulder City, Nevada. During summer break, my mom would give my sister and me a dollar each, and we used to walk over a mile to buy candy at the 7-11 Store. I remember buying Pop Rocks, tearing open the package and dumping it all in my mouth. I would feel the bubble and pop of the candy and think that was so cool! It started me reminiscing about my parents taking my siblings and me to "Old Las Vegas" which was a fun place just right on the outskirts of Boulder City. It was designed to look like a little western town. They had a candy store that sold Striped Candy Sticks in every flavor thinkable for ten cents. We would be allowed to choose a few of our favorite flavors, and still to this day, when I see those Striped Candy Sticks, I think of the fun we had at "Old Las Vegas" that has since been torn down. Memories Down Candy Lane is a tribute my childhood adventures.
How It's Made
Memories Down Candy Lane is a biased, asymmetrical triangle. On the right side rows, two stitches are increased at the beginning of each row, and one stitch is decreased at the end of the row to create the biased shape. The shawl begins with garter striped rows, reminding me of the Candy Stripe Sticks. Three sections, which introduce the third color, of bobbles and slipped stitches followed by lace sections and more garter stripes set you out on an adventure of Pop Rocks and Hard Candy that I remember so well as a child. The shawl is finished with a final row of bobbles and garter stripes for a fun finale!