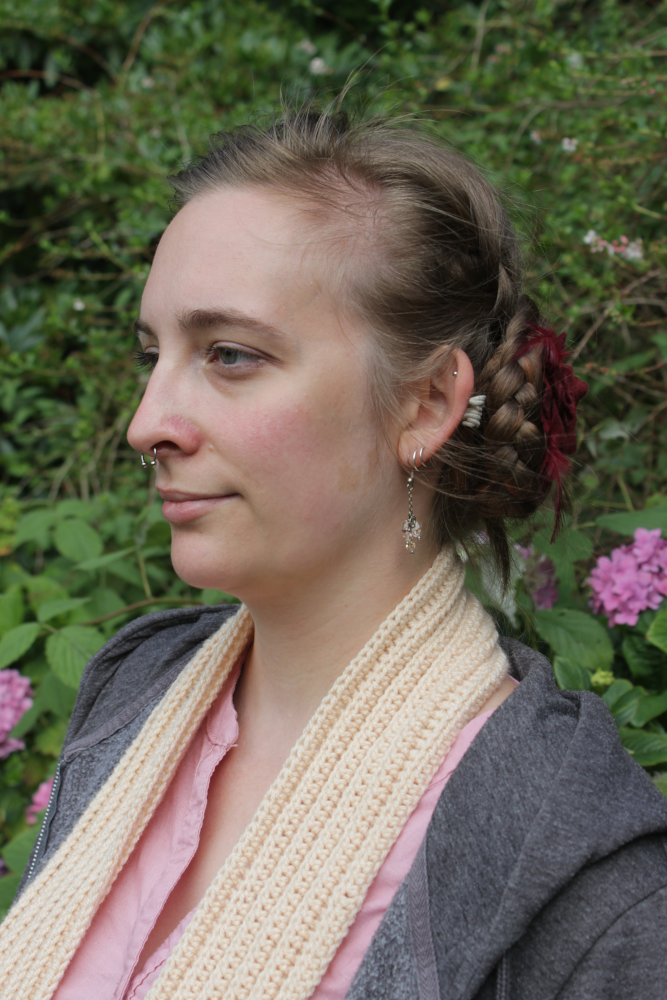 Beginners Easy Customisable Crochet Scarf Pattern
On Sale
£3.00
Elliementalist Beginners Easy Customisable Crochet Scarf PDF Pattern

PLEASE NOTE THIS IS FOR THE PATTERN FOR THE SCARF NOT FOR THE PHYSICAL ITEM

This scarf is part of a beginner crochet set that I have designed. They are designed to be your first crochet projects after you start getting lessons or have done a tutorial or two from Youtube. Although I have included lots of descriptions and some videos this is still intended to be used after you first learn the basic stitches. When I first began to learn to crochet I was often told to practice so I made many squares and rectangles which I ultimately threw away. Now 23 years later I am really sorry that I threw them away. So these patterns will help you turn your practice rectangles into something functional that you can look forward to wearing at the end!

This pattern was designed specifically for double knitting yarn and you will need a 4mm crochet hook.
This pattern contains lots of videos and instructions so it is a beginner-friendly project.
I use American Crochet Terms but in the stitch section, I do say what these translate to in UK terms.

If you have any questions regarding the pattern please feel free to message me.

Please do not sell or redistribute this pattern or my photos. You can sell objects made with this pattern if you are selling less than ten a month. If you are going to be selling more than this please contact me about a commercial licence. Credit for the pattern on the page you sell the items would also be greatly appreciated.   
I am on WordPress and on Instagram as @elliementalist