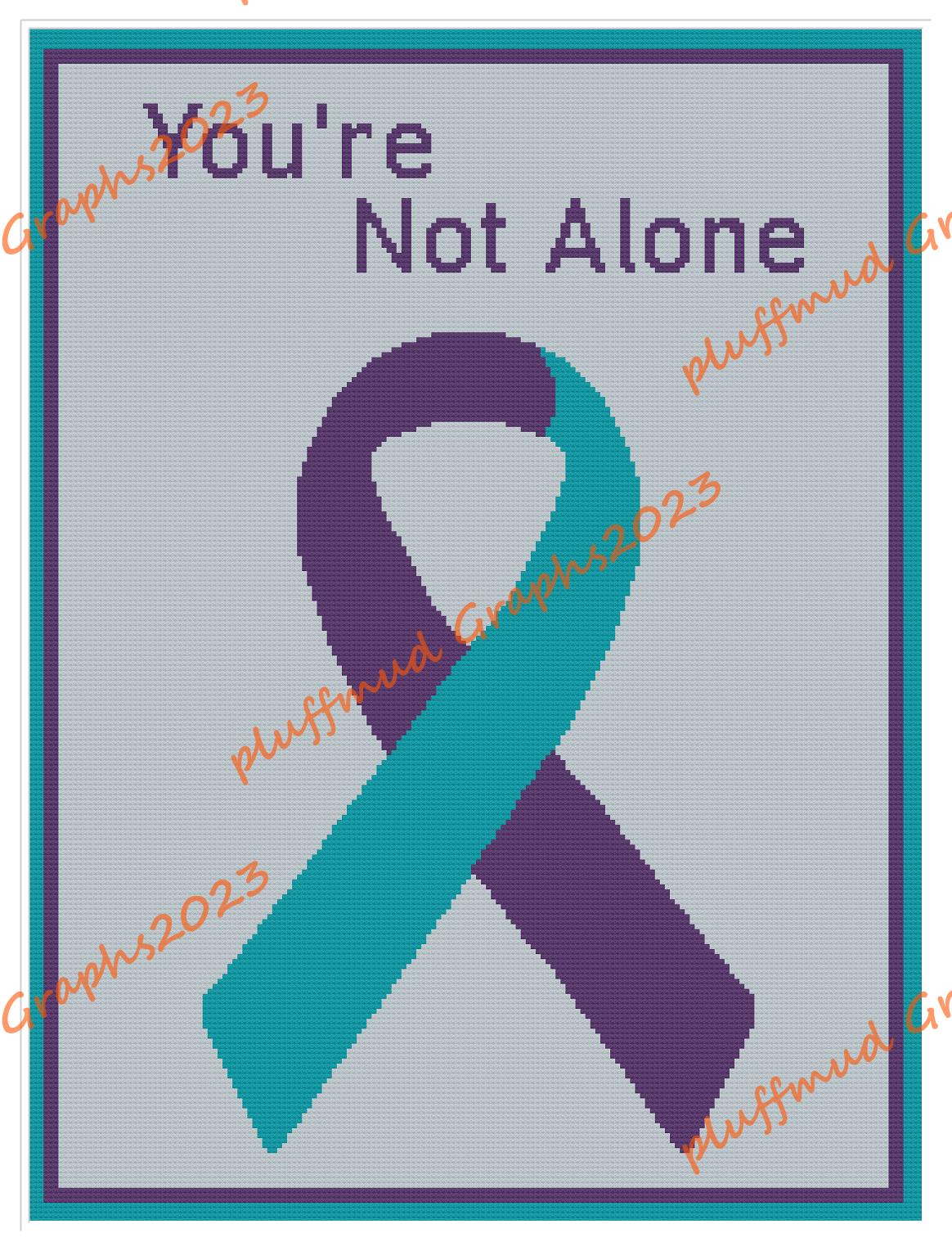 you're not alone sc 180x240
On Sale
Thank you for visiting Pluffmud Graphs.
This pattern is for you only. Please do not re-sale, post or give away this pattern. You may post wip and/or completed work in groups, please post a link back to pattern or mention Pluffmud Graphs, if allowed in group.
Row one is not your chaining row. Chain 180 plus 1 for turning, turn work, then begin row 1 and follow pdf directions.
If you have any questions, please pm me or send an email.
Thank you again for visiting Pluffmud Graphs