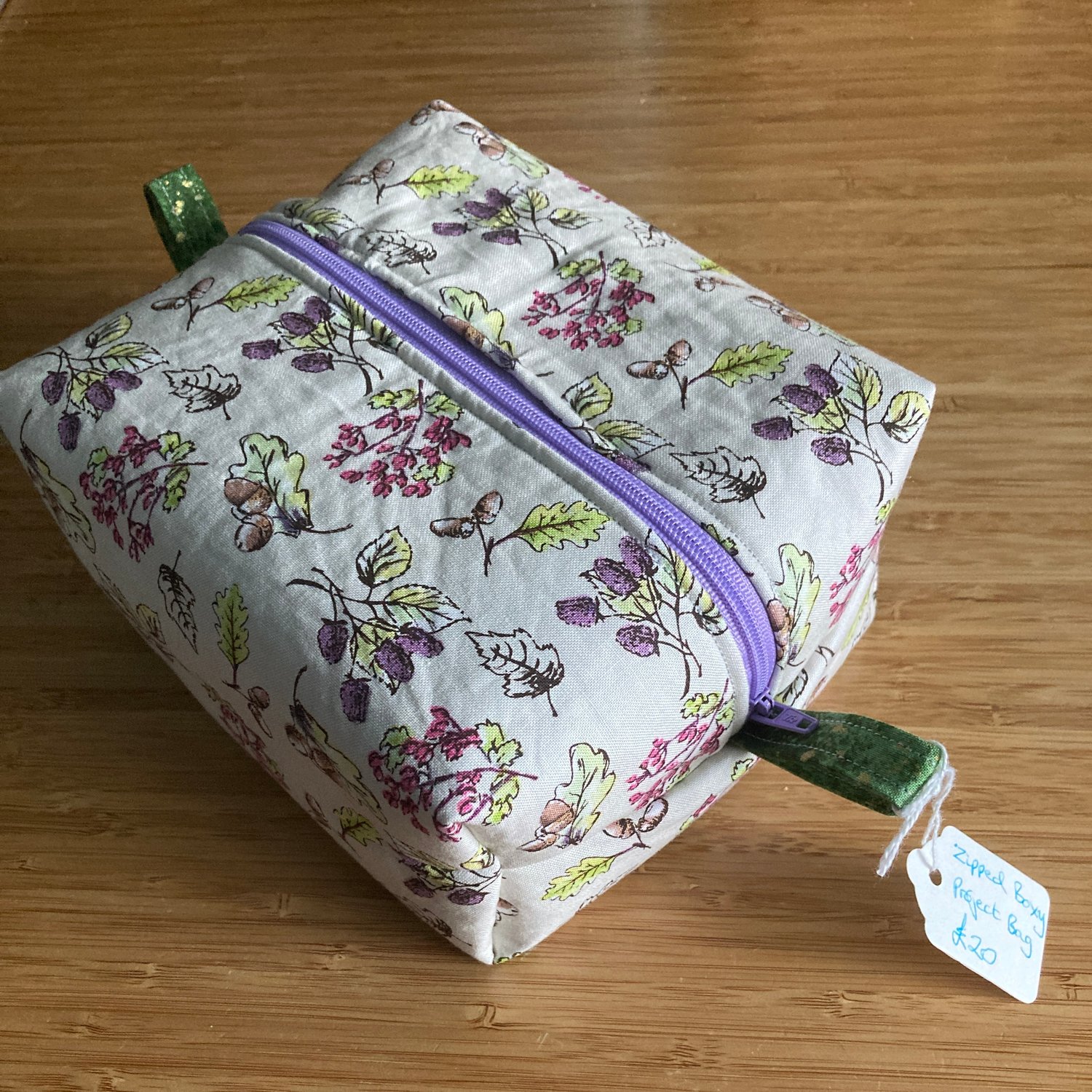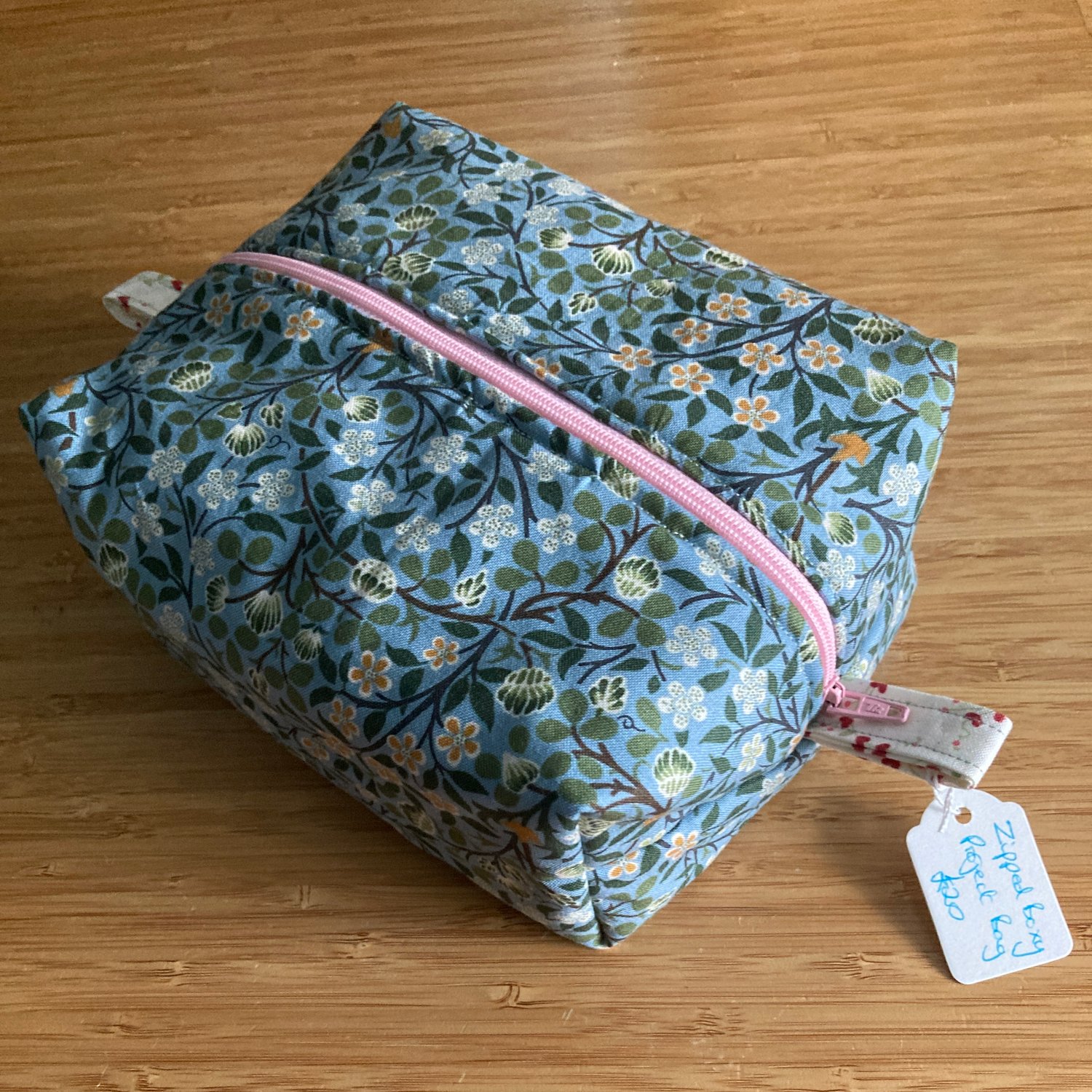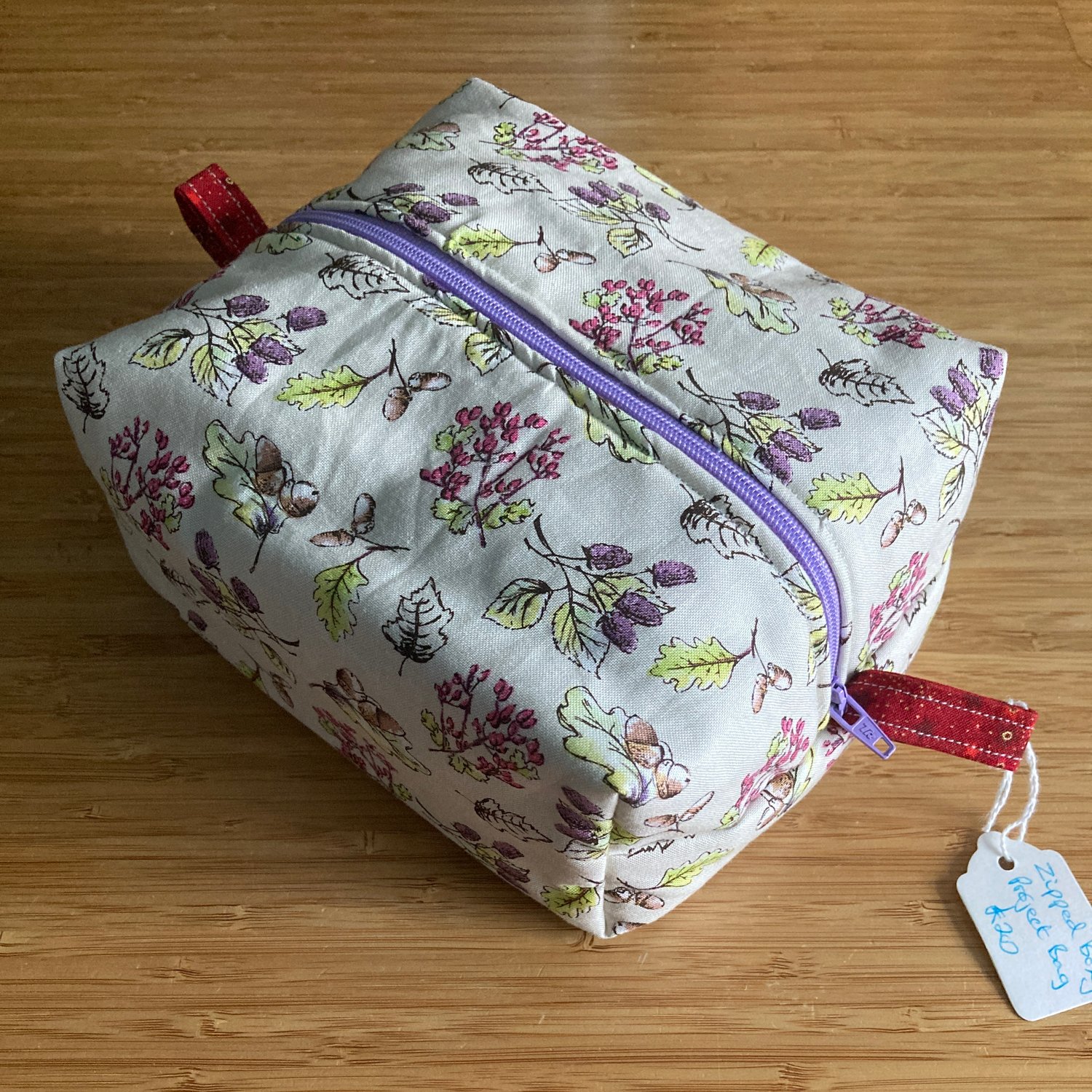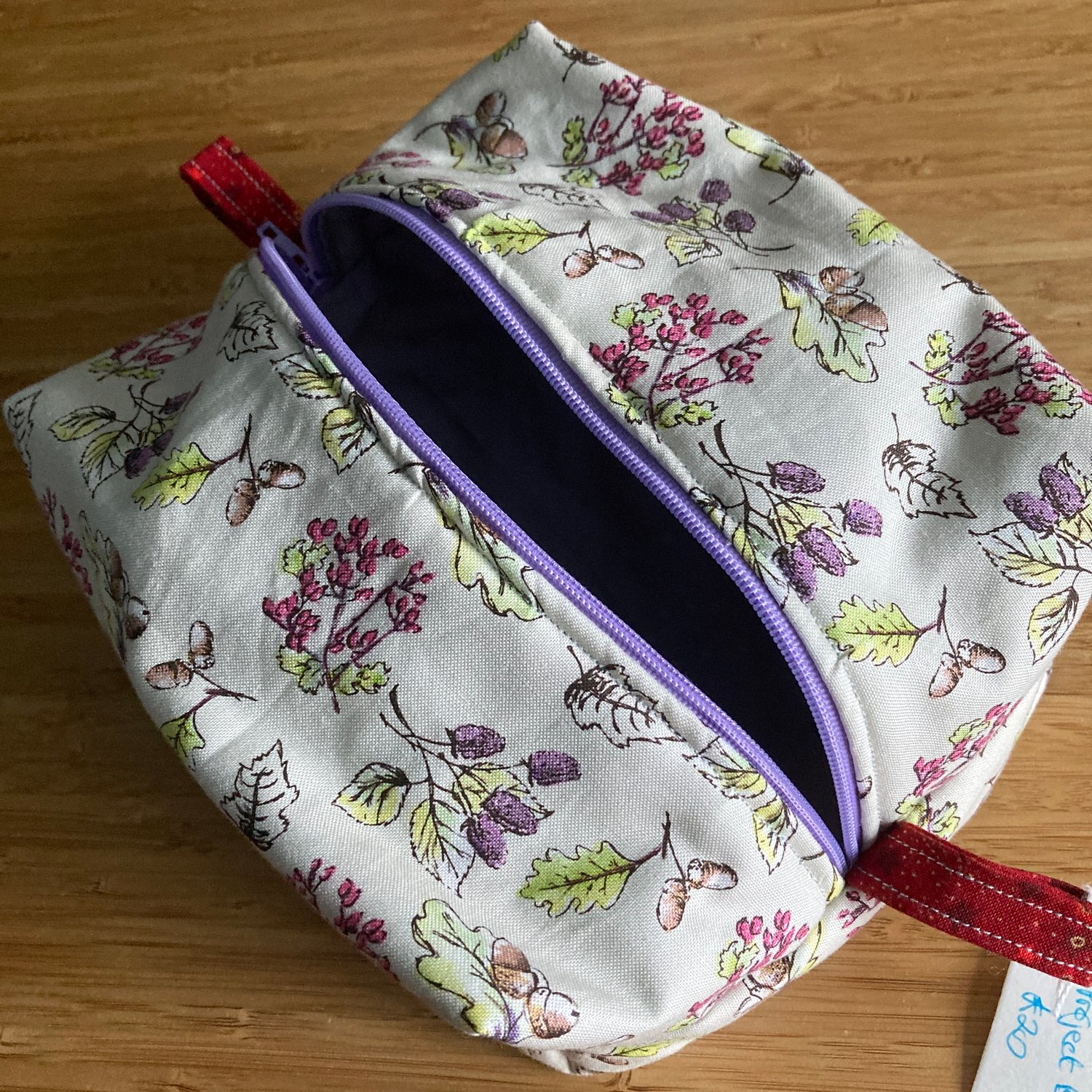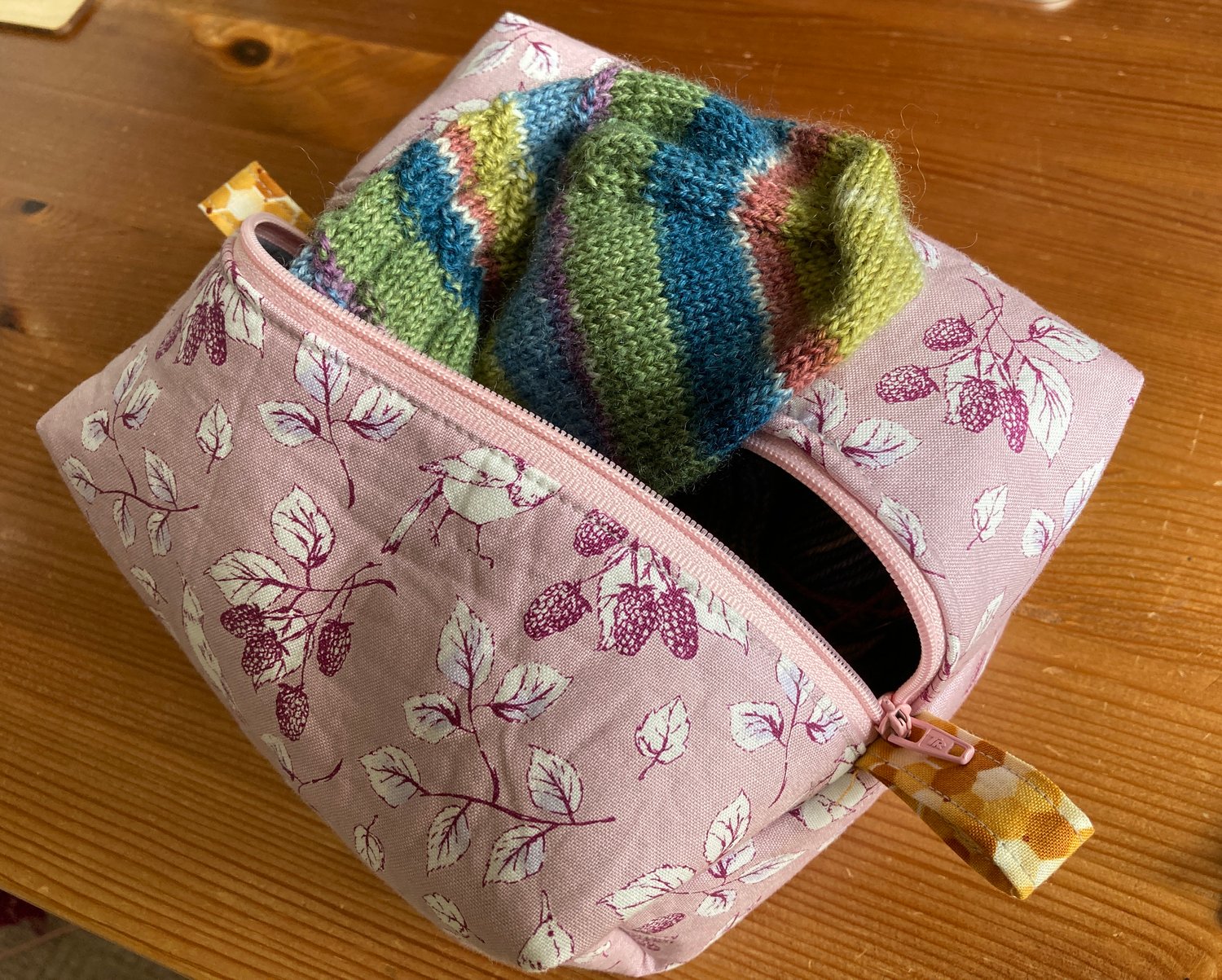 Handmade Project Bag
On Sale
Newly available!
I've been making zipped project bags and they are perfect for one or two skein projects. Each bag is fully lined and all fabric edges are sealed out of the way. 
There is also a layer of fusible fleece between the outer and inner fabrics, which gives the bag stability and sturdiness.
Each project bag is approximately 17cm x 14cm x 7cm, although, as they are handmade, that does vary a little! 
There are two fabric options at present: cream with leaves and berries print and purple zip or William Morris blue flower print with pink zip. 
There are two of each bag in stock, and the cream ones have different coloured tabs - you can choose either green or red!