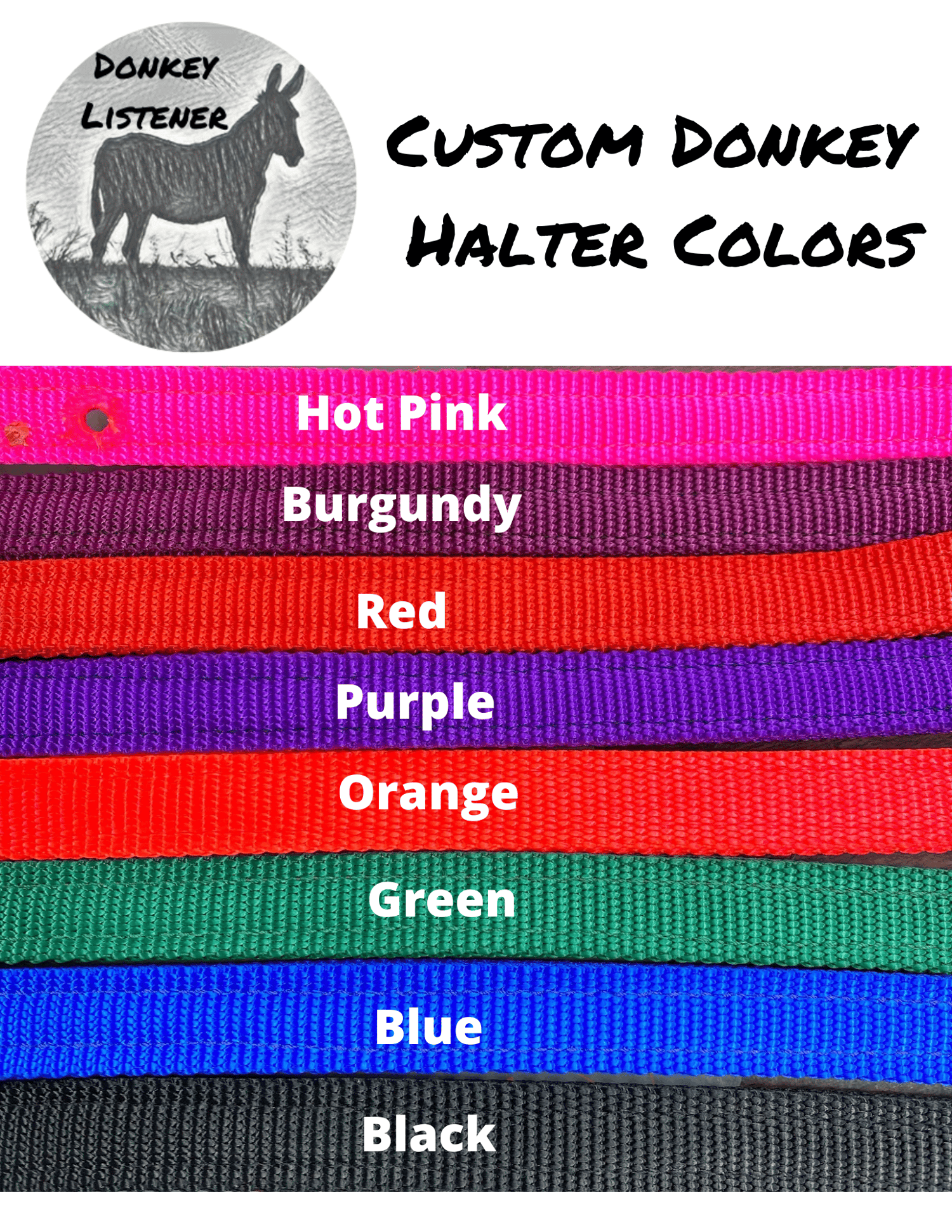 Basic Donkey Halter
On Sale
Same Custom Donkey Halter sizes that I sell in my Ultimate Donkey Halter Training package but without the lead ropes and fancy accent color work on the cheek pieces and nose. Please read before ordering...
Donkey head sizes can vary and have little to do with how tall the donkey is. So I recommended you check your donkeys measurements to order the right halter. Standard heads can be especially different! 
Halter Sizes:
Mini Size fits: Nose fit 15-17 inches and full crown 26-31
Standard 1 (aka Small Standard) fits: Nose 20-22 inches and full crown 27-32 
Standard 2 Fits: Nose fits 17-20 inches and full crown 33-41 inch
(if you have a donkey that doesn't fit any of these measurements contact me. I can add extra holes if a nose fit is right but the poll isn't )
IF you need a large standard halter go here: order Large standard halter
And measure all the way around the nose just above the white point where the green mark starts in the picture.
My donkey halters are made from heavy duty nylon webbing. The are soft but very strong.
IF you do want a training lead and lead rope you can order those here: https://payhip.com/b/T0orn
I will make them to match your halter.
Donkey Halter Colors:
I can not accept returns on halters or any wearable tack. So its important that you... yes... I'm saying it again....CHECK YOUR MEASUREMENTS CAREFULLY!!!!!