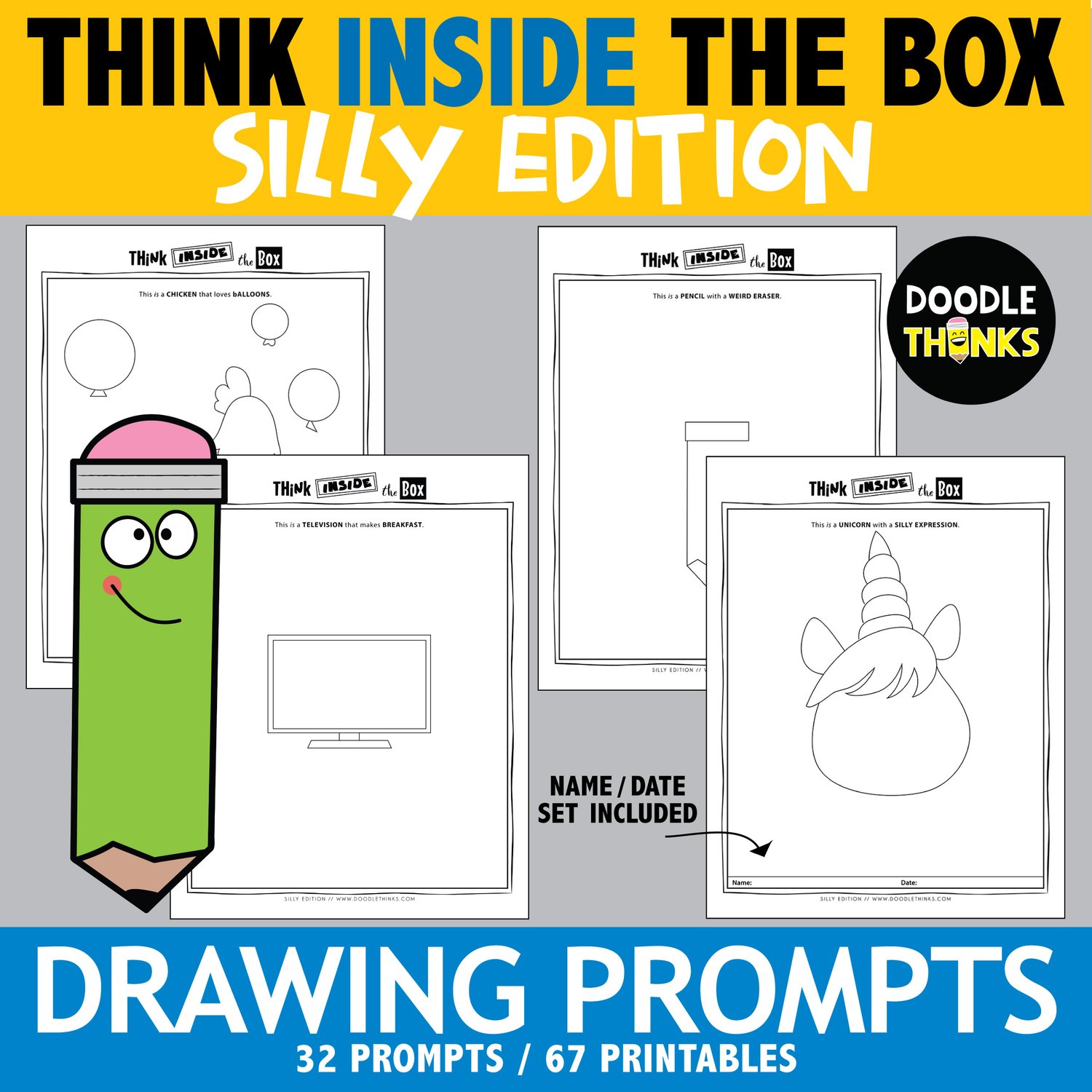 Think INSIDE the Box SILLY Drawing Prompts | Finish The Drawing | No Prep
On Sale
Preview
Here are some fun Think INSIDE the Box drawing prompts Silly Edition, that will help to reinforce creative thinking. Similar to finish the drawing prompts and inspired by my Think OUTSIDE the Box drawing prompts, these prompts will allow your learners to expand their critical thinking skills and imagination.
There are 32 drawing prompts (including a set with name/date pages) that you have the option to use each day for the each month or once a week. Stay tune for more variations to these drawing prompts and have a creative day!
Included in this download:
32 drawing prompts w/o name and date pages.
32 drawing prompts w/ name and date pages.
1 Title Page
1 Congratulations Page Print Out
1 Intro Page
Overall, there will be 67 pages.
Like this listing? Check out more DRAWING PROMPTS.
For more creative ideas and freebies:
Terms of Use:
Files are for personal use or educational purposes only and they cannot be redistributed (posted for others), copied, or sold. All graphics, unless otherwise stated, and resources are creative property of Saroum V Giroux. Please view my complete TERMS OF USE for more details. Have fun drawing!