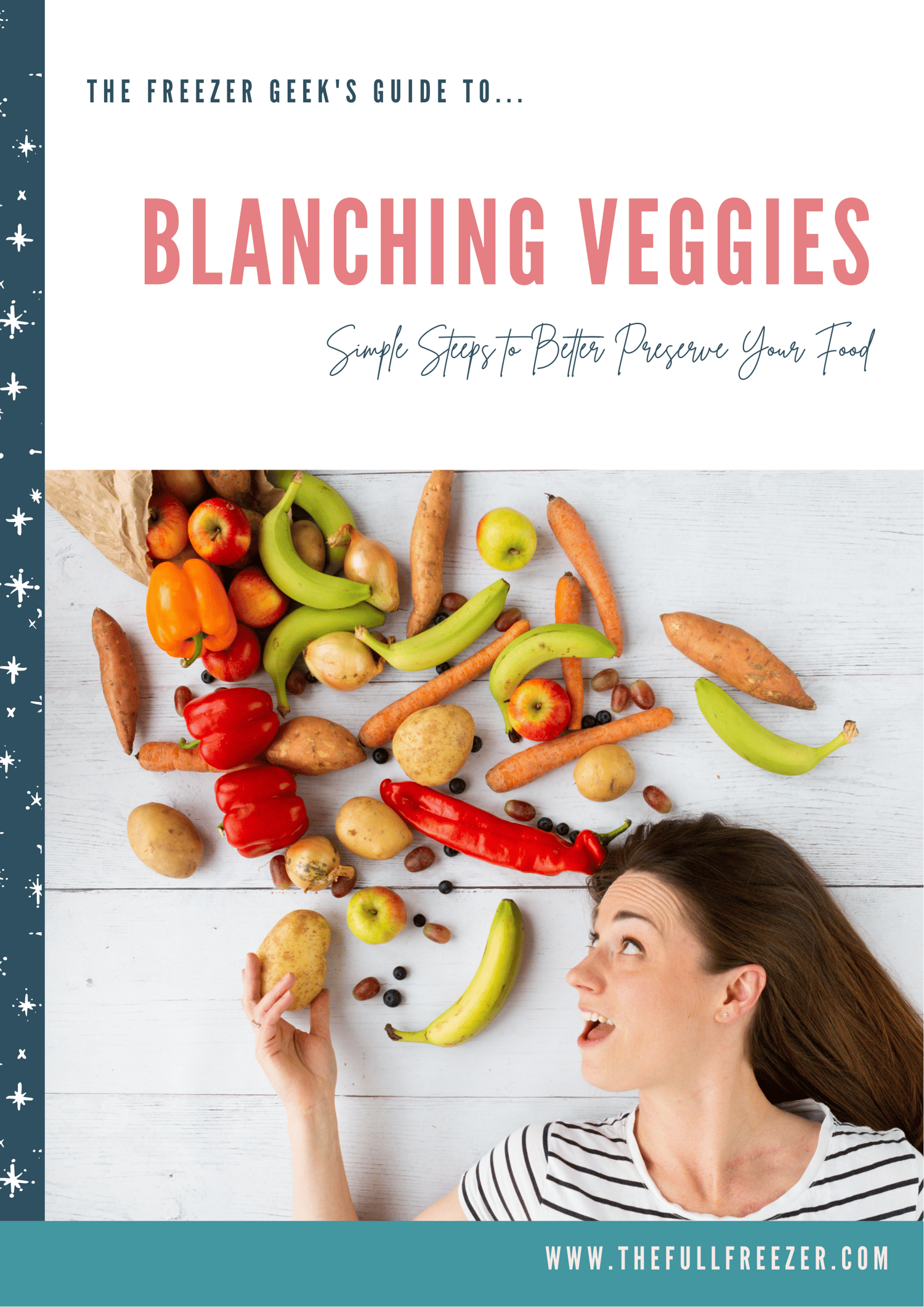 The Freezer Geek's Guide to Blanching Veggies
On Sale
Freezing vegetables is a great way to make them last longer, but you might have heard that it is necessary to 'blanch' them before freezing. 
So, what is blanching? How long does it take? Do you really have to do it?
This short guide jumps straight to the answers that you need, providing the methods for both water and steam blanching, and the timings required for 45 different vegetables. 
If you require any assistance at all please reach out to me via social media or the
contact form
here to reach out and I will do all that I can to assist you. 
IMPORTANT: Due to the downloadable nature of this product we are unable to refund any purchases. You are downloading this content for your personal use and it is not to be distributed under any circumstances. Please note that by purchasing this book you are agreeing to our
terms of service
.