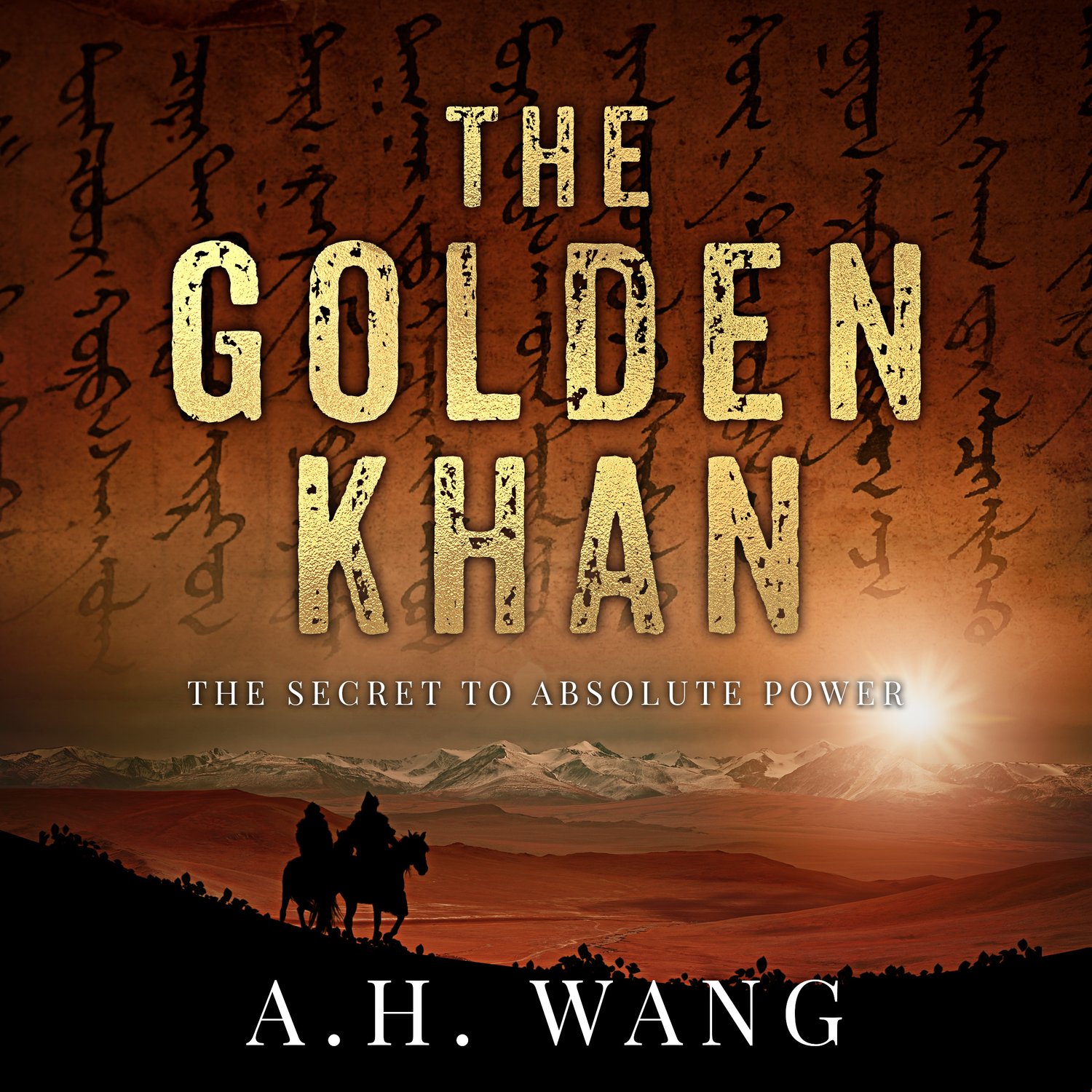 The Golden Khan - Audiobook
On Sale
Preview
Audiobook narrated by Luke Welland, delivered by Bookfunnel
---
The deadly race for the secrets to absolute power begins…
1227 CE, MONGOLIA. 
The greatest conqueror ever known is entombed with a terrifying weapon, a secret which can obliterate any enemy and bring the greatest nations to ruin.
NOW
, dark forces are gathering to possess what is in his grave to create a new world order…
Just as archaeologist Georgia Lee grapples with the earth-shattering consequences of her last expedition in Taiwan, her life is once again thrown into chaos when she is called to examine an artefact containing vital clues to the undiscovered tomb of the most formidable conqueror ever known: Genghis Khan.
What follows is a desperate race across the vast, infinite landscape of Mongolia to solve one of the greatest archaeological mysteries, and to thwart those who threaten to destroy the world as we know it.
But to find the tomb, Georgia must first untangle the truth from the lies of what has been told of the Mongols and expose the real Golden Khan—the legend behind the mighty Mongol Empire. She must also fight to protect her own secrets from those who would kill to possess them.
The Golden Khan is the sequel to A.H. Wang's best-selling debut novel, The Imperial Alchemist, and the second book in the Georgia Lee Series. A seamless blend of fact and fiction that will have you guessing at every turn of the pages, this is an intelligent, daring, fast-paced thriller that will keep you up all night.
If you love an intellectual Adventure Thriller that is also a page-turning mystery, buy THE GOLDEN KHAN now.
---
"The Golden Khan had me at the edge of my seat. Couldn't put it down. Best thriller I read this year."
- Claire Lohan, author of The Land of Happy Tomorrows
"Intrigue, suspense, and mystery abound... This is a thriller that holds you in its grip throughout."
- J.J. Green, author of The Concordia Deception
"An intelligent, fast-paced historical mystery"
- Katrina Brown, co-author of Taiwan Tales

---
Follow Me