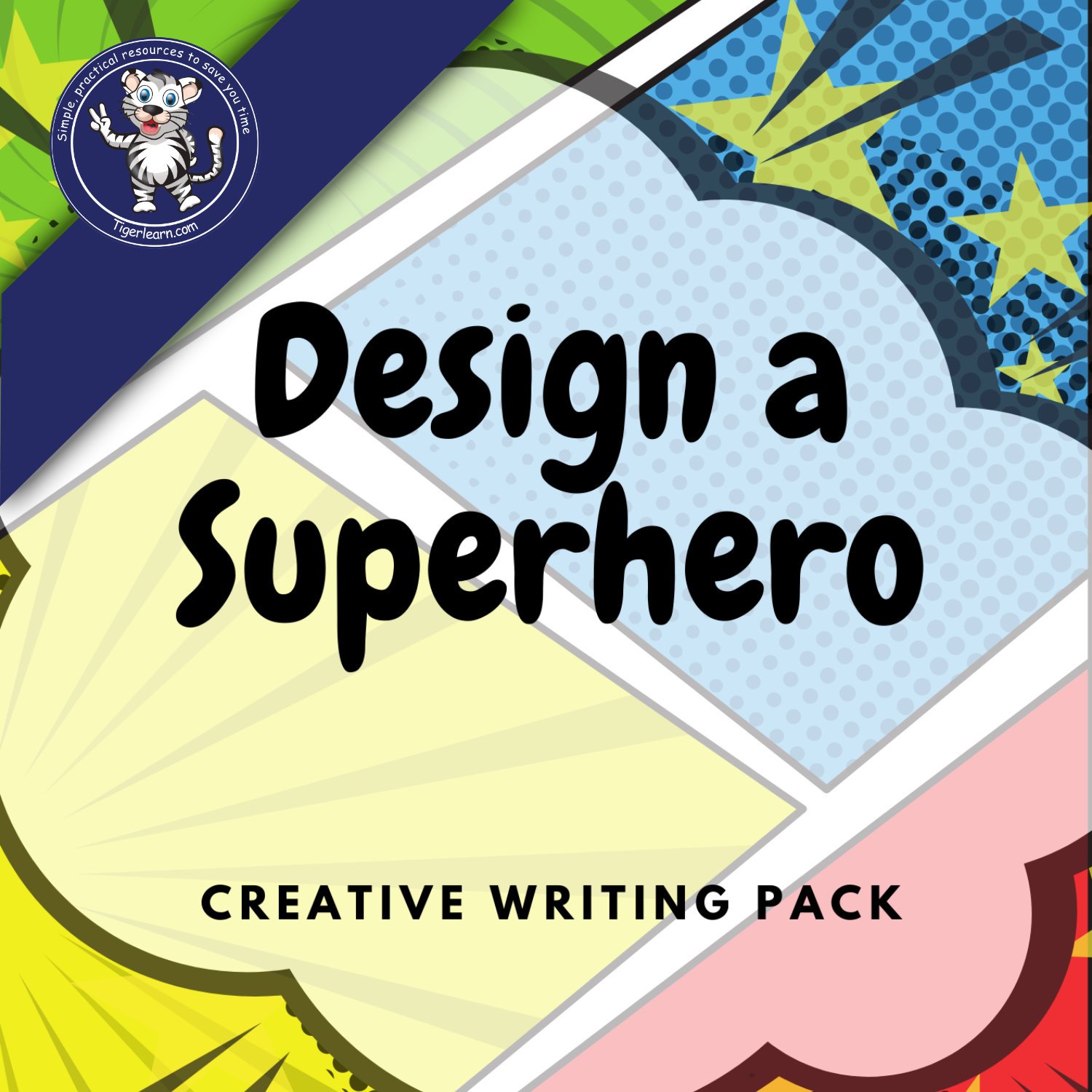 Design a Superhero - Creative Writing pack
$3.99
Design a Superhero – Creative Writing Pack - Character development - Describe a character
This 10 page Creative Writing – Design your own Superhero – pack guides students through the creation of their own superhero from start to finish.
Pages provide space for students to brainstorm ideas to describe their superhero, name them and think of all the details. They then have space to do a first draft with some editing tips.
After that, they'll think about a plot outline and write a story.
Kids with limited ideas can look at the tips pages at the back.