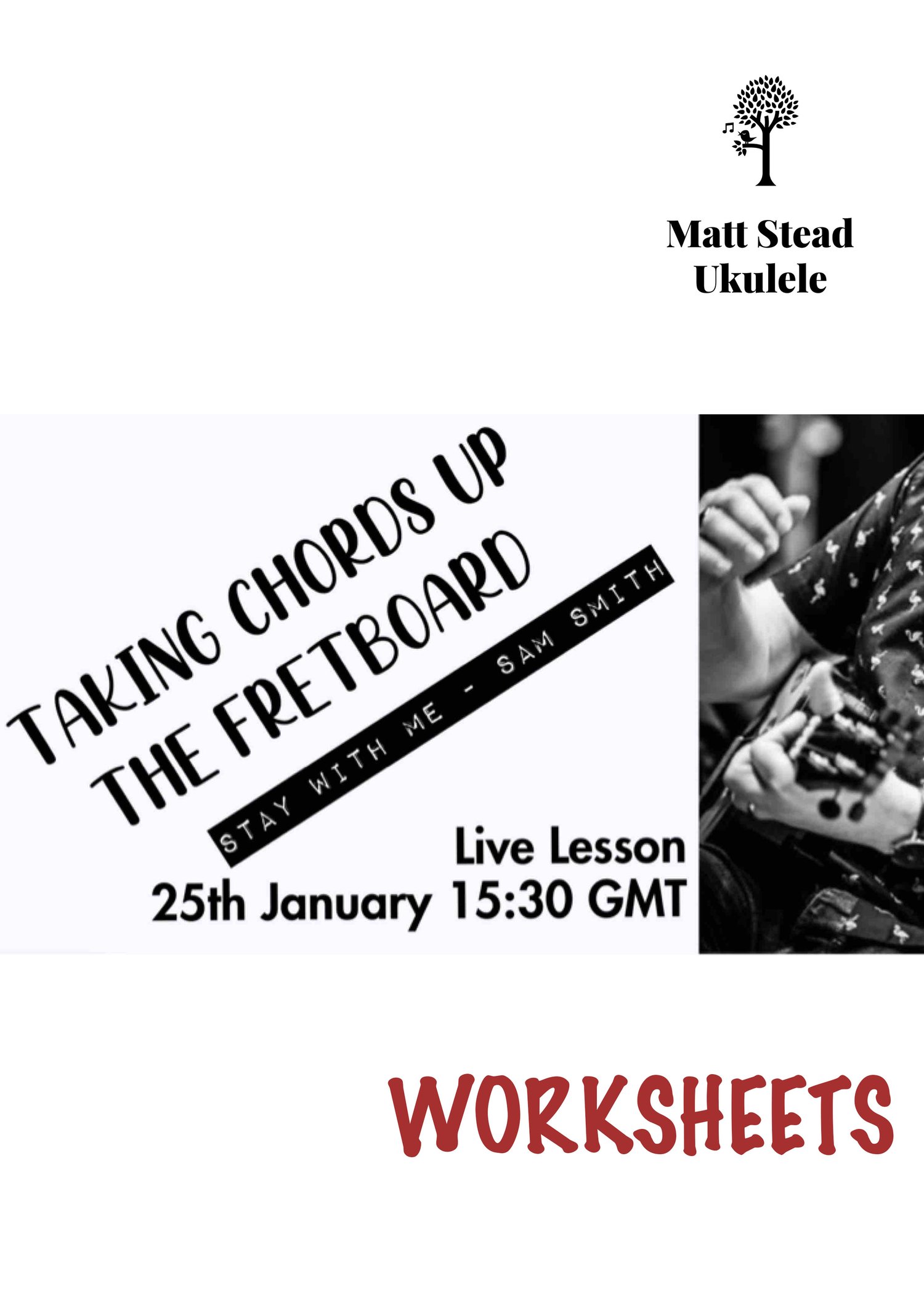 Taking Chords Up The Fretboard - standard - for Live Lesson 25th Jan 23
On Sale
£5.00
These are the worksheets for Matt's live YouTube workshop on the 25th January 2023 (you can watch anytime if you missed it live.)

In this workshop we'll learn how to take chords up the fretboard to new positions. Matt will show you a clever way to play chords all over the fretboard, allowing you to play hundreds of chords, using just three shapes. We'll apply this to the Sam Smith song Stay With Me. If you've been wanting to expand your playing but don't know how this is the workshop for you!

The Live Link for this lesson is: https://youtu.be/PpcO18aBbIU

It can be watched back afterwards as many times as you would like.