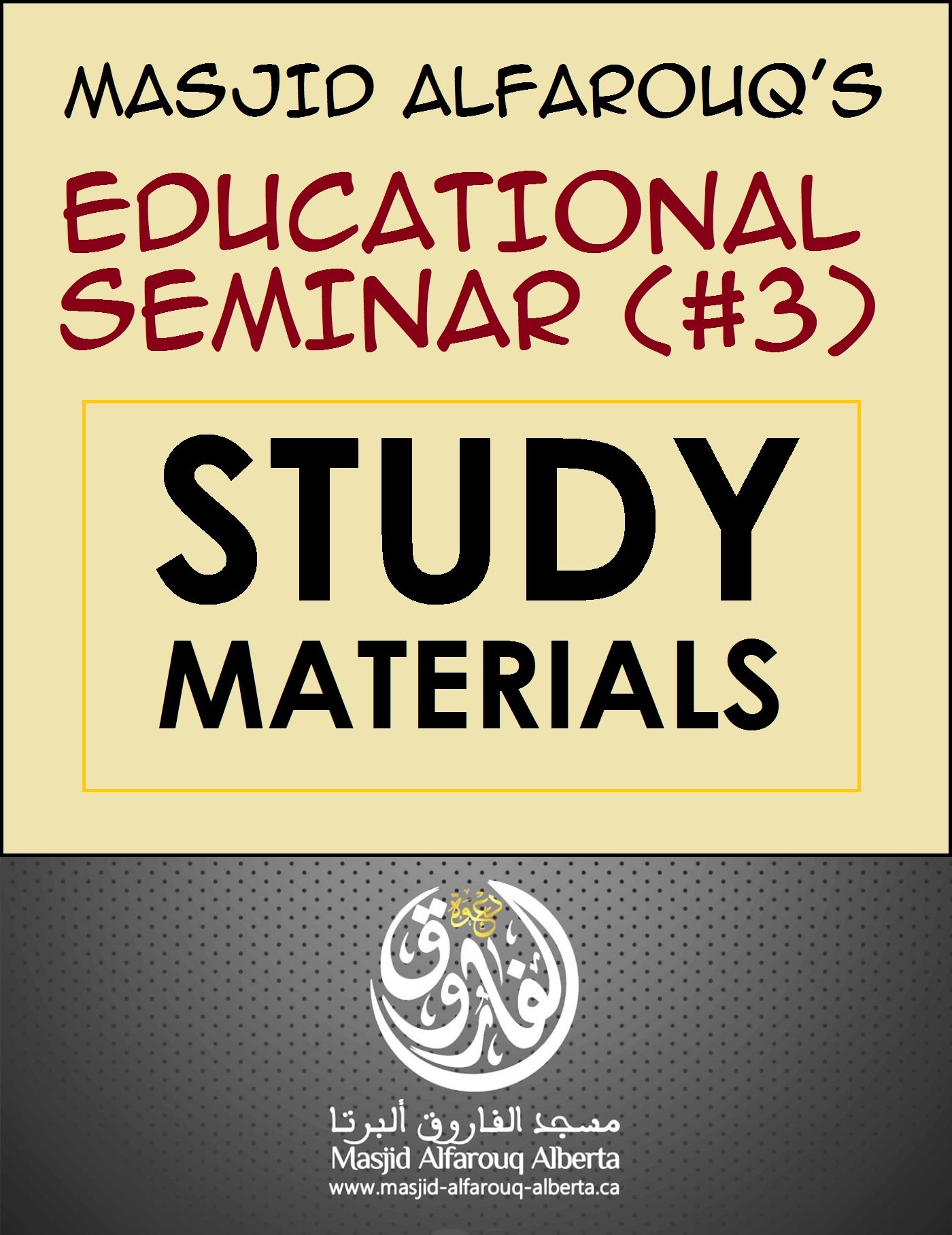 Study Materials: Edmonton Islamic Seminar (3)
On Sale
Here are your study materials for Masjid Alfarouq's Third Educational Seminar in Edmonton, Alberta (Canada), starting Shawwaal 27, 1444 (May 17-21, 2023), in shaa' Allah. These study materials are being made available for FREE worldwide, while our financial supporters have an opportunity to set their own price and support our work. May Allah reward you greatly!
The following is a brief summary of the topics of this seminar, in shaa' Allah:
1. USOOL AL-FIQH (ISLAMIC LEGAL MAXIMS)
A Study of Lines 14-28 Of Shaykh 'Uthaymeen's Poetry
Instructor: Moosaa Richardson
After Fajr (5:00 am MDT)
2. MARITAL DISCORD: PROBLEMS & SOLUTIONS
Practical Advice on Improving Our Marriages
Instructor: Abu Muhammad al-Maghribi
After 'Asr (6:30 pm MDT)
3. IBN AL-QAYYIM'S NOONIYYAH POEM
Selected Verses About Allah's Names & Attributes
Instructor: Moosaa Richardson
Before Maghrib (8:00 pm MDT)
Grab your copy of the study materials, and look for the links to the live broadcasts on the social media accounts of Masjid Alfarouq: @MasjidAlfarouq (Twitter)
We ask Allah for success!