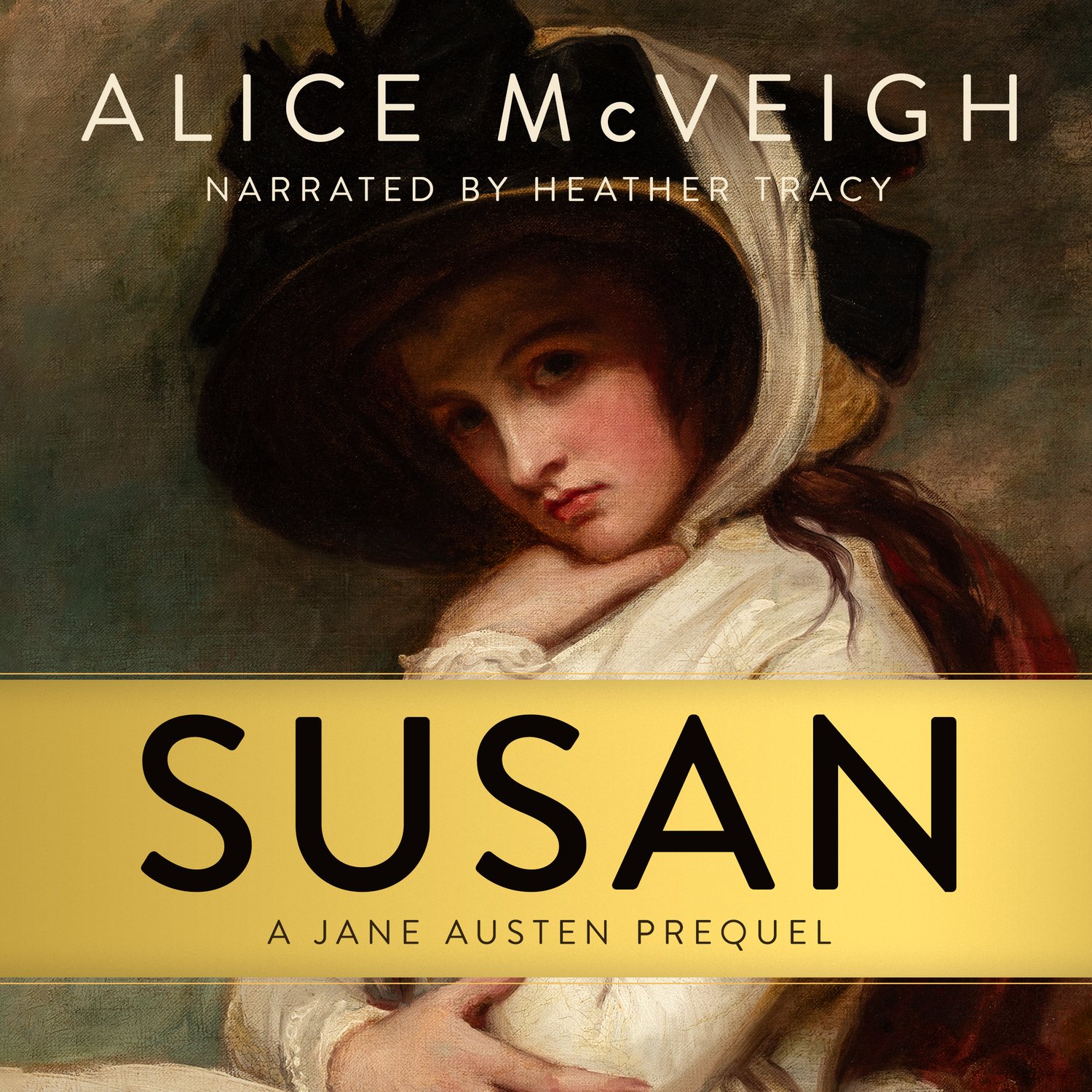 Susan: A Jane Austen Prequel
On Sale
This audio version - narrated by Heather Tracy - was a 2021 finalist in the Wishing Shelf audiobook awards, and a finalist in the Rone Audiobook awards.
The book itself has won almost every award possible. This is NOT your average Austenesque novel.
Instead, McVeigh has taken a minor character - the wicked Lady Susan of Austen's novella, and imagined her encountering such classic Austen characters as Lady Catherine de Bourgh (of Pride and Prejudice) and Frank Churchill of Emma.
DOWNLOAD YOURS TO READ TODAY!!
"McVeigh's prose and plotting are pitch-perfect" - Publishers Weekly starred review
Sixteen-year-old Susan Smithson – pretty but poor, clever but capricious – has just been expelled from a school for young ladies in London.
At the mansion of the formidable Lady Catherine de Bourgh, she attracts a raffish young nobleman. But, at the first hint of scandal, her guardian dispatches her to her uncle Collins' rectory in Kent, where her sensible cousin Alicia lives and "where nothing ever happens."
Here Susan mischievously inspires the local squire to put on a play, with consequences no one could possibly have foreseen. What with the unexpected arrival of Frank Churchill, Alicia's falling in love and a tumultuous elopement, rural Kent will surely never seem safe again…
Awards
Quarterfinalist for Publishers Weekly's BookLife Prize 2021 (rated 10/10)
Winner: First Place PenCraft Book Awards (historical), 2021
Winner: Gold Medal Historical Fiction Company Book Awards, 2022
Winner: Gold Medal (historical) Global Book Awards, 2021
Winner: Gold Medal eLit Book Awards (historical fiction)
Winner: Gold Medal first Winter Great Reads Book awards, Pencraft Book Awards 2022
Winner: Gold Medal, Incipere (Entrada) Book Awards, 2022
Honoree: IndieBRAG medallion, 2021
Finalist: Indie Excellence Book Awards
Selected: as one of "100 notable Indies of 2021" by Shelf Unbound Magazine
Finalist: Wishing Shelf Awards (audio)
Finalist: Chanticleer's Chatelaine Award (historical fiction)
Finalist Rone Awards (audio)
Finalist and Honorable mention: Readers Favorite Annual Book Awards (2023)
"Recommended" US Review of Books