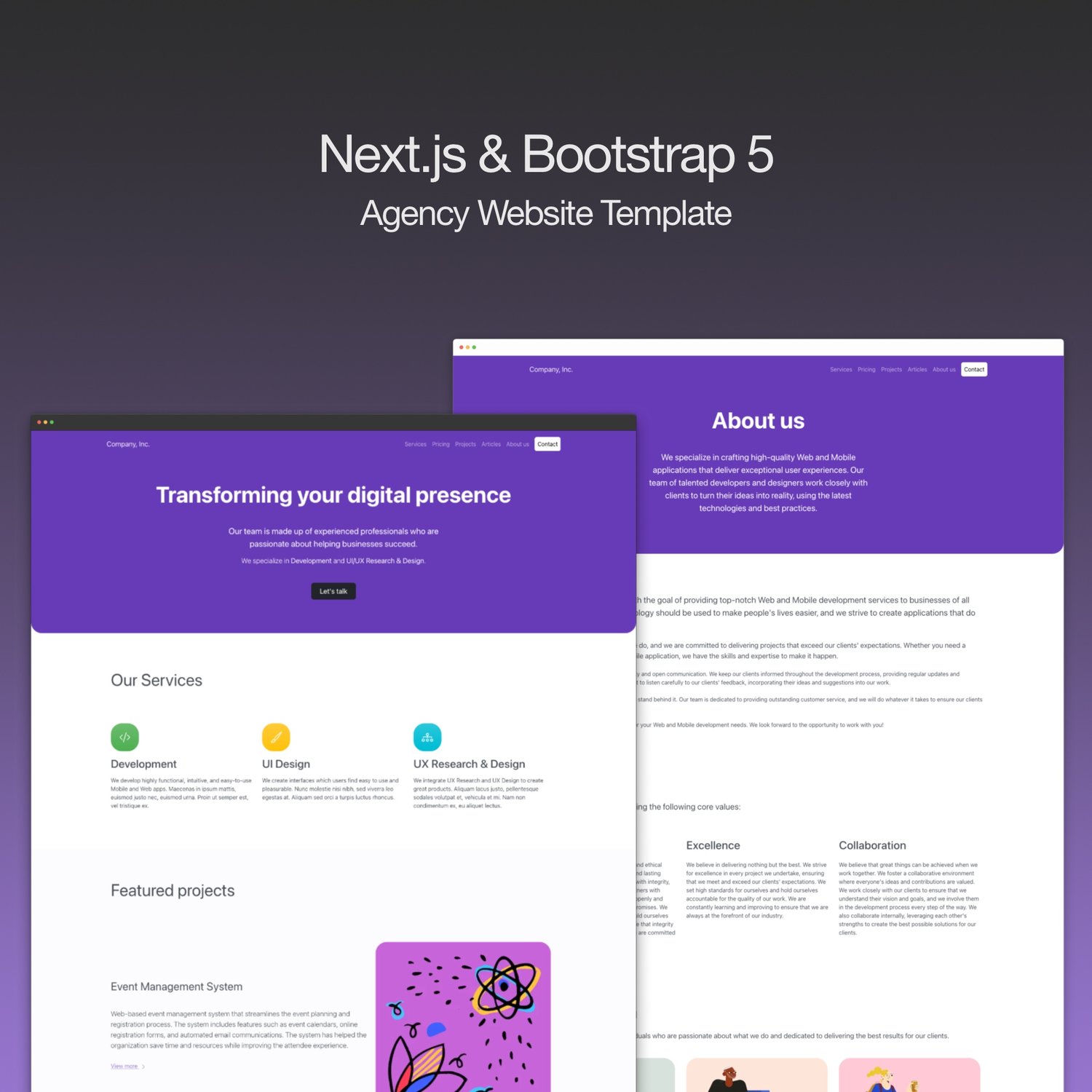 Agency - Next.js & Bootstrap 5 website template
Agency is a multi-page website template built with Next.js & Bootstrap 5.
With Agency template, you can easily craft a stunning web presence for your business. This template is highly customizable and adaptable, making it perfect for any objective you have in mind.
With React, Next.js, Bootstrap 5, and TypeScript as its tech stack, Agency offers a robust and reliable foundation for your website. These modern technologies ensure optimal performance, security, and scalability, allowing your website to thrive in today's competitive digital landscape.
Pages: Home, About, Projects, Project details, Blog articles, Blog article, Contact, Not Found.
Tech stack: React, Next.js, Bootstrap 5, TypeScript.
Dependencies: Framer Motion, Swiper.
This template is aimed at Web Developers that need a fast and reliable way to create modern websites for their clients.