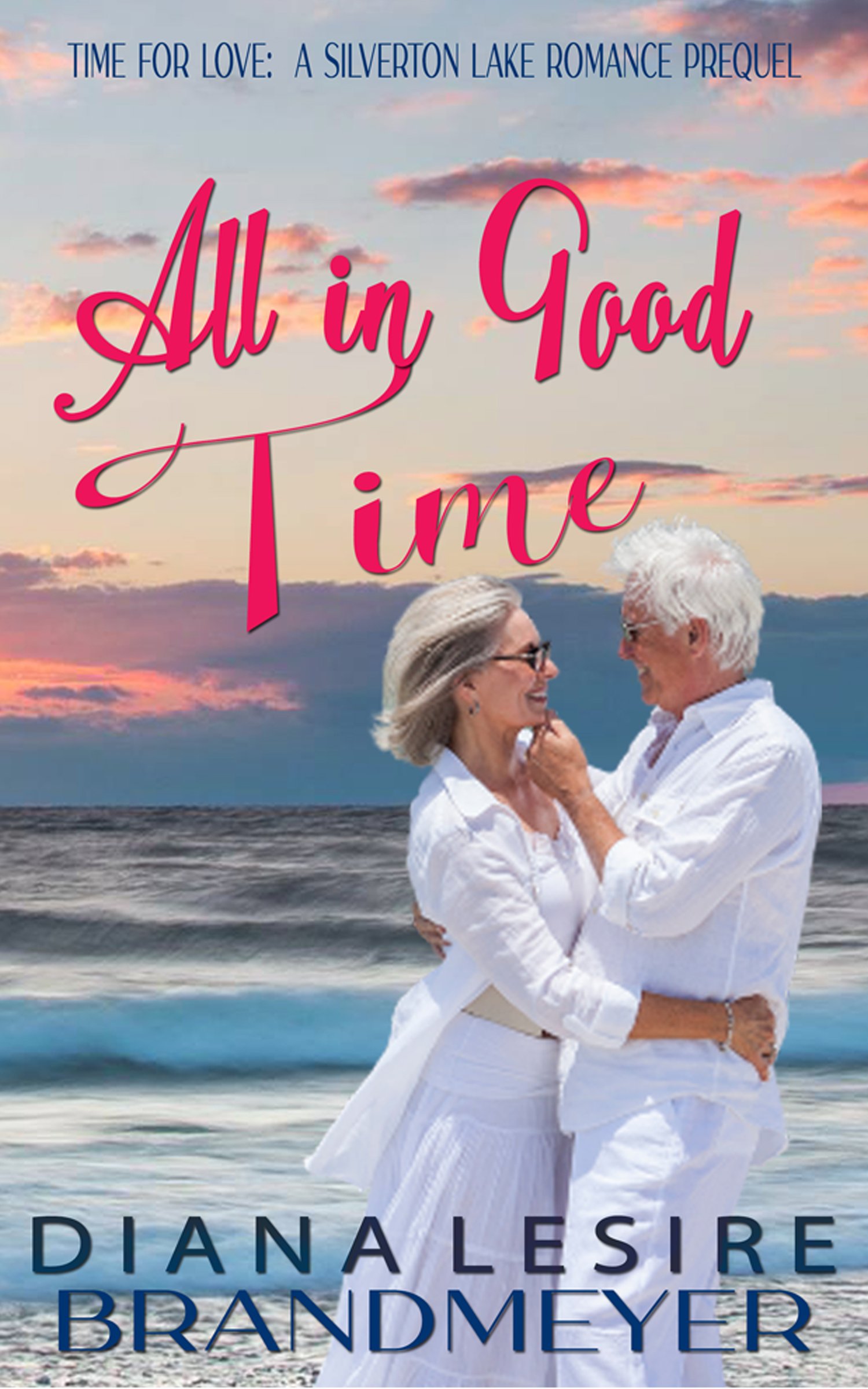 All in Good Time A Silverton Lake Romance Book- ebook
Preview
Want to read this book for free? Subscribe to my newsletter click here.

She's clinging to the past. He's looking for a future. Can they find happiness together in this second chance romance?
Sandra's husband a Vietnam soldier was MIA and then declared dead years ago. She hasn't had a reason to let go until now. Her first love has returned to the small lake town, but he broke her heart once before. Can he be trusted?
A high school reunion brings Kevin back to his hometown. In senior year, he foolishly broke the heart of the girl he loved. Now he's widowed and so is she. Can he resurrect what they once had or at least get her to be friends?
Can she move beyond painful memories and let her heart feel again?
All in Good Time is the prequel standalone book in the Times Series of sweet Christian romances. If you like second chances, sweet and clean, and memorable characters, then you'll love CBA and ECPA best-selling author Diana Lesire Brandmeyer's powerful tale of forgiveness.
Buy All in Good Time today and discover what happens when you let go of the past.