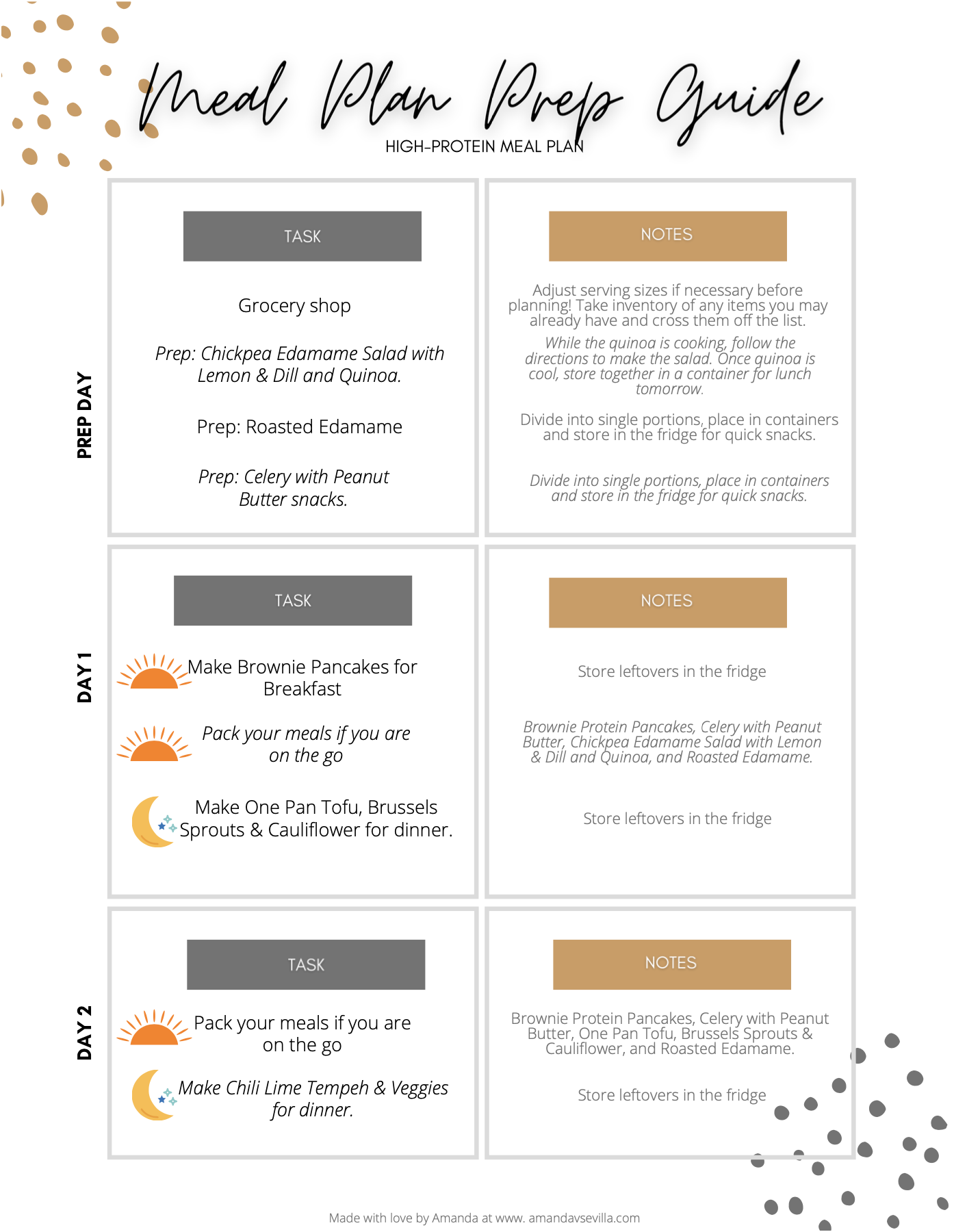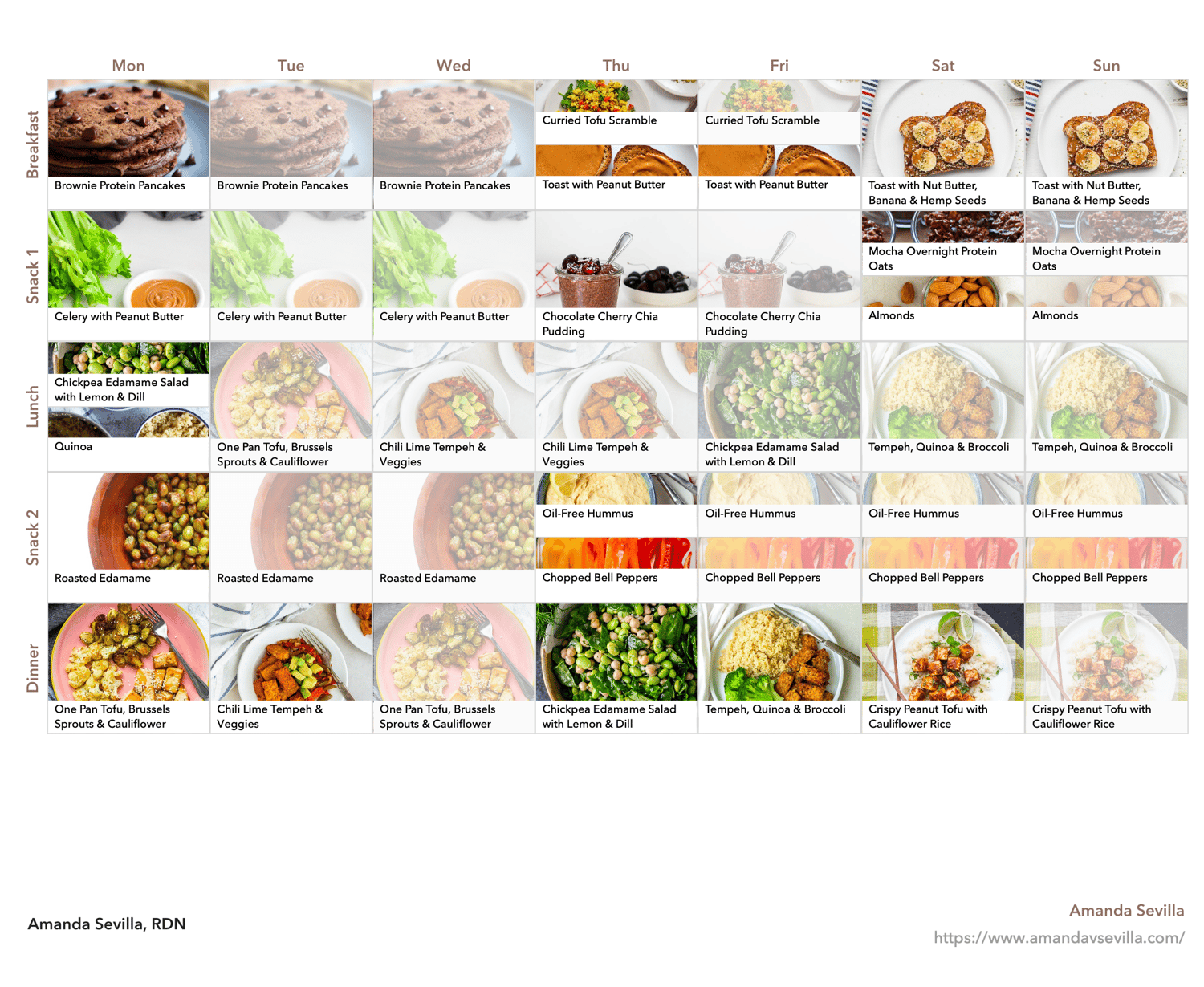 7-Day High Protein Meal Plan
A fully plant-based meal plan providing you at least 100 grams of protein per day.
Getting enough daily protein is not only possible with plant-based ingredients but is also extremely easy! This meal plan was created for plant-based eaters and the plant-curious alike who have higher protein needs. It provides 100 to 113 grams of plant protein per day. Meals are high in healthy fats and fiber for blood sugar management. 
Please note that portions can be doubled or tripled depending on how many people you are prepping for and how much protein you need
. 
All meal plans are designed for one person but can be adjusted for multiple people.
What's inside:
7 days of egg-free, dairy-free, 100% plant based recipes with a day-by-day layout of meals and snacks
A meal prep guide to take the guessing out of prep action for the week
Recipe notes from me
Nutrition benefits of ingredients included in your meals
Special notes for the meal planner