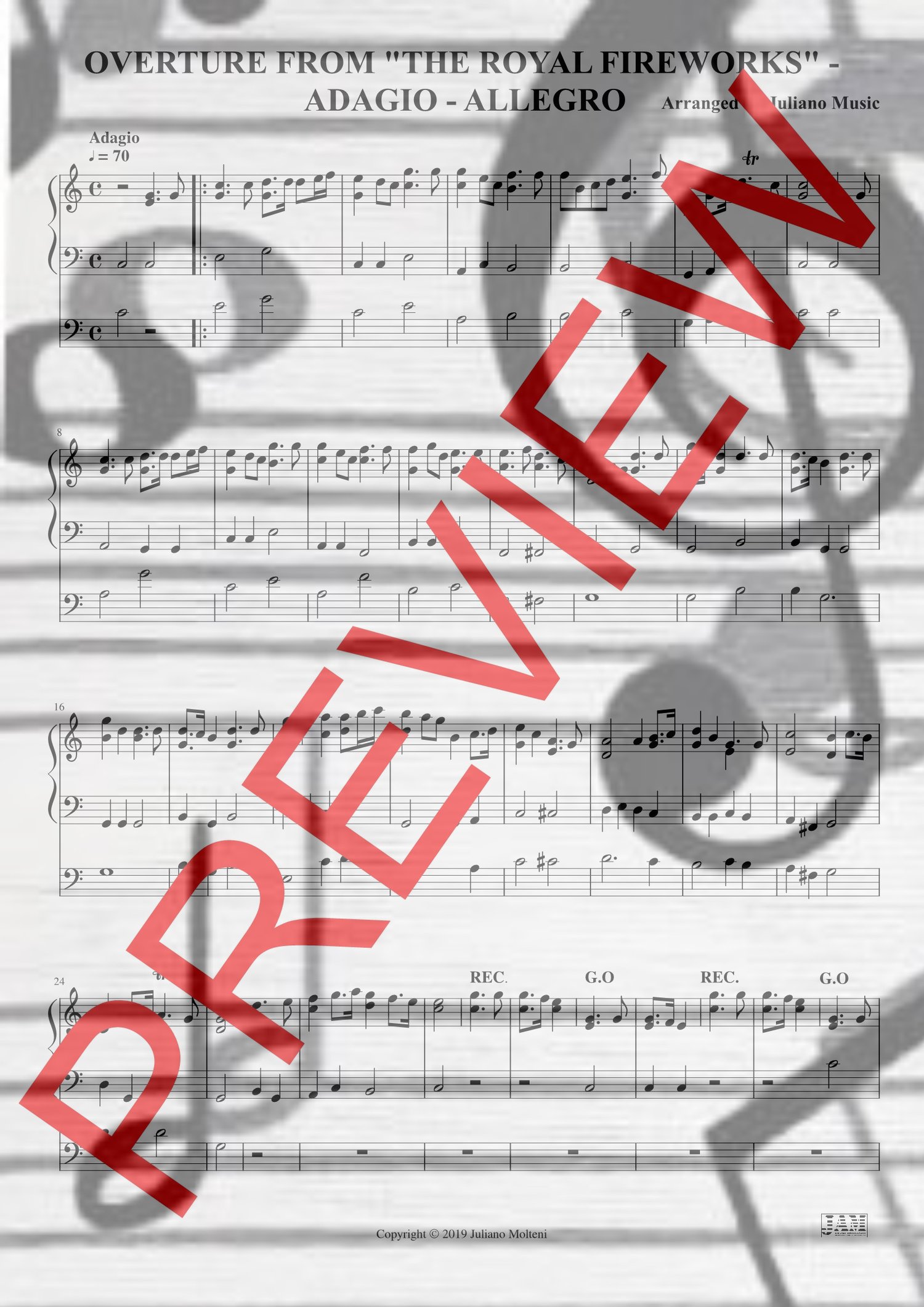 ADAGIO & ALLEGRO FROM "THE ROYAL FIREWORKS" (EASY ORGAN - C VERSION) - G. F. HANDEL
On Sale
MY EASY ARRANGEMENT IN "C" OF ADAGIO & ALLEGRO FROM "THE ROYAL FIREWORKS" BY G. F. HANDEL. VERSION FOR ORGAN.

---COPYRIGHTED AND SIGNED BY ORIGINAL TEMPORAL CONTENT MARKING--
JAM MUSIC APPROACH is the easy way toapproach a song. Musicians of every kind deserve the possibility toexperience and to be at ease with their improving performance.

ENJOY!!