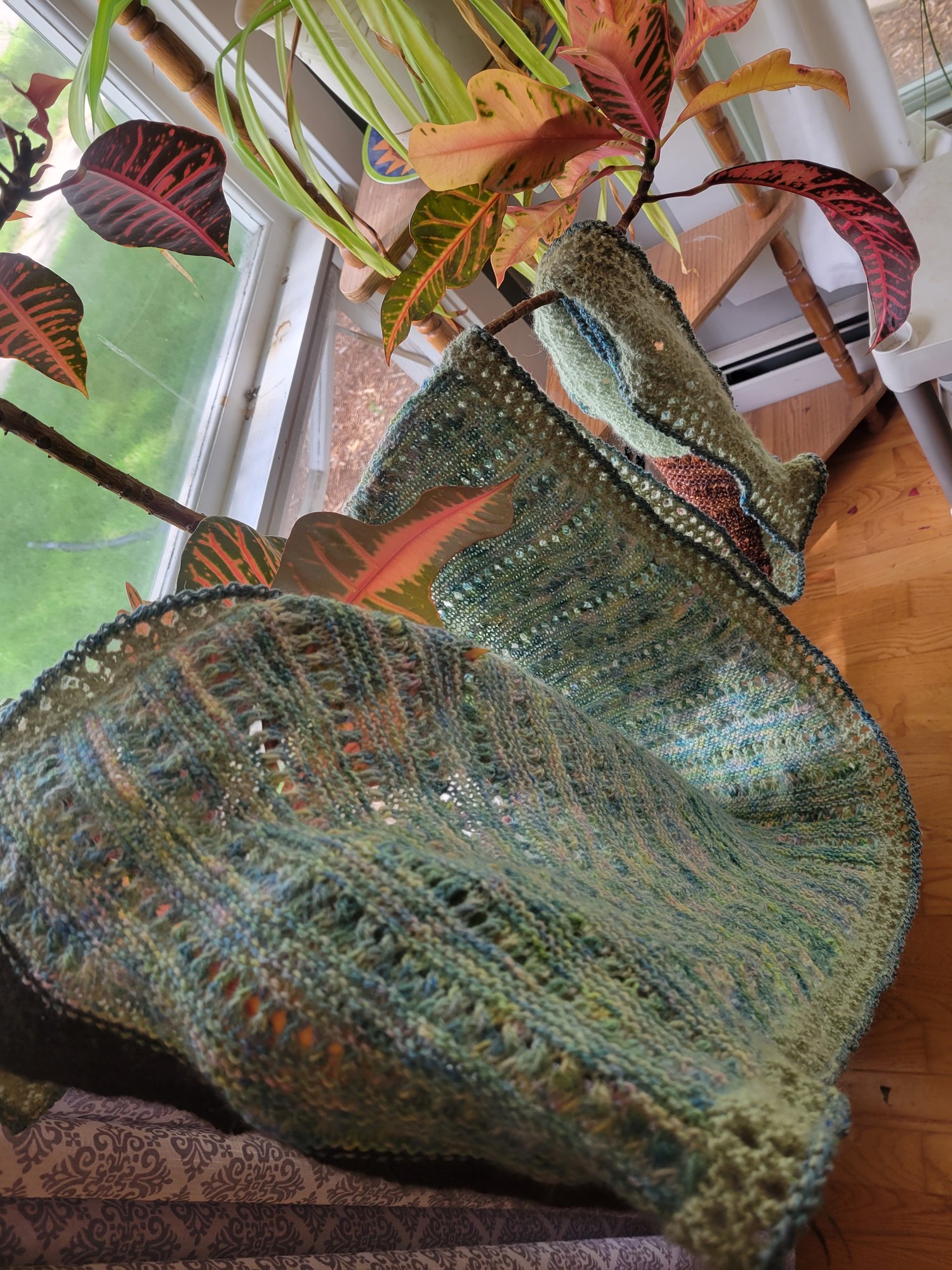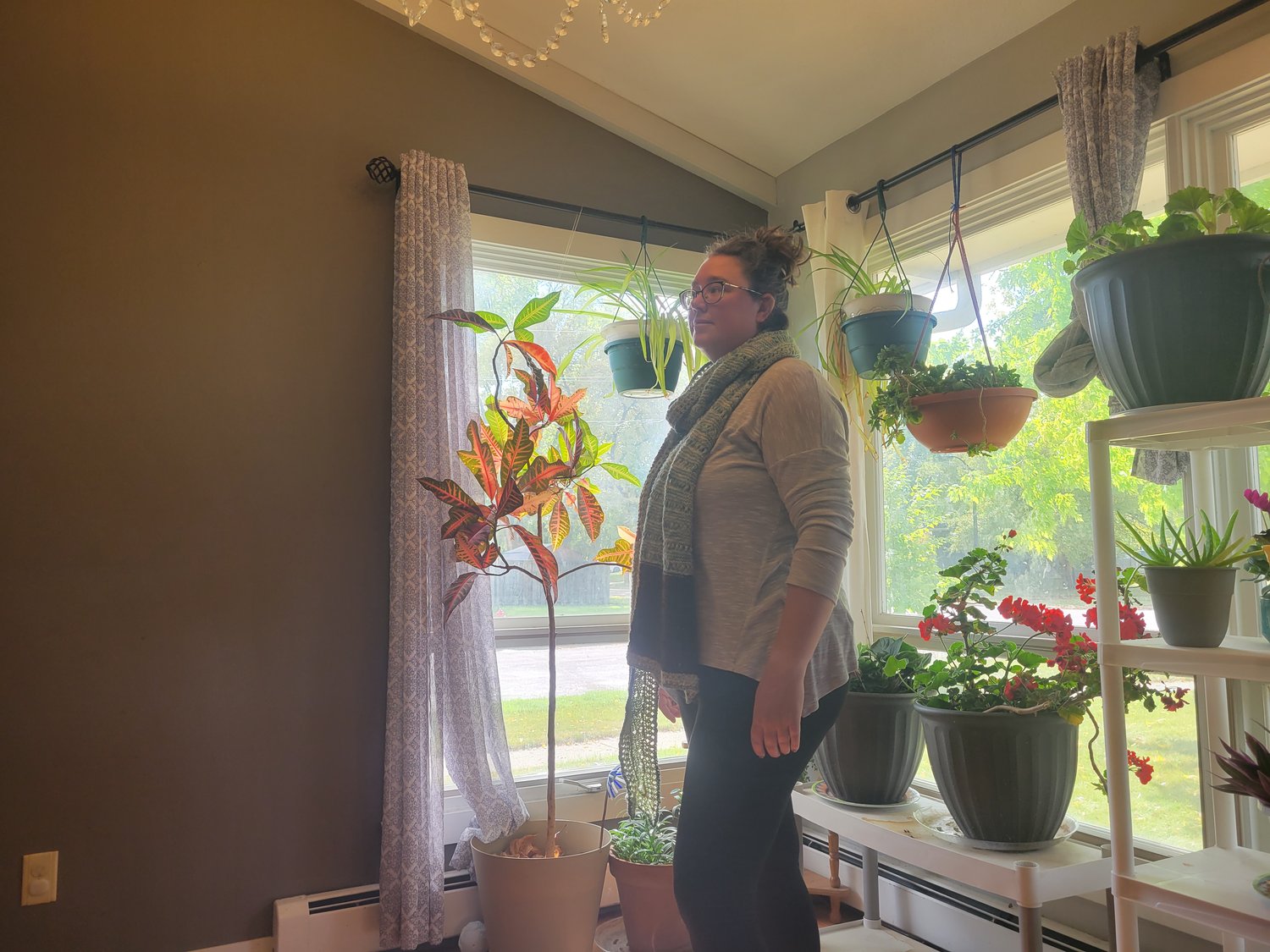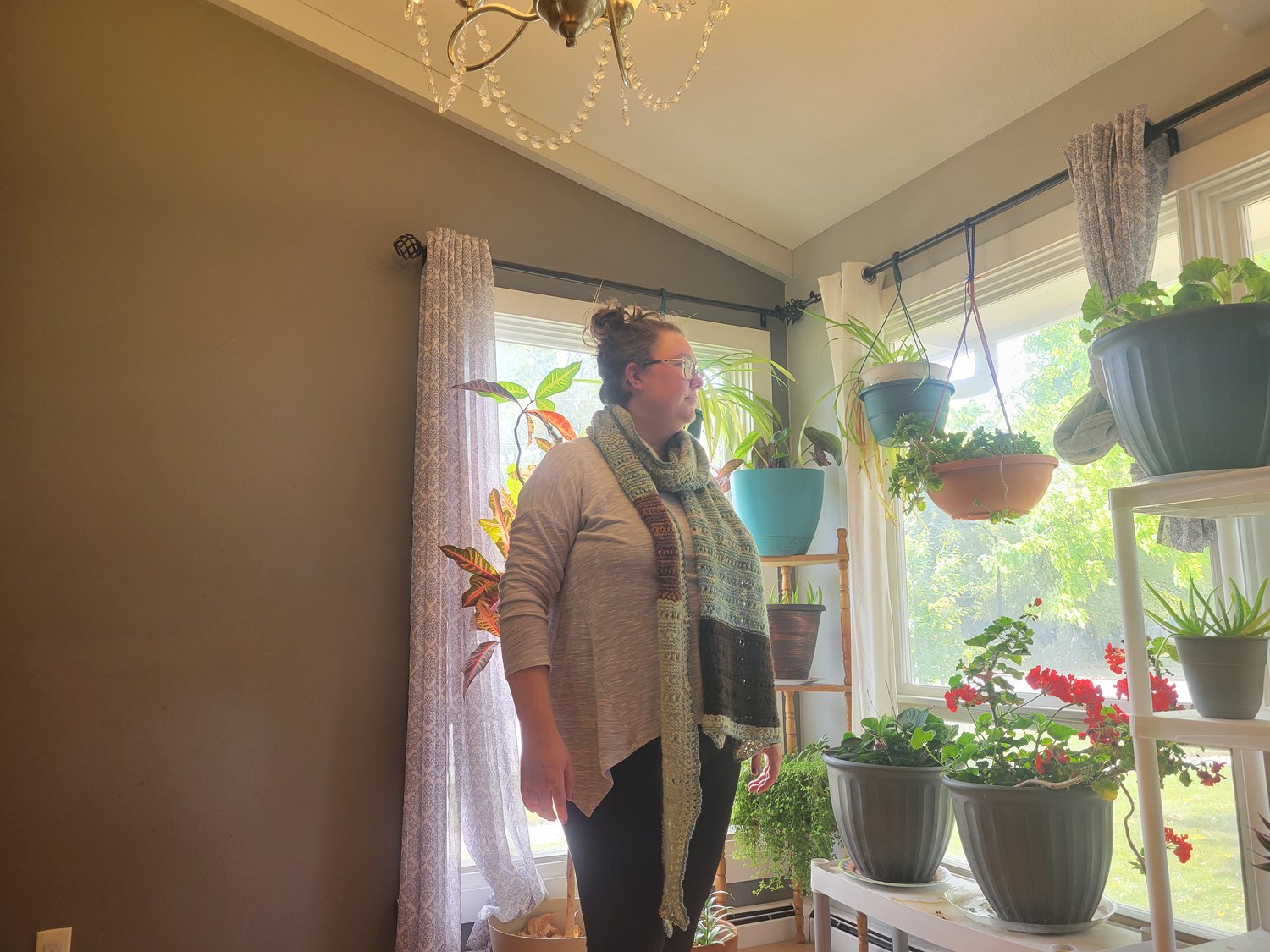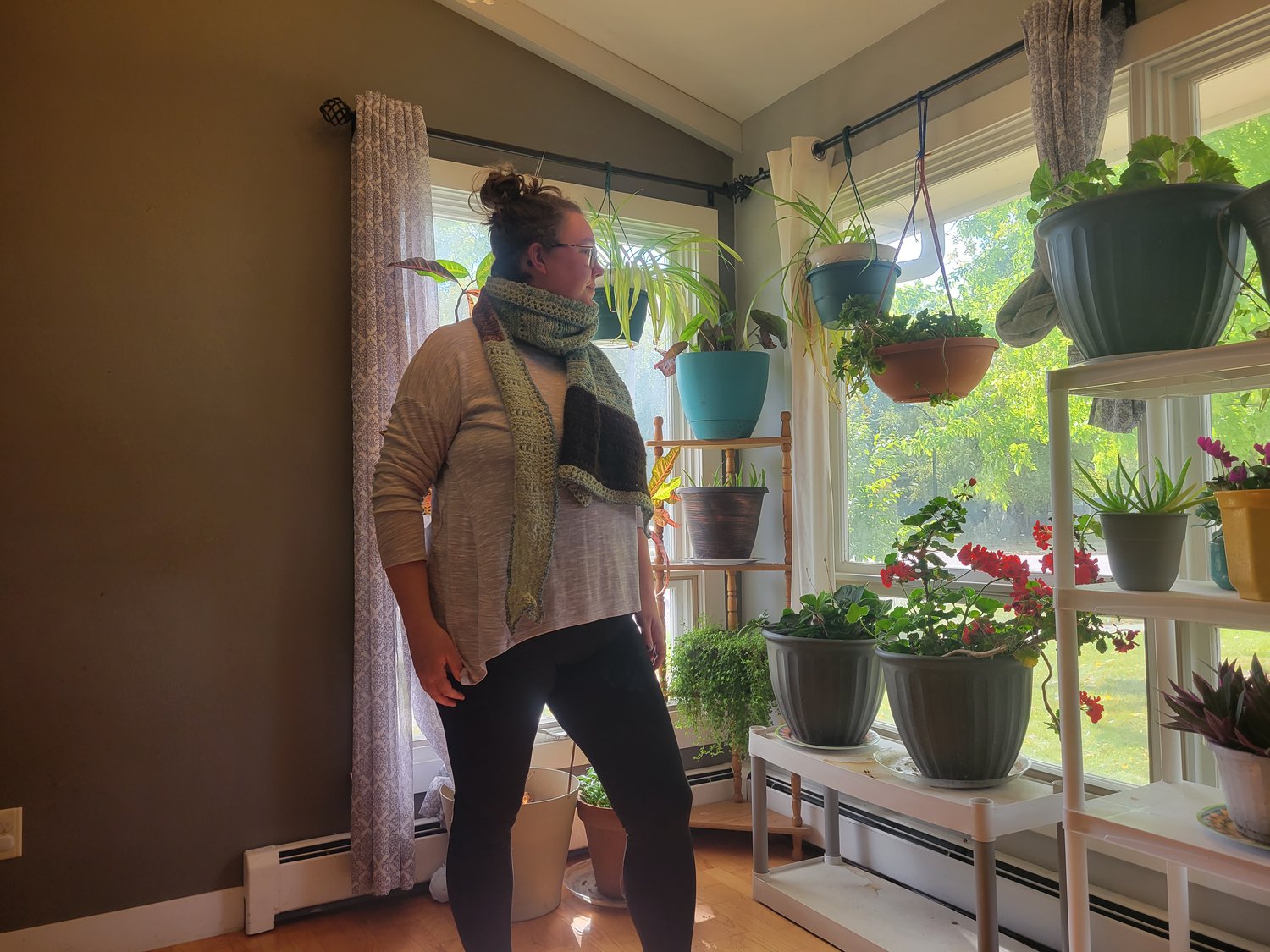 Alli K Scarf
Whoever said scarves need to be rectangular? This gorgeous triangle scarf is a fun twist on a cold-weather staple. The scarf is worked using four repeating sections, which means it's COMPLETELY customizable. You can use any weight yarn, any size needles, make it as long or as short as you like, and once it's the right size, add a quick border for a beautiful finish.
Named for one of my nearest and dearest friends, this pattern quickly settles into a smooth and comfortable rhythm, always ready to hang out when you come around. Familiar, yet fresh, soft and supportive. And, as a bonus tidbit, the plant this scarf is modeled on is actually the very same plant she gifted me for my wedding. That plant, and our friendship, are standing tall together all these years later.
She is a teacher and $1 from every sale of this pattern will be going to her classroom.
Supplies and Notions
2 knitting needles or 1 16" circular needle 2 sizes larger than recommended for the yarn.
40" circular needle in same size for finishing border
The sample uses size 7 needles with fingering weight yarn.
Pattern Difficulty
Beginner
Yarn
Any yarn you choose. The sample used about 550-600 yards of fingering weight yarn for the main body and 250 yds for the border.
The yarn for the sample all come from Yarn Factory, LLC. —Fingering weight sock yarn, color Under Pressure, —Light sport weight 100% alpaca, colors Pistachio and Brown, and a —Fingering weight merino/nylon yarn sample.
Gauge (4"/10 cm square)
Slightly looser than recommended by the yarn label.
Finished measurements
Entirely customizable depending on all factors chosen above.
The sample is 112" (280 cm) long x 18" (45 cm) across the widest edge x 3.5" (9 cm) across the narrowest edge.