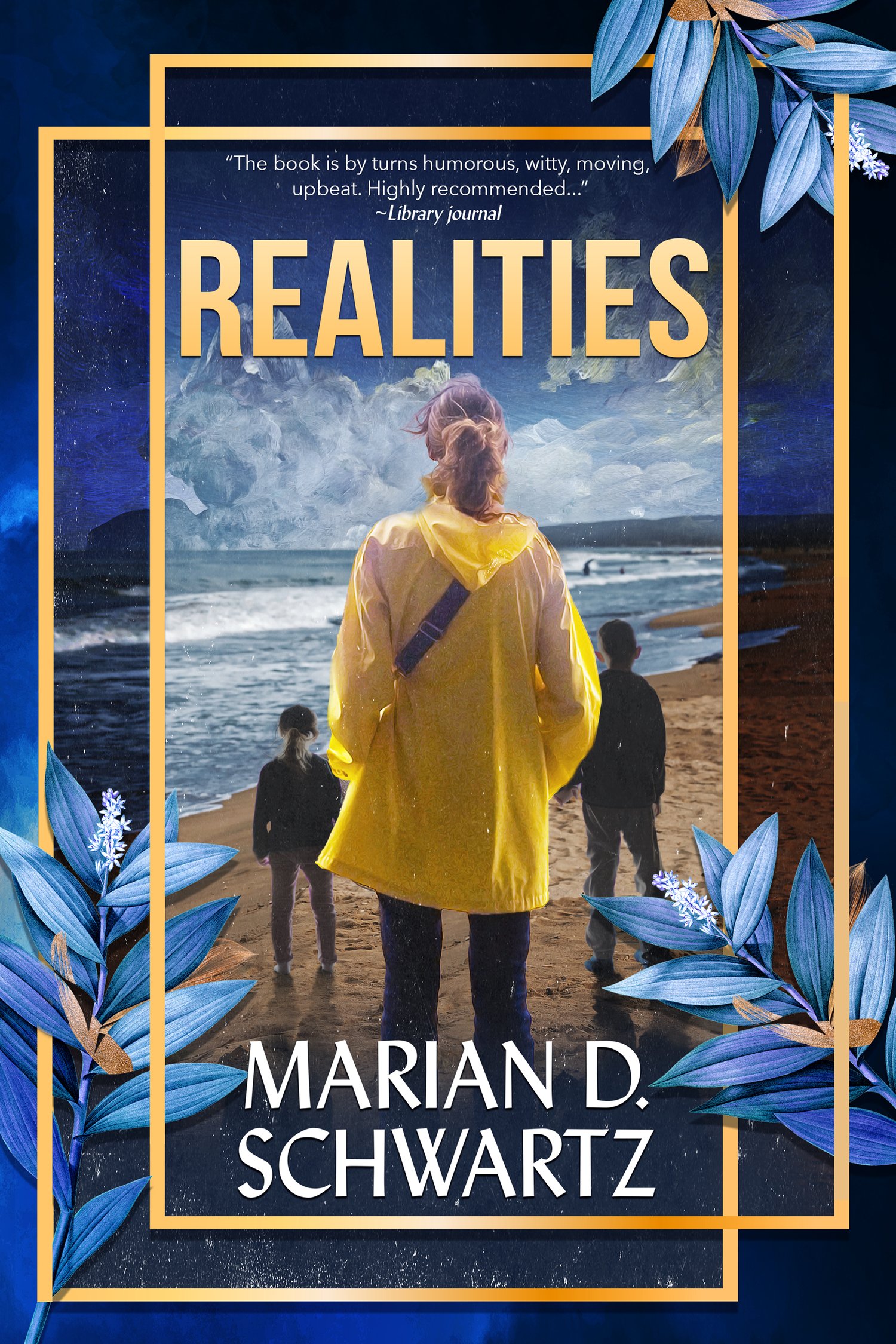 Realities: A young widow writes to her husband
On Sale
$4.99
Preview
"The book is by turns humorous, witty, moving, upbeat. Jenny is a warm, sensitive heroine. It's a pleasure to watch her and a privilege to eavesdrop on her thoughts. Highly recommended…"  LIBRARY JOURNAL

"The end of this novel is deeply moving. It is a journey of healing that's beautifully written. Don't miss it!"  A. Hayes

Jenny is smart and funny and so lonely it hurts.

 Jenny and Richard Weaver were going to live happily ever after. Then Richard took his life.

A year after his death Jenny impulsively moves from the Northeast to California with their two young children, hoping for a fresh start. The children adjust to the move, but she can't seem to find her way.

In a moment of deep frustration and loneliness, she begins writing to Richard, telling him about her daily life. She holds nothing back, even telling him when she begins a new romance. 

Jenny also writes about the past until it becomes threatening. But when she decides not to write to him anymore, she finds it impossible to stop. Her children want to know how-and-why their daddy died, and she knows that she must tell them.

The answer to their children's questions is in the past. Can she find a path to healing?

In this intimate, compelling novel, a young widow discovers her own strength and identity after the devastating loss of her husband. Realities was a selection of the Swedish Book-of-the-Month Club.

Read an excerpt and reviews by clicking Preview under BUY NOW.

FOR A 20% DISCOUNT, add coupon code  MARIAN20

After you click the "Buy Now" button, you can instantly download a book file for ANY ereader of your choice.

Realities is can also be purchased in paperback at Barnes & Noble, Walmart and at your local bookstore.